Arkansas launches statewide broadband availability map
The new tool contains layers for internet speed, number of providers and service availability, designed to assist residents and policymakers alike.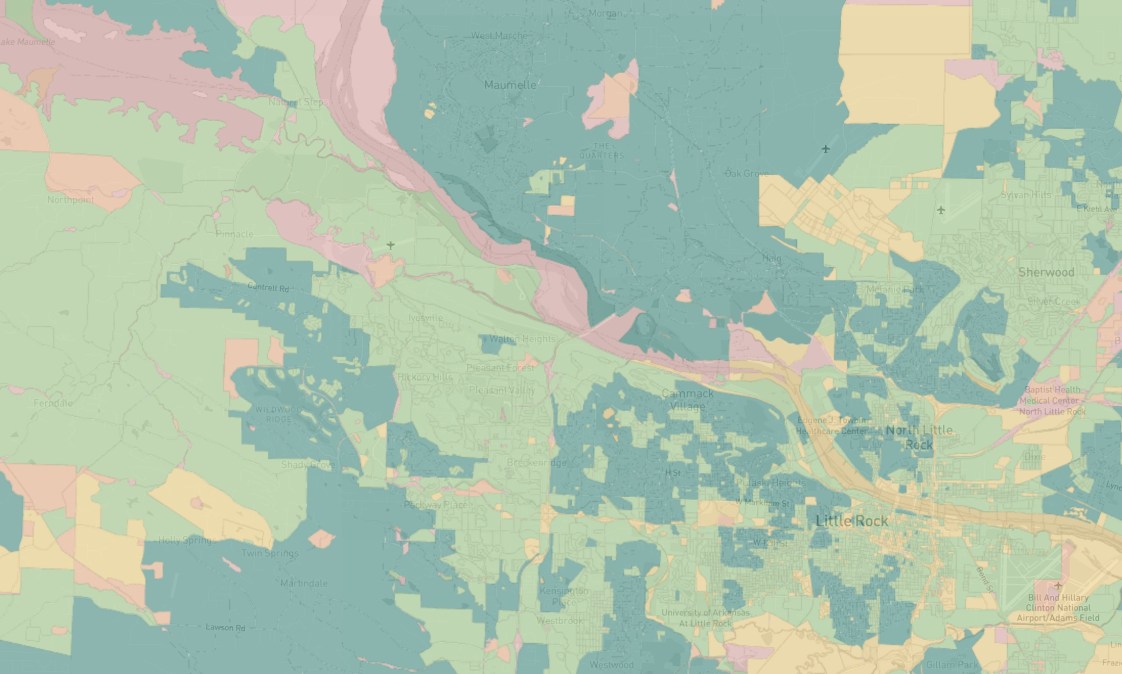 Arkansas Gov. Asa Hutchinson on Wednesday announced the launch of a new online map that provides residents with a detailed look at the availability of high-speed internet in their state.
The Arkansas State Broadband Map is designed to help residents pinpoint broadband providers throughout the state and aid state agencies in developing broadband programs. Users can toggle through several filters that change the map's appearance, including layers for internet speed, number of providers and service availability. Users can also enter an address to view nearby broadband availability.
In his announcement, Hutchinson said the new map puts Arkansas "on the cutting edge of broadband mapping."
"Broadband delivery is a top priority, and long before the pandemic, I asked state agencies to accelerate the closing of the digital divide between our cities and less-populated rural communities," Hutchinson said. "Our diligence and proactive efforts put us in position to utilize federal funds we have received during the pandemic to enhance our broadband system."

Developed by the State Broadband Office, the Arkansas Department of Commerce and the Department of Education, the map was created to supplement the map already provided by the Federal Communications Commission. The more detailed information in Arkansas' new map was collected with help from the consulting firm CostQuest Associates.
In 2019, Hutchinson created the state's broadband office and announced a plan to make broadband available in every Arkansas community with a population greater than 500 by 2022.