Alabama CIO steps down, gives way to state university professor
CIO Brunson White is resigning after spending the last two and a half years as the state's IT chief.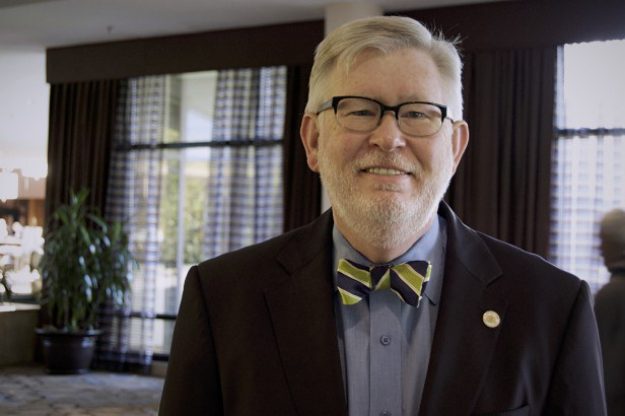 Brunson White, Alabama's secretary of information technology and chief information officer, is stepping down ahead of the new year.
White told StateScoop Wednesday that he'll relinquish his duties as the state's IT chief at the end of 2015, with Joanne Hale, a professor of management information systems at the University of Alabama, stepping into his shoes on Jan. 4.
White said his wife had been urging him to step away from the post — largely due to his 175 mile commute each day. After begging for her patience "several times," he finally felt that his Office of Information Technology was "pointed in the right direction" and ready for his departure.
He said he'd been discussing the move with Gov. Robert Bentley for the last few months, but he originally planned to make the transition "sometime in 2016." That was before car troubles earlier this week finally drove home the point. "I drove down Monday of this week, and my car quit on me; it died this week, because I put 91,000 miles on it," White said.
As fate would have it, White said that Hale "became available" for the role just as he was discussing his departure and, after checking on several other candidates, Bentley tapped her for the position a couple weeks ago.
"It worked out perfectly," White said. "We actually got a good month of overlap of her coming down and shadowing me, so it may be the smoothest transition in the history of state government."
Easing the transition further is the fact that Hale is a "well-known commodity" to Bentley, White said. He believes her experience working as a consultant for the state and serving on a variety of advisory panels run through the legislative and executive branches alike have made her "very familiar" with the state's inner IT workings.
"The beauty of this job is that there's so much to work on that if you stub your toe and something that you think you're going to get accomplished can't be done, you just have to stop and say we're going to have deal with that later on, there's 14,000 other wonderful things to work on," said White, who stepped in as CIO in April 2013. "You just have to take the attitude that if that's not going to work out right now, there's plenty of other good stuff to work on, and people that are qualified like Joanne can make a big difference in those areas."
But White also believes that he's left for Hale to build on when she takes over next month. Though the state has long grappled with budget shortages, White has successfully led efforts to beef up Alabama's cybersecurity standards and begin to implement an enterprise resource planning system statewide.
"When I landed this job, the whole focus of the office was to write a policy to try to get the state of Alabama to act like one group when it comes to IT, rather than a bunch of groups," White said. "And so in the process of beginning to write policy – and we did write a lot of policy – we discovered that we could modernize our software, in particular our financial software," which he said has been fully implemented.
White thinks the model he's put in place in the state is "starting to work," and Alabama's IT efforts are in a much better place than when he first started working with the state as a "loaned executive" back in 2000.
Now he feels free to turn to other pursuits, though he notes he's not quite sure what he'll do yet. Out of respect for his office, White said he has yet to aggressively pursue any other opportunities, and he may very well choose to restart the consulting firm he used to run.
"What I'd like to do is … find something that I can do that will take advantage of my expertise and experience, let me help people with the knowledge I've gained over the years," White said.