20 states are probably getting new CIOs
The biggest realignment in state leadership since 2010 means changes are coming for many chief information officers and the agencies they lead.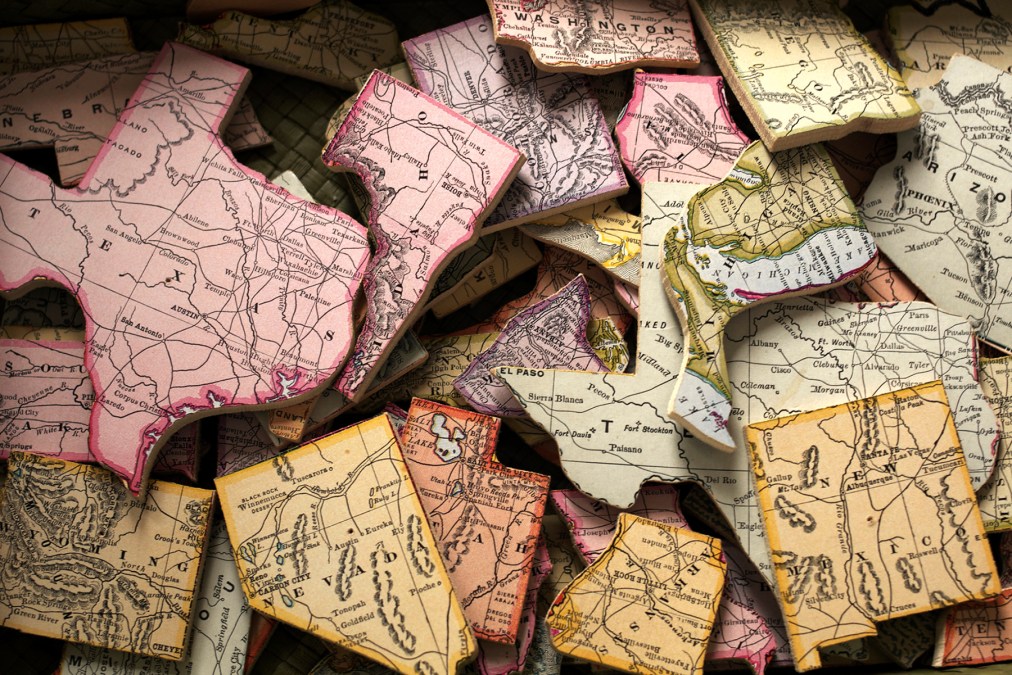 Residents of 20 states voted on Tuesday to elect new governors, marking the biggest realignment in state leadership since 2010. And as the new governors set about filling out their governments' top positions, most — if not all — will eventually pick a new chief information officer, clearing the way for major shakeups in how states manage technology policy and enterprise services.
It's unlikely many of the changes will be so sudden, though. Doug Robinson, the executive director of the National Association of State Chief Information Officers, told StateScoop that the CIO tends to be one of the last positions that gets filled when new governors build their leadership teams. That gives incumbent CIOs, especially in states where governors-elect are taking over for members of the same party, an opportunity to serve in caretaker roles and continue working on projects that span multiple administrations.
"I've had CIOs that have been in transition roles for a year or two," Robinson said. "Incumbent CIOs have served for years."
One example of an incumbent CIO staying on is Virginia's Nelson Moe, who was appointed in 2015 by then-Gov. Terry McAuliffe and kept on this year after McAuliffe's fellow Democrat, Ralph Northam, was sworn in. But Virginia, which limits governors to a single four-year term, might be a bit of an outlier. In fact, Robinson said, the state previously appointed its information technology chiefs to five-year terms, guaranteeing they'd serve at least two administrations, though that policy was abolished in 2010, when a new law made the CIO role a direct gubernatorial hire.
Party switch almost always means a CIO switch
More likely, Robinson said, states staying in the same party's hands will resemble what's expected to happen in California, where Democratic Lt. Gov. Gavin Newsom has been elected to follow the retiring Gov. Jerry Brown. Robinson said he expects California CIO Amy Tong to stay on for at least a while into 2019, though it's likely Newsom will eventually want to pick his own IT leader.
"When there is a change in governor, even of the same party, there's usually a change in CIO," Robinson said.
But the days are surely numbered for the CIOs serving the states where the governor's mansion is about to change parties, Robinson said. Democrats on Tuesday picked up seven governorships currently occupied by Republicans, including those in Michigan, Illinois, Wisconsin and Kansas. Republicans also picked up Alaska, where Mike Dunleavy will succeed the outgoing independent Gov. Bill Walker.
"I would expect a new CIO in all those states," Robinson said.
The days when a CIO could survive a party change are likely over, Robinson said. Former Tennessee CIO Mark Bengel is the one of the few top state technology leaders to have achieved that feat in recent memory. Bengel was hired in 2007 by Democratic Gov. Phil Bredesen, but was kept on by Bredesen's GOP successor, Bill Haslam, and stayed on until retiring last month. (Haslam, who was term-limited from seeking a third term, will be succeeded by Republican businessman Bill Lee.) But Robinson called Bengel's prolonged tenure "very unusual."
"To be asked to stay after a Republican governor won, he not only survived, but thrived," Robinson said. "Mark understood it would take multiple years for all the consolidation and reorganization he was able to do."
'Education and awareness'
One thing CIOs who are looking to stay on — or at least leave their agencies in the hands of competent successors — can do is advocate to incoming governors' transition teams about the importance of their roles. With few exceptions, gubernatorial candidates in 2018 did not offer fleshed-out policies about government IT. When technology issues came up on campaign trails, it often revolved around expansion of rural broadband internet access more than enterprise system architecture.
A few candidates in Tuesday's gubernatorial elections had made proposals that could align with their states' CIOs. Ohio Governor-elect Mike DeWine's campaign platform included plans to simplify the bidding process for IT vendors, digitize years' worth of records and establish a governmentwide data-sharing platform. In Georgia, Democrat Stacey Abrams, who is trailing closely in a race that has not been called, said she'd promote cybersecurity practices for government employees and continue the state's investment in a new $100 million cybersecurity center.
For the most part, though, information technology is not that important to gubernatorial candidates, Robinson said.
"We still need to provide more education and awareness about CIOs," he said. "Our advice has been: 'you need to seek a business leader for IT.' The blinking lights, command-and-control model hasn't worked for years. This is a business role that needs to be in the governor's office or with some direct reporting. This is not a fix-the-mainframe job."
Apolitical
New governors' lack of institutional knowledge gives current CIOs an opportunity to compose thoughtful transition documents that explain not only what their offices do, but offer up ideas about what can be improved about state government. "If you have suggestions the new governor might want to entertain, that should be outlined in there," Robinson said. "Say you believe the office of cybersecurity needs to be elevated."
But one thing Robinson and several NASCIO documents urge CIOs against is getting partisan as new governors come in. "I advise CIOs to not play politics unless they're a politician, otherwise they wont last very long," he said. "Governors want to choose their own high-level staff."
Instead, CIOs should express what they can do from organizational standpoints, such as managing budgets and delivering services. A recent NASCIO survey of its members found that the biggest topics of concern heading into 2019 are risk reduction, project management and cybersecurity. "New governors don't want surprises," Robinson said.
In some states, new governors might already have working relationships with the sitting CIOs. In Idaho, Governor-elect Brad Little worked on cybersecurity policy with CIO Greg Zickau during Little's time as lieutenant governor the departing Butch Otter. Oklahoma CIO James "Bo" Reese had been working in the state's government for nearly two decades when Gov. Mary Fallin appointed him in 2014.
Still, widespread changes to state IT leadership are coming. Aside from Tennessee, several other states saw the departure of their CIO before the election, including Ohio, New Mexico and Maine. Of the remaining incumbents, some may follow Bengel into retirement, while others pursue private-sector roles that pay better than their government salary.
"At the end of the day," Robinson said, "the new governor gets to make the decision."