Washington CIO says many probably won't return to office
During a CISA online summit, Washington state CIO Jim Weaver said 98% of his employees "love remote work or are fine with it."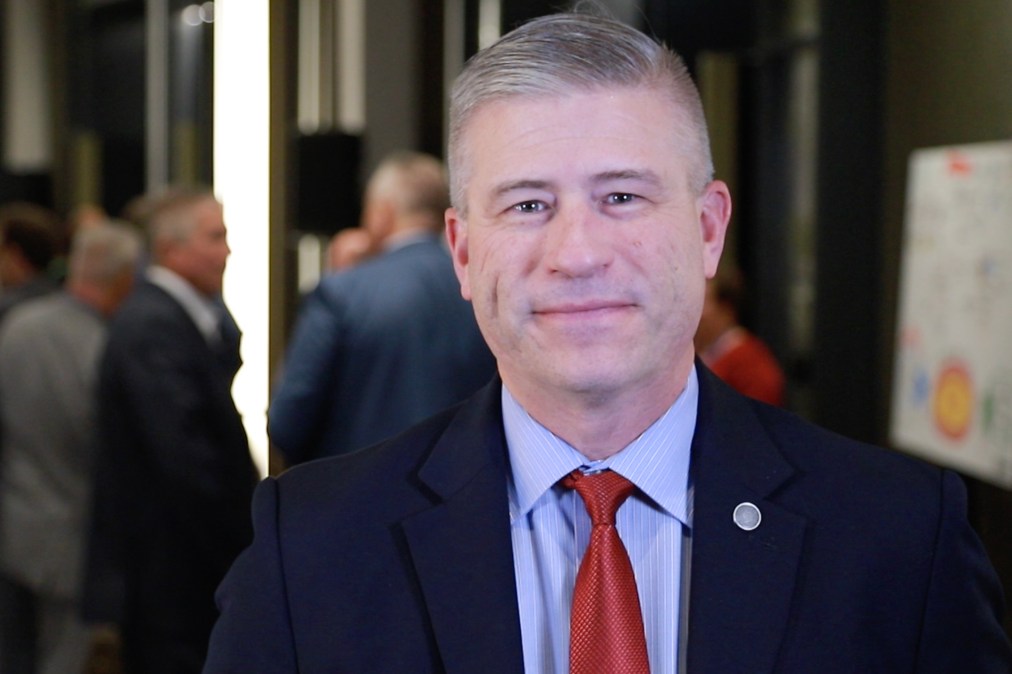 While the COVID-19 pandemic drags into its seventh month and many offices nationwide remain barren, tech workers in the Washington state government are apparently content with long-term remote work, Chief Information Officer Jim Weaver said during an online conference Wednesday.
Speaking during the Cybersecurity and Infrastructure Security Agency's annual summit, Weaver said a recent internal poll of employees at the Washington Technology Solutions agency he leads found that telework enjoys overwhelming support.
"Ninety-eight percent said they love remote work or are fine with it," he said. "Two percent said they hate it — those are the extroverts — and 75% said they wish this would be a permanent thing for them."
The Washington state government's pivot to open-ended telework was not without challenges, though, Weaver said. Like every other state, Washington experienced a drastic scaling up of the number of remote workers as the health crisis set in.
"If you think of an enterprise of 65,000 to 70,000 people, we would see a peak period of 3,000 [remote users]," he said. "We were able to go ahead and build out infrastructure beforehand."
But suddenly having tens of thousands of remote users posed unique security challenges, Weaver continued, and not just the now-familiar steps like acquiring more VPN licenses and requisitioning laptops. Figuring out schedules for installing security patches from software publishers was also tricky, he said.
"As we focused on getting everyone out the door, the first Patch Tuesday" — an informal industry term for when Microsoft issues updates — "came about, and we started looking at basic cyber hygiene," he said. "We could not do patching the usual way. How do we start throttling? This agency's first, this agency's second. It was a negotiation because every agency has different peak periods. Our cyber posture had to change to adapt to what this new norm looks like. Our devices are now plugged in at the edge, our users are so much closer to the bad actors."
Seeking remote success
But Weaver said the state was relatively well-equipped to make the switch to remote work, for which he credited Gov. Jay Inslee.
"Governor Inslee has been a very big proponent of remote work," he said. "He had a culture and mindset in place to support some degree of remote work on a continuous basis."
Despite Weaver's optimistic outlook on remote work, many issues of the work-from-wherever environment linger. Equitable and affordable internet access remains a major issue, especially with 95% of the state's public school students learning in virtual classrooms.
"There's a competition for that bandwidth," Weaver said.
And household issues can disrupt the usual business of government, especially for state workers who are trying to help their children learn online or caring for an elderly parent.
"How do we ensure our workforce is able to be successful but get away from the mindset of an 8 to 5 workday?"
But speaking with Weaver during the CISA event, David Shive, chief information officer of the U.S. General Services Administration, said the pandemic may be shifting people's expectations for government services away from the typical workday schedule.
"If you allow for asynchronous work, that allows for increased workforce productivity," Shive said. "That's a good thing for government, for citizens paying our salaries. Citizens are becoming increasingly asynchronous and they expect their government to follow that model."
'Please get intimate'
Weaver largely agreed with Shive's assessment. He also said that the COVID-19 crisis has tightened the IT community, especially when discussing cybersecurity strategies with fellow statewide CIOs.
"We are really great at info-sharing, talking to each other, co-developing strategies to defend, including AI, machine learning, threat sharing," Weaver said. "Even though this national emergency has been a tough time, I've been heartened by the community that's been reinforced."
He also encouraged any state agency leaders watching the event to keep in touch with their IT leaders.
"Please get intimate with your state CIO and your state CISO," he said. "We're looking for the engagement and opportunity to roll up our sleeves."
But in Washington, at least, those relationships will remain remote for the foreseeable future. Inslee, according to Weaver, is in no rush to get his state workers back into crowded office buildings any time soon.
"The governor has made it clear there's not going to be a directive to return to offices, at least not this year," he said.