Written by
Colin Wood
Virginia Chief Information Officer Robert Osmond, who took over as the commonwealth's top IT official in April after Gov. Glenn Youngkin's first choice stepped down just weeks into the job, told StateScoop he's aligning his strategy around what he calls "smart growth."
In an email, Osmond outlined his plans, which include adopting a "whole-of-state" approach to cybersecurity, expanding the state's security team and streamlining operations for the enterprise technologies used by 65 state agencies, all while instilling a culture of "urgency, customer centricity, business mindset, teamwork and inclusion." The concept of "smart growth," he said, will guide the state's IT projects in the coming years.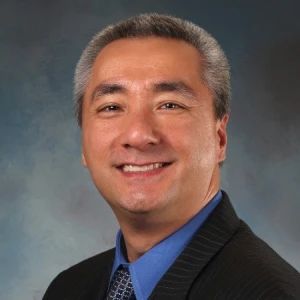 "As we look ahead, we are rebalancing and refocusing many of our functional areas: optimizing core services; launching new solutions; elevating our leadership; and aligning, focusing and updating our organization with our forward vision in mind," he wrote.
Osmond, formerly a tech chief at the Virginia Department of Transportation, said he recently completed a "strategic planning process" with the state's agency CIOs and is now drafting an "information technology roadmap."
"My experience as Chief of Technology and Business Strategy at the Virginia Department of Transportation (VDOT), as well as in the private sector, has given me a unique insight into state government information technology as both a VITA customer and business partner," he wrote.
Osmond's plans for the future follow a period of exodus for Virginia IT leadership — in addition to former state CIO Phil Wittmer, at least three others recently departed, including Jonathan Ozovek, the Virginia Information Technologies Agency's chief operating officer; Dan Wolf, VITA's chief administrative officer; and Demetrias Rodgers, the agency's deputy COO.
Osmond said hiring new talent will "continue to be a focus area," noting his agency's priorities of cloud computing, cybersecurity and "digital support functions."
His predecessors completed several major initiatives, including adopting a multi-vendor procurement model after wriggling out of a long-running exclusive deal with Northrop Grumman and moving all of the state's data off its physical data center and onto the servers of several cloud providers. Osmond said he's now wrapping up a transition from Google's collaboration tools to the Microsoft 365 suite.
Osmond also said VITA recently received legislative approval for funding to expand its cyber team and that the agency is now also launching "several key initiatives to improve our cybersecurity posture and strengthen our practices."