Written by
StateScoop Staff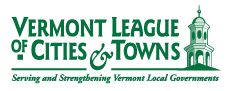 A new open meeting law in Vermont aims to provide citizens with more information on government operations, but the requirements are so strict that jurisdictions are taking down their websites instead of trying to comply with them.
The Vermont League of Cities and Towns advised towns take down websites if they couldn't comply with the law, which, among other things, requires the minutes of public meetings to be posted online within five days of the meeting's completion. The feeling among municipalities, though, is that is creates excessive burdens.
The fear is that if the sites do not meet the standards of the new law, which took effect July 1, then the meeting that was held would be ruled invalid and the municipality could be fined, although there is a one-year grace period from the state attorney general for jurisdictions to get up to speed.
"It's good to know the attorney general isn't going to prosecute for a year, but what about everyone else?" said Scott Perry, a selectman in the town of Montgomery, in an interview with the Burlington Free-Press. "Any citizen can walk in the door and say you violated the open meeting law and take us to court. I never thought they would pass something like this."
The Vermont League of Cities and Towns has told its members, which make up cities, towns, villages and fire districts across the state, to take down their websites.
"Any who do not comply with the changes can be fined, and we have advised if they do not believe they can comply with these new changes to the law, they should deactivate their websites to avoid prosecution," said Executive Director Steven Jeffrey.
Gov. Peter Shumlin expressed "serious concern" about parts of the bill as he signed it into law, legislators said they may revisit the legislation next year and open government advocates said there are problems with it.
Vermont Press Association President John Flowers said the public should have quick access to meeting minutes and said the association supports the five-day digital posting rule.
"We were extremely concerned by this recommendation and have taken a strong stance against this," Flowers said of the Vermont League of Cities and Towns suggesting towns deactivate websites. "The digital posting requirement was the one silver lining in a bill that we otherwise had objection to."
The Vermont Press Association has a list of what it considers flaws with the law. Some of the Association's complaints include that the law allows government officials caught violating the law a second chance and that the penalty for violation has been unchanged since the 1970s.