Top 11 Public Safety Tech Leaders to Watch
Top 11 Public Safety Tech Leaders to Watch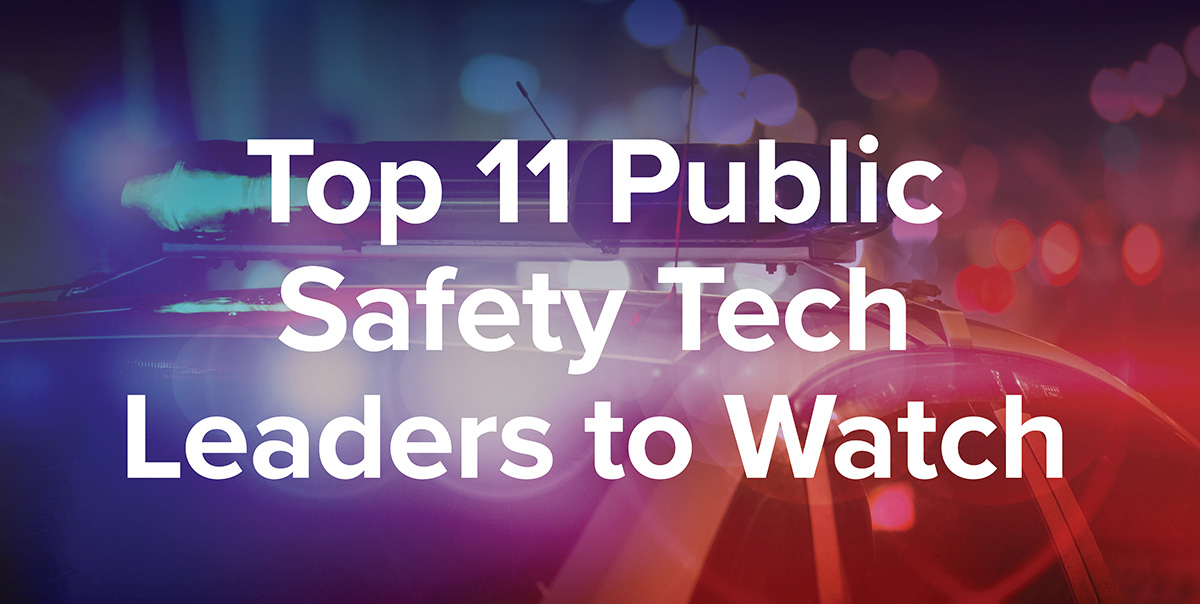 ---
Francisco Sanchez
Public Information Officer, Office of Homeland Security & Emergency Management
Harris County, Texas
When Francisco Sanchez joined Harris County, Texas, government in 2004, he only planned on staying onfor a year. Now, nearly 13 years later, hes still in government and helping the third-most-populous county in the country which houses Houston communicate during emergencies.
Later this year, Sanchez who spoke in 2016 at South by Southwest Interactive about his countys efforts to communicate proactively on social media will add a digital media specialist to his team to help with the departments online efforts, which he said are one of the biggest pieces of the emergency communication puzzle.
Public safety has always been sort of a late adopter to some of these things, Sanchez said. We're finally getting there and going to be in a strong position by the end of the year to not only be solidly on the platforms people are on, but for whatevers coming down the road.
Sanchezs foray into emergency management communications came in the wake of Hurricane Katrina, when he helped with the communications efforts for refugees from the storm at Houstons Astrodome.
When it comes to alerts and warnings, its something that to me is very important personally, Sanchez said.
Part of that Astrodome effortinvolved the evacuation of the facility as Hurricane Rita bared down on the Gulf Coast just a month after Hurricane Katrina dissipated.
When youre put in these sorts of positions, you have that responsibility, Sanchez said.
Moving forward, Sanchez said he continues to look to be on the cutting edge of communications technology, rather than lag behind.
Why is this project important?
I think we can better meet the needs of public expectations. Its one thing to be doing our mission and its one thing to be doing things were expected to do as an organization, but I think we need to be really more in tune with what the market is.
In public safety, theres this personal commitment to wanting to see [emergency communications] succeed, not because its a mission but because we can see on a very personal level the impacts of not getting it right, and not continuing to improve ways that we can do that.
To do that, I think we have to take a more realistic approach. Are we informing people? If we do that, are we doing our job, and if we do that, we have to think about what are the expectations of the public, how do they, how can we get information to them from the platforms that theyre using and the way that they use them in a way that not only informs them but compels them to take action and how do we so thats kind one of those driving things.
Government moves slow. Twitter is not what it was a year ago. I have yet to do a social media presentation that I have repeated in its entirety. I can assure you three months ago that something wouldve changed in that PowerPoint. Its not something thats relatively static. As platforms change, so does how people interact with Facebook, Twitter and Instagram.
Our general philosophy is: Why are we going to catch up when we can just take our breath for a minute, analyze the landscape and see where the hockey puck is going and just go in that direction? Thats the only way were ever going to catch up and maintain where we're going to need to be in the next two to three years, rather than trying to keep up with where we should be right now. Thats how weve been trying to approach digital media.
For far too long, weve held the bar too low, as far as what government and the private sector should be. We need to raise the bar and we need to start meeting those standards that are expected of other people that are not government.
How do you imagine this project developing in the next couple of years?
As we move forward, I thinkhaving sets of expertise on the team that werent there before is important. That's one of the reasons why were bringing in a digital media specialist. As we start bringing new folks to the team, I see this as an ideal time for us to really reinvent ourselves.
The person that we just brought in to do emergency public information planning has a science background and a public health background. No one does crisis communications in terms of bringing social science and approaches to things like public health people. Thats one of those things where who we get to join the team that brings a fresh set of eyes, a new perspective and can challenge what were doing and bring the kind of expertise from other disciplines that we might not have had otherwise.
As we look at a digital media person, I would hope that were going to be surprised by the end choice that we make. I think the person that we bring on board is probably not going to be the one whose resume perfectly matches what a digital media person is supposed to do. I think thats a good thing. I want to find the type of person where we have someone that says, Hey, you kind of fit all these checkboxes, but the vision you bring and the expertise you bring can get us in the long term of where we want to be.
I think were doing a good job at all of these things but I think we can do better and were going to get there by investing in the resources and the tools that we need, not only to sustain this but also to grow it.
Were trying to take a visionary approach, trying to envision where we need to be. If we go toward a vision that has the bells and whistles compared to how slow government is, then well be right where we need to be, and you sort of divide the difference between them.
---
Yo Yoshida
CEO
Appalicious
After a major natural disaster, cities are desperate for informationon damage and what resources are available for rescue efforts, repairs and shelter for residents.
This is where Yo Yoshida, the CEO and founder of the cloud company Appalicious, really shines. The civic tech advocate is best known for his Disaster Assessment and Assistance Dashboard (DAAD) that was deployed in San Francisco in 2014 and expanded to tribal lands across the U.S. in 2015. The platform could reach more than 500 tribal lands, by Yoshida's reckoning.
The open data and civic tech advocate has developed a platform that allows localities to map damage and inventory resources in real time. Officials know, for example, where to find volunteers with first aid certification. They know if a local church can be used as a temporary shelter for displaced neighbors, and they know what sections of a city are prepared in terms of resources, accessibility and other factors to deal with catastrophes. Since the platform's debut Yoshida has formed a partnership with the likes of the Department of Homeland Security and the Federal Emergency Management Agency to make the platform more accessible to other agencies.
Why is this project important?
The idea behind thatis to try to create a place where they can collaborate, share resources, identify problem and build capacity based on their existing infrastructure," Yoshida said."So it's really about trying to take a process that's traditionally involved phone calls and maybe a spreadsheet, and turning it into a complete comprehensive resilience platform that touches on everything from health, wellness, training, to being able to identify weaknesses and their ability to respond to catastrophic events.
Lynda Zambrano, NTEMC executive director, made this possible and is a visionary on the future of resilience and using technology to bridge the gaps in communication, capacity, and community building.
For the tribes, they would be leading the country in their ability to utilize a platform in technology to cross the barriers that exist nationally in the U.S. government as well as in their internal governance has independent tribal nations. They see this as the future of resilience. Taking their philosophical and theoretical ideas of what resilience is and applying it practically. So for them the results from this will not only be lifesaving but they will also have the ability to communicate across borders, across agencies, something that hasn't ever been done before.
How do you imagine this project developing in the next couple of years?
Well, I think the tangible impacts are going to be and this is one of the big ones is climate impact, especially in coastal regions and northern regions like Alaska where the permafrost is melting. With the dashboard [and its mapping technology] they will be able to share the story, identify ways to potentially receive help by other tribal nations and share that informationwith FEMA, Homeland Security and the general public. They will be able to build that capacity to save some of their residents.That is what the big picture is, to really help people and give them theability to share their message so it becomes something that is tangible, and can be either funded good or fixed or helped in some capacity. This platform enables people to provide that ability to communicate and identify anything that's going on within their communities.