Top 11 Public Safety Tech Leaders to Watch
Top 11 Public Safety Tech Leaders to Watch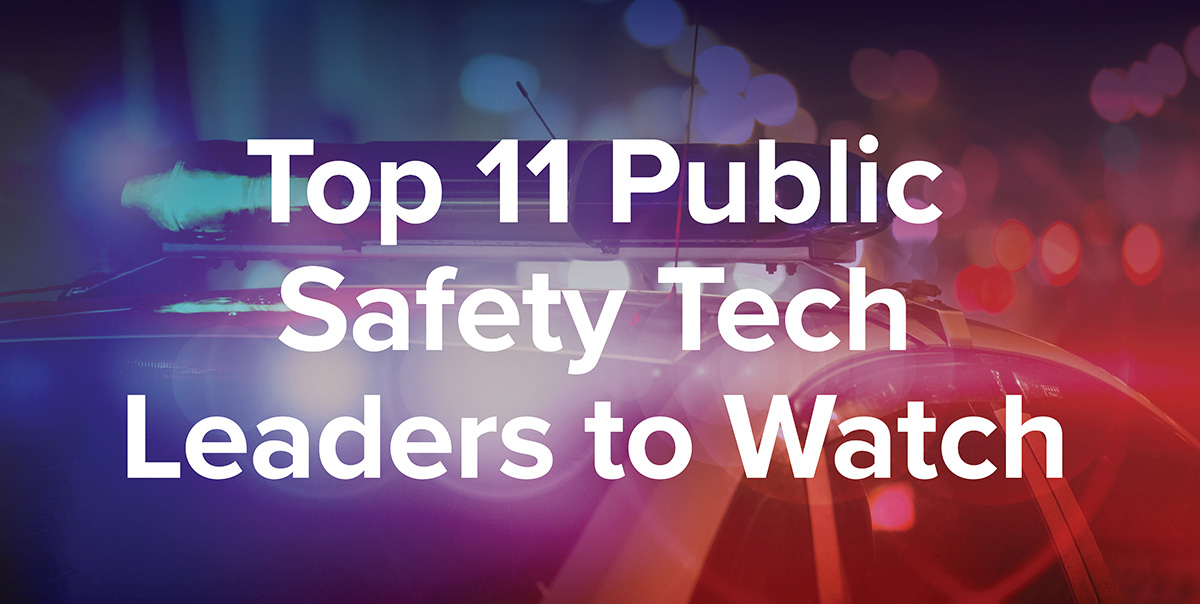 ---
Mitch Landrieu
Mayor
New Orleans, Louisiana
New Orleans Mayor Mitch Landrieu is bullish about tech. He's doubled down on civic tech with the city's own summit dedicated to urban innovation, he used technology to track blight from major hurricanes like Katrina, and he has had the city invest in numerous open data projects.
Yet during his time as mayor, it's likely that NOLA FOR LIFE, a comprehensive program that fights violence with advanced analytics and social outreach, will be his technology legacy. Using criminal records and other data, New Orleans identified potential high risk offenders and sent in city service providers to assist the most vulnerable.
"Recognizing that law enforcement alone cannot solve the murder problem, NOLA FOR LIFE takes a holistic approach to get to the root of the problem and implements initiatives in five main categories: Stop the Shooting, Invest in Prevention, Promote Jobs and Opportunity, Strengthen the NOPD and Get Involved and Rebuild Neighborhoods,"Landrieu said.
With the program in action, the city cut its annual murder rate by about 20 percent one year after it launched in 2013 and saw further decreases in 2014. Since then, the murder rate has fluctuated but the program stands out as an example of what technology can do for cities.
Within NOLA FOR LIFE, technology helpedcreate a more focused approach to tackling crime. Several examples include:
Using Palantir Technologies flagship Gotham software platform as an advanced data integration and analysis tool. With Palantir Gotham, analysts are able to make better use of their existing internal data sources by discovering connections in otherwise disparate and siloed databases. Through the advanced analytics capabilities, the analysts are able to better explore and understand trends and patterns and to develop deep insights to support law enforcement investigatory outcomes, as well as informing data-driven approaches to the citys murder reduction.
Creating an online resource directory to direct at-risk youth to organizations who provide services (housing, employment, mental health, etc.) that they can utilize.
Creating an early warning system to bring together different data systems to identify students at high-risk of violence and connect them to resources.
Additionally, the New Orleans Police Department has used to technology to improve service to the community. Examples include:
Increasing the transparency of the department, and sharing vast amounts of raw data with the public. A new website, NOPDNews.com, provides an interactive open data portal, which links to open policing data and analysis, and uniform crime reports.
Participating in the White House Police Data Initiative that aims to better use data and technology in ways that will build community trust. Through the departments work with the White House Police Data Initiative and the federal consent decree, several more sources of police data are now available on NOPDNews.com, making it one of the most transparent departments in the country.
Why is this project important?
Through hard work and effort, we have seen great success in New Orleans.
Through the first five years of NOLA FOR LIFE (May 2012 April 2017), the murder rate is 25 percent lower than the equivalent time period prior to NOLA FOR LIFEs launch. Additionally, of the cities with the nations 20 highest murder rates in 2011, New Orleans has had the largest murder rate reduction through 2016.
New Orleans is my home. I love this city, am proud of this city and want to ensure that it is a better place to live and to raise a family. That means that New Orleans must be a safe place to live and that people must feel safe all across the city. And that also means continuing to address the tough issues that New Orleans is facing around crime, generational poverty and racism. It means fixing broken institutions, broken systems, and rebuilding disintegrated social structures.
From 2000 2011, New Orleans had the highest murder rate of any city in the nation each year, aside from 2005 and2006, which were impacted by Hurricane Katrina. With this in mind, I knew we needed to implement broad solutions that would affect systemic change and eradicate the culture of violence in our city. There was and is no challenge more urgent than preventing murder.
How do you imagine this project developing in the next couple of years?
Even with the great progress weve seen, were still losing too many people to violence. Continuing the gains weve seen will rely on a sustained focus on prevention, intervention, enforcement, and rehabilitation.While the first priority of NOLA FOR LIFE was to Stop the Shootings, we knew we could not arrest our way out of this problem. Investing in prevention to help our young people and families to succeed is the key to a significant, sustainable reduction of violence in New Orleans. This is why we have continued to expand our prevention work, with half our NOLA FOR LIFEs initiatives now being in the Invest in Prevention pillar. For example, through this pillar over 5,800 students have been impacted through climate improvement work and 12,000 individuals have participated in our Midnight Basketball programming. Im confident that these investments in prevention, along with other strategies, will allow us to continue to see reductions in murder and create the city of our dreams.
---
Mike Poth
CEO
FirstNet
FirstNet CEO Mike Poth has the daunting and ambitious job of directing the development of the nations first interoperable communications network for first responders.
Drawing on his front line experience as a police officer in Tempe, Arizona, and his time working for Hewlett Packard, Poth has met with each state to learn what it wantsfrom a network that can give police, fire and medical services resilient and reliable access to data communication during emergencies.
With billions invested alongside partner AT&T, and a nation of first responders waiting to see what the federal government can provide, Poth leads a federal agency upon which the future of public safety relies.
Why is this project important?
The First Responder Network Authoritys mission is to provide law enforcement, fire and EMS personnel the technology they need to help them save lives and protect Americas communities. The FirstNet network will provide public safety with nationwide dedicated, interoperable and specialized wireless broadband services that arent available to them on commercial networks today. You and I use our smartphone and apps every day and Im sure youve been in a situation where your app is buffering or you cant get a good signal. Well, that wont work for public safety in a life or death situation. That is why they need FirstNet. Features like true priority access, more network capacityand a resilient, hardened connection will enable police officers, firefighters and paramedics to make use of devices and apps for everyday operations and in emergencies.

How do you imagine this project developing in the next couple of years?
The public safety community united behind an effort to create an interoperable nationwide communications network and they fought hard to get legislation passed to establish FirstNet. Now it is our responsibility to deliver for public safety and get this network deployed. Its going to be a game changer for public safety communications a network for public safety, by public safety.
We really hit the road over the last few years to hear directly from public safety in every state and territory to ensure this network meets their needs. That is the best part of my job I previously served in law enforcement and it is truly an honor to now be serving the public safety community at FirstNet.
We recently established a public-private partnership with AT&T to build the first nationwide broadband network dedicated to public safety. Were proud to have AT&T join us they have a strong commitment to the public safety community. The next step for the network is the delivery of individual deployment plans to all 50 states, five U.S. territories and the District of Columbia. We are targeting June to get this process going. We are also focused on planning for and deploying the dedicated FirstNet Core, which will provide for a highly secure, resilient network for public safety. Im very proud of the achievements FirstNet has reached so far. There is also a lot of work to do and the partnership has really hit the ground running.
---
Dale Rolfson
Captain, Information Technology Manager
Indianapolis Fire Department
In Indianapolis, connectivity is key to fighting fires.
Dale Rolfson, a captain and the information technology manager for the Indianapolis Fire Department (IFD), has been focusing on equipping 176 fire trucks with wirelessrouters to ensure that first responders have constant access to communications regardless of where they are.
Over the last several years, the routers replaced old USB-driven mobile hotspots that often failed to keep firefighters connected. On the back end, department IT leaders can track the new routers and monitor status without ever leaving the station.
Were able to push data in areas where you cant even get a cellphone signal, Rolfson told StateScoop last year.
Youre putting [routers] in a vehicle thats going to shake, rattle and roll as youre going down the road, so the [old connection] would come loose, Rolfson said. We were getting full signal strength immediately [with the new routers] in a station that was getting hardly any. It was a dramatic improvement.
Why is this project important?
IFD firefighters needed a reliable solution that wouldnt be affected by potholes and other bumps in the road while driving to an incident, or other restrictions caused by the devices environment. The Indianapolis Fire Department replaced USB air cards and internal Gobi cards with the IBR1100 after researching several possible solutions. We are now able to push data in areas we are not able to receive a cell phone call. IFD apparatus are now using 2 carriers for the routers half the fleet is with AT&T and the other half is with Verizon. This gives us redundancy in the event one carrier experiences some sort of outage, half the fleet will still have connectivity.
How do you imagine this project developing in the next couple years?
The future is limitless!
We are already using the Wi-Fi capabilities of the Cradlepoint routers with tablets during fire ground operations, gear inspections, internet research while on an emergency incident, and inventory control. I see the IFD using the Cradlepoint technology to stream live video from dronesto the incident commanders and incident operations facilities and media/social media outlets.
Technology in the fire service is constantly changing. The fire service will soon have the ability to track firefighters, air-packs (including bottle pressures) and other resources from the Command vehicle by utilizing the wireless network and internet technologies. Firefighters need reliable network connectivity and bandwidth to accomplish these tasks.