State CIO priorities align with the future on NASCIO's 2020 list
Cybersecurity is still on top, but new additions and changes indicate technology leaders are becoming more forward-thinking.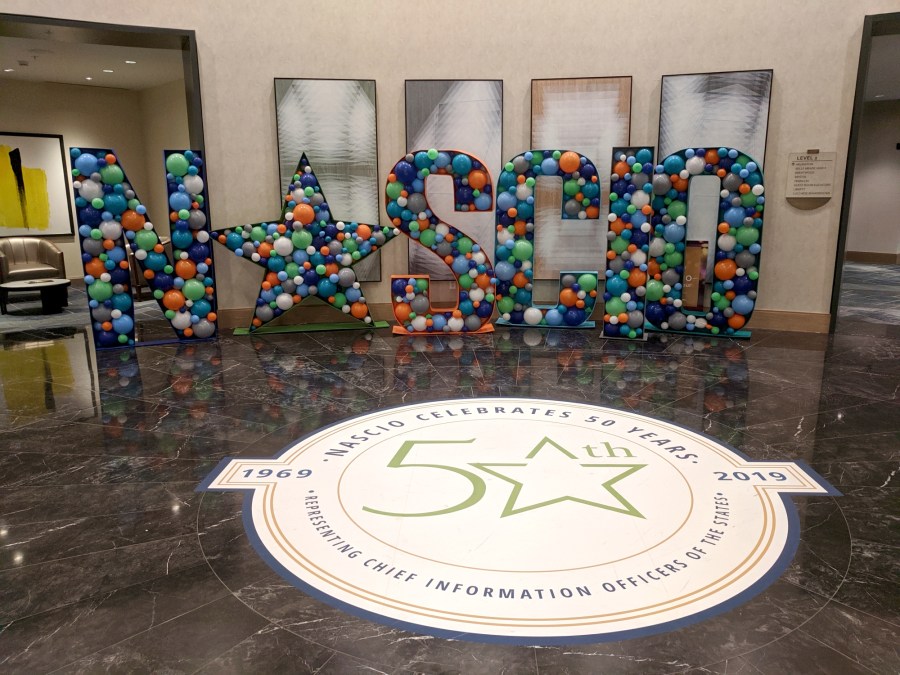 The National Association of State Chief Information Officers released its annual State CIO Top 10 Priorities list Wednesday. The list seldom surprises and this year is no different, with cybersecurity, digital government, cloud services and consolidation occupying the top four slots, though a closer look reveals a shift in mindset among state CIOs.
Small movements and one new addition to the 2020 list — which takes it rankings from NASCIO's state technology leader polling data — indicate that CIOs are settling into their roles as integral business leaders and thinking more about the future. This trend is demonstrated most clearly through the introduction of a new item emerging at No. 10: "Innovation and Transformation through Technology."
"I definitely thought it was interesting that innovation was on there for the first time," said Meredith Ward, NASCIO's policy and research director. "I really like the phrase 'drive a culture of innovation.' CIOs are looking ahead to what the next thing is they're having to face."
The reappearance of "legacy modernization" this year, after falling from the list in 2018, might also indicate that CIOs are now more heavily evaluating their capabilities using their existing technology and thinking about what new emerging technologies they will need, Ward said.
"Are they able to be as proficient and efficient with legacy systems?" Ward said.
The role of the state CIO has in recent years shifted away from that of a back-office fix-it person to that of a business leader who — to use a favorite NASCIO phrase — "brokers" relationships and transactions between a growing host of vendors, customer agencies and other constituencies.
"It's the progression toward 'we need someone who understands the business risk and the business cases,'" Ward said. "A lot of people have this image of 'oh this is the person who comes to fix my computer,' but that's not who the CIO is."
The rise of customer relationship management from the No. 7 to the No. 5 slot is reflective of this trend, indicating an increased need to manage relationships and raise customer satisfaction. Delaware CIO James Collins, NASCIO's 2018-19 president, placed a heavy emphasis on CRM, which may also account for that movement, Ward said. (NASCIO's current president is North Carolina CIO Eric Boyette.)
Those paying especially close attention to NASCIO's list will observe that cybersecurity is now called "Cybersecurity and Risk Management," rather than "Security and Risk Management" as it had been labeled on past lists. This doesn't mean much other than an attempt to update to more commonly used terminology, Ward said, but noted that its presence at the top of the list for the seventh consecutive year is unlikely change anytime soon.
"If anyone says 'we've got cybersecurity figured out, we've got this,' someone will come up with something else," Ward said. "I'm not sure cybersecurity ever will fall from No. 1."
NASCIO's State CIO Top 10 Priorities 2020 Strategies, Policy Issues and Management Processes:
Cybersecurity and Risk Management
Digital Government
Cloud Services
Consolidation/Optimization
Customer Relationship Management
Budget, Cost Control, Fiscal Management
Legacy modernization
Data Management and Analytics
Broadband/Wireless Connectivity
Innovation and Transformation through Technology
NASCIO's State CIO Top 10 Priorities 2020 Technologies, Applications and Tools:
Cloud Solutions
Legacy Application Modernization/Renovation
Data Analytics
Security Enhancement Tools
Identity and Access Management
Collaboration Technologies
Artificial Intelligence/Robotic Process Automation
Data Management
Enterprise Resource Planning (ERP)
Public Safety Radio Network