Broadband offices chart path through FCC mapping 'mess'
Unserved and underserved communities could be left behind in what some are calling a "rushed" process led by the NTIA and FCC.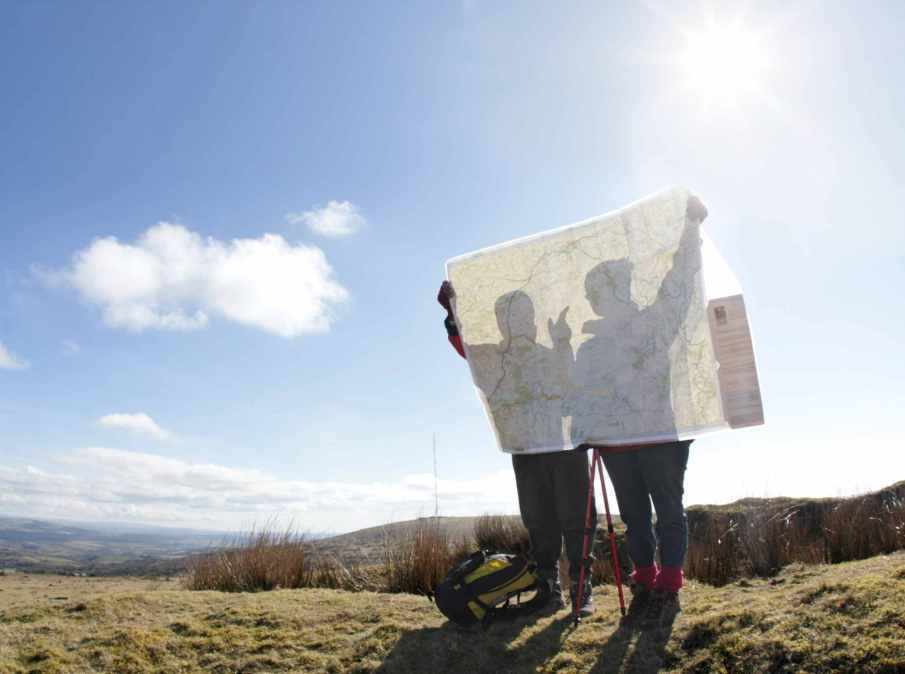 With states due by June 30 to discover how much they'll receive from the federal government's single-biggest investment in high-speed internet, some observers have voiced concern that the grant process will leave some communities short-changed.
The National Telecommunications and Information Agency — which is managing the $42.5 billion Broadband, Equity, Access and Deployment, or BEAD, program — plans to allocate funding based on an updated version of the revised map of nationwide internet coverage that the Federal Communication Commission published late last year. But tight deadlines, limited resources and confusion over the process for correcting inaccurate map data are raising worries that the broadband accessibility data that NTIA grant-makers are accessing does not reflect reality, which could prevent the funds from reaching the areas most in need.
For state broadband offices, many of which have limited staff and resources, leaders face difficult choices over what work to prioritize. Should they continue challenging the accuracy of the FCC map data in the hope that this information is taken into account when the NTIA makes its BEAD grant allocations? Or should offices instead look ahead and focus on developing plans for spending the BEAD allocation, however large or small that may be?
Ideally, broadband offices would continue to do both, said Scott Woods, vice president of community engagement and strategic partnerships at Ready, a software company that's supporting broadband data collection and grant applications for ISPs — as well as state and local governments — through its broadband.money website.
"We think it's important that states still participate in the challenge process to provide better data to improve the maps," Woods said. "However, that is not as important as participating in the planning processes that are going on right now."
All states and territories have received their BEAD planning grant funds, so it's important, Woods said, that people from communities with limited broadband access get involved in that process as soon as possible to avoid being left out.
"Regardless of which version of the map NTIA is going to base its initial allocation decision on, if our communities and our cities aren't at the table right now, if they're not reflected in that five-year plan, it doesn't matter if their state gets one dollar or a billion dollars, they won't get anything," Woods said.
Version control
The NTIA is expected to announce its state BEAD grant allocations on June 30, but there is "mass confusion" surrounding which version of the FCC broadband map the NTIA will consult in making this determination and to which date the information will be accurate, Woods said.
State, local and tribal governments are still being encouraged to participate in correcting the FCC's broadband map, but there are separate processes and timelines for submitting challenges related to broadband accessibility data and underlying location data.
The FCC opened the process for challenging its broadband availability data in November 2022, with state, local and tribal governments, third parties and consumers encouraged to review the data and report any inaccuracies before March 1. The NTIA advised that challenges should be submitted no later than Jan. 13 for the best chance of the data being processed in time to be included in the version of the map used to determine BEAD funding allocations. The FCC and NTIA rejected calls to extend the Jan. 13 deadline and delay the funding process.
The FCC is also reviewing location data in its "broadband serviceable location fabric," a dataset of all locations that are currently, or could be, served by fixed broadband internet. Two versions of the fabric have been published so far, with the third expected to be released on June 30. The FCC has requested that challenges to version two of the fabric be submitted no later than March 15 to be included in the third iteration of the fabric.
Though the third version of the fabric and the BEAD allocations are both expected to be released on June 30, this version of the fabric will not be reviewed by the NTIA when deciding state funding allocations, an NTIA spokesperson confirmed to StateScoop.
"We intend to use the most up-to-date version of the FCC map to allocate funds on our target date of June 30," the spokesperson wrote in an email. "Based on the FCC's timeline, we do not expect v.3 of the Fabric to be incorporated into the map until sometime this Fall."
Holes in the fabric
The location fabric dataset is made up of unique location IDs, rather than addresses, and does not, therefore, align perfectly with most existing industry or public-sector datasets.
There are other issues. Groups such as the Schools, Health & Libraries Broadband Coalition have questioned why the FCC map does not label community anchor institutions such as schools and churches as broadband serviceable locations. Digital equity advocates have also questioned why individual units in an apartment building are not being counted individually.
Woods said the map "overstates coverage and understates broadband serviceable locations," which is why it's important for states to begin work on community outreach to understand where the biggest gaps in digital equity are and ensure they get funding.
Broadband.money worked with Mississippi, one of the most underserved states, to file data challenges and run speed tests, but is now shifting to "advocacy and action" by engaging community members, Woods said.
Reaching the unserved
Officials in Vermont found more than 67,000 addresses in the state's enhanced-911 database that were not present in the FCC map. The state filed a location challenge in October, and the Vermont Community Broadband Board filed availability challenges on 45,000 addresses in advance of Jan. 13, said Rob Fish, deputy director of the state broadband office.
While Fish said the Vermont office would like to continue collecting data and filing challenges, there's no guarantee that data filed before March will be resolved before the NTIA makes its BEAD grant allocations. Vermont's broadband priorities, he said, are working on the state's five-year plan for BEAD funding, engaging residents and figuring out how best to meet the needs of unserved and underserved communities.
"There's so much that is involved in this program, and with the FCC layering the challenge process with such a short window on top, in some ways it took away from all the important planning work that needs to happen," Fish said. "At some point, we have to triage our resources. We wish that we could continue to try and be involved in what the FCC describes as an iterative process, but what we've experienced is this iterative process so far has been the equivalent of pulling teeth.
"Since there are so many moving parts, there comes a point where we have to get down to basics, developing our grant programs, getting grants out for other funds and holding our applicants accountable."
Local challenges
At the local level, it's important that counties and rural communities begin to organize now, connecting residents to each other, meeting with appointed and elected representatives and building relationships with internet service providers, said Jim Cupples, director of field operations at the Precision Ag Connectivity and Accuracy Stakeholder Alliance, a nonprofit focused on helping rural communities improve their broadband access.
"Rural communities need to have their ducks in a row and not just reach out to their state broadband office," Cupples said.
He recommended that local groups reach out to elected state officials and connect with groups that align with their interests. In Oregon, for example, the precision agriculture alliance is working with a local professional winemaker and winegrower organization, which "makes sense because they are a well organized group in a rural area," he said.
While state offices may be struggling to juggle priorities, the situation at the local level can be even more constrained, Cupples said.
"The map process feels rushed to the people at the county level that we work with," he said. "I think they understand the importance and want to accommodate the timelines, but there's over three thousand counties in the United States, and many of them have one person working on geographic information systems. How is a small county like that supposed to take on the extra burden of data collection and GIS analysis to challenge these maps in a period of months?"
Cupples summed up the FCC mapping process as a "well-natured mess."
"It's obvious that the maps and process are meant to prevent fraud and waste," he said, "but with all of the restrictions and confusing guidelines, it has ended up harming the communities it is meant most to serve — those that are currently unserved and underserved."