Baltimore's new digital services director hopes to shift mindsets on tech's role
Baltimore's new digital services director talks about their hopes for changing mindsets on tech's role in city government.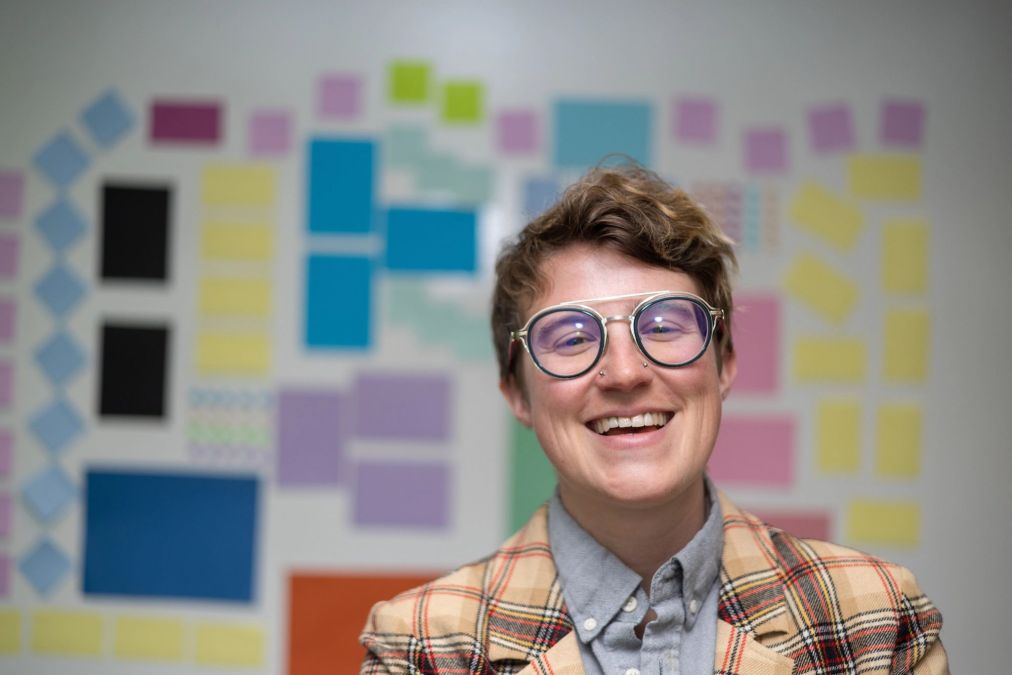 A week into a role leading Baltimore's new digital services team, Shelby Switzer is already setting sights on shifting mindsets around technology's role in the city.
"I think the status quo for a lot of cities, including Baltimore, is looking at technology as something that you buy in a similar way that you might buy a building, or you might buy a car, or you might buy pencils for the office," Switzer said.
Mayor Brandon Scott announced the digital services team's creation last September, tapping $2.1 million in funding from the American Rescue Plan to invest in access to services and benefits. The team will be overseen by Baltimore's chief data officer, Justin Elszasz. Until Switzer's hiring, he ran the city's data operations as a one-man show, but told StateScoop that Switzer is the "ideal candidate" for the job.
Before starting in the new role Jan. 9, Switzer spent nearly three years with the U.S. Digital Service and worked with several federal agencies, including the Centers for Medicaid and Medicare Services, on data infrastructure and API development. Switzer also provided support to the Centers for Disease Control on its response to the COVID-19 pandemic, which Switzer said was good preparation for working at the local level.
"We went out to states, on the ground in the early part of the pandemic to better understand the problems with data collection and passing data around between authorities who needed it to better inform the pandemic response," Switzer said. "And we really got to see some of the real struggles that local governments and state governments were facing with data."
Switzer said some of the challenges with data and digital services included a lack of shared infrastructure around public health technology at the local level and sometimes an overall lack of technology.
"So, that's a big interest of mine is that shared infrastructure and how do we invest in that, because it does have real impact on citizens and on residents of the country and of the city," Switzer said.
While with the U.S. Digital Service, Switzer also led USDS involvement with the Justice40 Initiative, a 2021 executive order from President Joe Biden directing federal agencies to ensure that at least 40% of the overall benefits of certain climate-related federal investments flow to disadvantaged communities affected by pollution.
"Our team that USDS was tasked with identifying who those communities were that would get the investment," Switzer said. "Then, throughout the process of trying out different methodologies, working with obviously the policy owners and stakeholders in the White House, we were able to get community feedback, get longtime expert feedback on the methodology and data sets in a way that I feel really good about."
Switzer also spent last year as a faculty fellow at Georgetown University's Beeck Center for Social Impact and Innovation, working on the center's Intergovernmental Software Collaborative, which helps agencies in different states team up on software acquisition. But the Baltimore digital services team presented Switzer with a chance to work for the city.
"I was doing that for about a year as part of a fellowship program that they have, and I was just kind of itching to get back into direct public service," Switzer said. "I love Baltimore. I live in Baltimore. And it was just a unique opportunity to come back and serve my city and get to know my city a lot better."
Switzer added that while some of the challenges that Baltimore is facing aren't unique from a tech standpoint, such as outdated software or systems, they also want to shift the city's mindset around technology's everyday role in the public sector.
"But it really needs to shift and we have to start thinking about technology as like a partner in problem-solving. And it's just a core part of how we do service delivery," Switzer said.
To change the role of technology, though, Switzer said the city has to become outcome-oriented by focusing on user research and taking a "whole-of-government" approach to rectifying issues that residents might have with accessing services.
"Basically, like no longer thinking about digital services and technology as just digitizing processes, but actually as an opportunity to reframe them and use human-centered design to make them better," Switzer said.
Baltimore's new digital services team will eventually expand to include a developer, product manager and designers, Switzer said.
"I'm really excited to just start doing hands on work," Switzer said. "And I mean, for the city, I'll be really stoked if we not just, for example, digitize all the forms that people have to fill out to interact with the city, but really think about how those forms as a part of of this interface that people have, and how they interact with the city really impacts their trust, and their experience matters."