Baltimore uses AI to find and tear down abandoned buildings
Baltimore Chief Data Officer Justin Elszasz said a deadly January 2022 fire prompted the use of AI to review the safety of vacant buildings.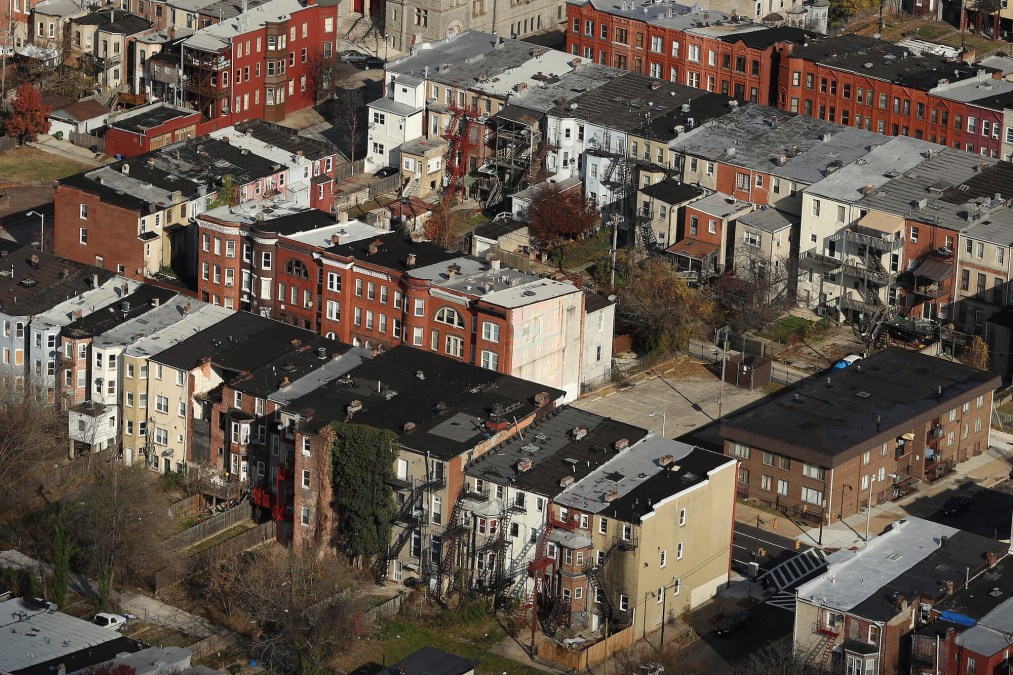 Nearly two years into his role as Baltimore's chief data officer, Justin Elszasz told StateScoop Thursday that the city's made gradual steps in how it uses the information its agencies collect, but that there are some visible, real-world examples of success as his role has "raised the profile" of data in city government.
Mayor Brandon Scott named Elszasz, a former deputy director in the city's innovation office, as chief data officer in March 2021 in a step that moved the position out of Baltimore's IT agency and directly into the mayor's office. That kind of arrangement has been advocated for by data officers who say their positions can have greater impact if they're not required to report up through a go-between, like a CIO. It's been beneficial so far in Baltimore, Elszasz said.
"I think it's entirely context-dependent on what's going to work," he said. "But it puts data on the map. And it keeps it in the line of sight for an administration and the executive team. One of Mayor Scott's strengths, I think, is the ability to look at at data and integrate it into his decision-making. So I think it's structurally the right move for Baltimore."
Elszasz conceded he's still an office of one, so some goals are not as far along as he wants, including improving the quality of the data the city collects and increasing the capacity of Baltimore's open-data hub.
"We've committed to it, we just need to figure out more bandwidth and more capacity to make some of these things these things happen," he said.
But, Elszasz said, there are areas where Baltimore's data program has shown real impact, particularly the city housing department's efficiency in identifying and knocking down vacant, dilapidated buildings.
The Baltimore Housing and Community Development agency last year partnered with Data Science for Social Good, a program run out of Pittsburgh's Carnegie Mellon University, to use AI to analyze a high-resolution aerial survey of the city's rooftops. While BHCD has conducted this survey — which is meant to help find buildings at risk of collapse — for more than a decade, Elszasz said the AI partnership started after a January 2022 fire at an unoccupied rowhouse that killed three firefighters when the roof caved in.
In the past, Elszasz said, the housing agency would send workers to manually inspect vacant buildings to determine which could be repaired and which needed to be razed. But the AI tool, he said, can help officials prioritize which structures are most at risk and need immediate attention — in some cases identifying and tearing down a dangerous building in the span of a day.
"In fact, the housing team just this morning let me know that they found a building yesterday morning," he said Thursday. "They were looking at some of the data found a potentially hazardous billing end of row and by yesterday evening had torn it down."
Elszasz said the AI tool will eventually be integrated with Baltimore's computer-aided dispatch system to inform emergency personnel if they're being routed to a damaged building. The tool also recently won an innovation prize from the Maryland Association of Counties.
While Baltimore's data operation remains a one-man show, Scott's office announced Tuesday that as of next week, Elszasz will start overseeing a new digital services team. That team will be headed up by Shelby Switzer, a former fellow at Georgetown University's Beeck Center for Social Impact and Innovation, where they specialized in helping develop software that could be shared across governments. Elszasz called Switzer an "ideal candidate" and said that while there are no firm orders yet for the new team, one "blue-sky" goal is to develop a modern app for submitting benefits applications.