Baltimore launches digital service, 'city performance' units
Baltimore Mayor Brandon Scott said the city is spending $3.2 million to create a digital service division and city performance team.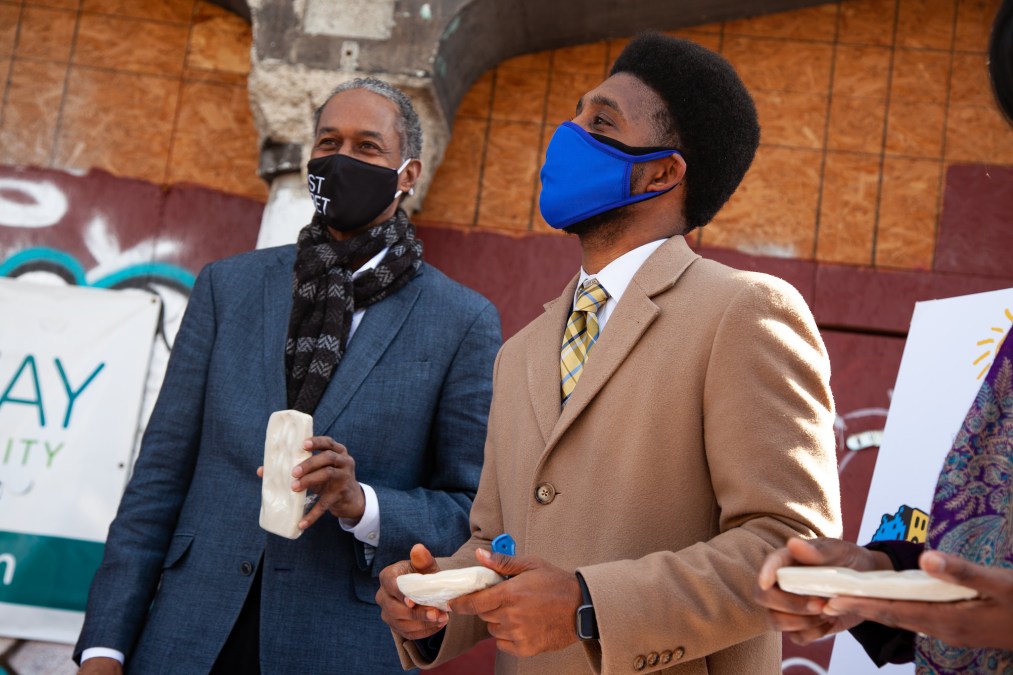 Baltimore Mayor Brandon Scott on Wednesday announced the city will invest $3.2 million in federal relief funding to modernize technology and improve the performance and equity of its services.
The upgrades, which draw from the city's share of American Rescue Plan Act funding, include the launch of two new programs: Baltimore Digital, an office tasked with improving access to city services, and a new City Performance Team housed in the mayor's office, tasked with building "a more holistic and comprehensive approach to performance management."
Scott called the investments "essential."
"Since taking office, one of my main goals has been to ensure our City government is operating in the most up-to-date fashion and at optimal efficiency," Scott said in a press release. "This investment will help enhance our performance and, ultimately, allow us to move ever closer towards the state-of-the-art government that our residents deserve."
Baltimore Digital takes the shape of many other digital service teams in state and local governments around the country. According to the city's announcement, the new office will seek to develop tools that are "simpler, cheaper, and more quickly deployed than traditional IT projects." The team is to be led by Baltimore Chief Data Officer Justin Elszasz.
"This is ultimately about creating pathways to improve the delivery of core city services and bringing the City in line with established best practices in civic technology," he said in the press release.
The new City Performance Team, which is to be housed in the Mayor's Office of Performance & Innovation, will seek to "streamline measures collected for existing processes such as the budget book, CitiStat, and the Mayor's Action Plan." The city expects to use the data collected to twice a year hold agencies to reaching certain measures of performance.