Former 18F chief of staff to lead San Francisco's digital services
Cyd Harrell, who worked at 18F from 2016 to 2018, was named as San Francisco's second-ever chief digital services officer.
San Francisco officials announced last Friday that Cyd Harrell, a user-experience consultant and former senior leader at 18F, the federal digital services agency, will be the city's new chief digital services officer.
Harrell is tasked with leading the five-year-old San Francisco Digital Services agency, which works with other city departments to make their services more easily accessible online.
Harrell has spent the past four years as a user experience consultant, primarily to California's civil court system, with a focus on improving accessibility for people who cannot afford legal representation. She spent two years with 18F, including 11 months as its chief of staff.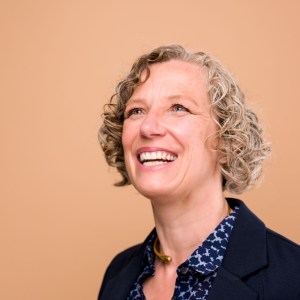 Earlier stops in her career include the civic-tech nonprofit Code for America and an eight-year stint with Charles Schwab, where she worked on the investment firm's online products.
"Cyd's wealth of experience in government technology and user-centered design will help us strengthen and transform how we connect services directly to people," San Francisco City Administrator Carmen Chu said.
Harrell succeeds Carrie Bishop, San Francisco's first digital services chief, who stepped down last month after five years, during which she built up a 50-person team. Over the past two years, San Francisco Digital Services designed more than 250 web pages related to COVID-19, with more than 1 million monthly users flocking to the city's website in search of information about the pandemic. Bishop told StateScoop earlier this year that business services designed in response to the coronavirus helped more than 2,500 shops and restaurants keep their doors open.
"San Francisco deserves public digital goods that reach the highest level of quality and that open up more ways for all of us to exercise rights, access services, and participate in community," Harrell said in a press release.