San Antonio's new 311 app boasts 90 percent success rate so far, developer says
The new app, which launched in August, uses social media and a game-like environment to encourage residents to report issues.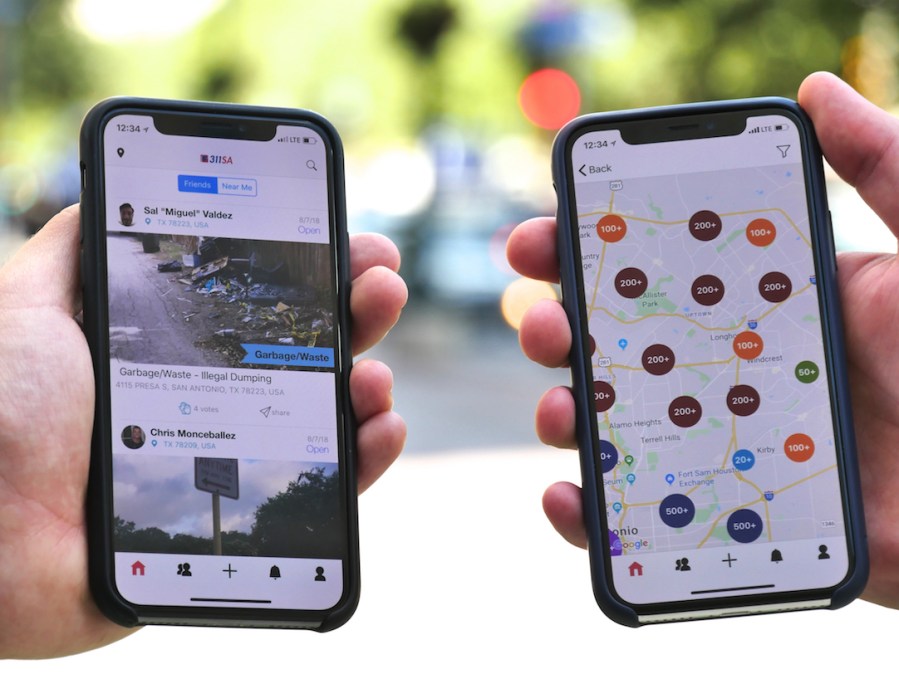 The founder of the firm that developed San Antonio, Texas's new 311 app said Wednesday that six weeks in, more than 90 percent of requests submitted through the program have been resolved.
The app, 311SA, was released in early August as the city's new method for residents to report potholes, stray animals, faulty street lights and other municipal issues. But unlike other mobile apps San Antonio and other cities have previously used to take citizen requests, 311SA relies heavily on social-media interaction and its game-like interface to attract users.
So far, more than 4,700 San Antonio residents have started using the app, submitting 2,544 requests, with 2,328 being dealt with, said Beto Altamirano, the founder of local software firm Cityflag, which developed the 311SA.
"Our thesis was that our mobile application was going to create an engagement boost for users because of its social element and gamification," Altamirano told StateScoop. "The success rate is at 90 percent. That is very exciting because the application itself invites the community to participate."
The app was first announced in May 2017 as a way for Cityflag to support San Antonio's "smart city" initiative, replacing a previous program published the New York software firm Verint. Rather than simply offer basic forms for municipal services, Cityflag designed the app around allowing users to share their requests, or flags, on social media platforms like Facebook and Twitter.
The app also encourages users to vote on each other's flags, rather than submit multiple requests for the same problem. Users can also see if anything in their neighborhoods has already been reported.
"Whenever you see a pothole on your street and it's the same pothole your neighbor flagged, automatically the location component will inform you someone has reported that same pothole," Altomirano said. "So instead of creating a new flag, you vote on it."
Cityflag also designed its app with a whiff of competition. Users who participate regularly can earn points that can be redeemed for medals or civic-minded ranks like "volunteer," "neighborhood leader" and "community representative." Altomirano calls it an "interactive and dynamic" user experience rather than simply a streamlining of a bureaucratic process.
"Any time we see technology sold to cities, it's very government-centric, not people-centric," he said. "We're acknowledging people's contribution to the social fabric of the city."
While only in use for less than two months in San Antonio, Cityflag's platform is expanding elsewhere. Mission, Texas, a town of about 84,000 on the U.S.-Mexico border, is scheduled to introduce its own 311 app via Cityflag in November. Altomirano also said his company is also developing similar apps for Mexico City and Playa del Carmen, Mexico.