Rural America is in 'desperate need' of broadband infrastructure
Distributing laptops and mobile Wi-Fi hotspots won't be enough to keep rural communities connected as remote work and education continues, officials said.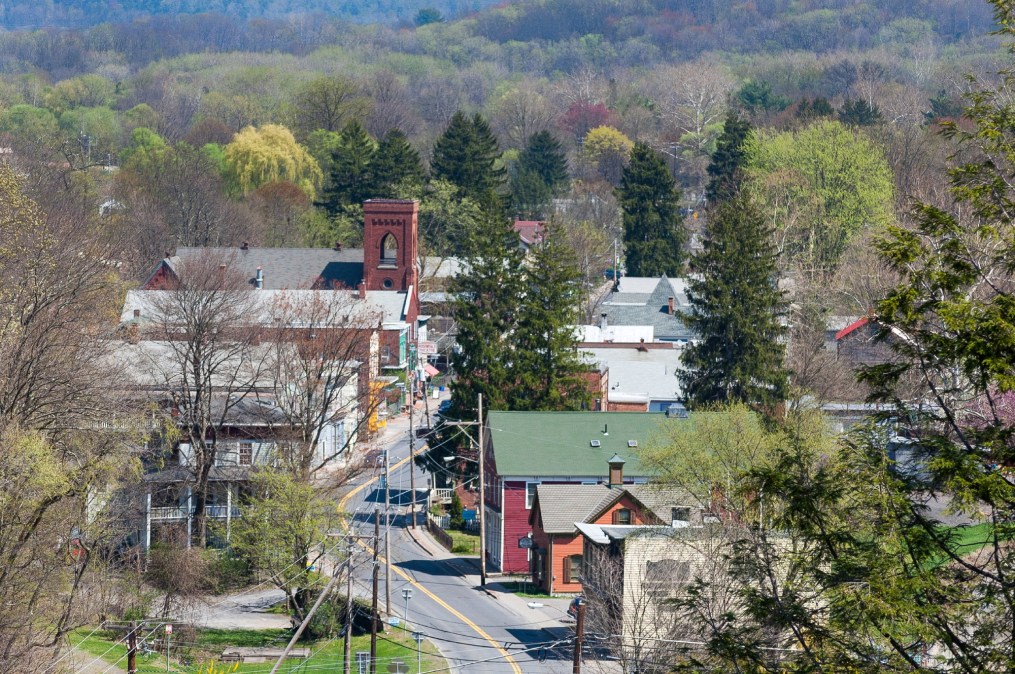 Federal Communications Commission member Jessica Rosenworcel on Tuesday called for an expansion of the FCC's E-Rate program, a broadband subsidy program for schools and libraries, to help students and remote workers get internet access at home during the COVID-19 pandemic.
But educators and administrators "desperately need" real network infrastructure beyond mobile Wi-Fi hotspots, said Nil Grove, the chief technology officer for the public schools in Allegheny County, Maryland.
Rosenworcel and Grove made their comments Tuesday during a webinar organized by the office of Sen. Chris Van Hollen, D-Md., who said simply purchasing computers and mobile hotspots "won't be enough" for many communities in his state.
States, cities and technology vendors have developed and distributed hundreds of digital tools to respond to the coronavirus pandemic, which has killed more than 44,000 people across the U.S. so far and forced millions to conduct their business and education from home. But in rural areas across the country, officials said there's no tool that can replace a lack of network infrastructure for K-12 students and remote workers who may have internet access at school or work, but not at home.
"Actually the best service, the best option for Allegheny County, if we can work toward that, is fiber broadband to the home," Grove said. "These areas desperately need that, and if there's any provision within the FCC or E-Rate that can provide that option, we'd be very thankful."
Congress has taken action to provide communities with devices that enable mobile connectivity, including pressuring the FCC early in March to allow schools to leave library Wi-Fi up without fear of losing E-Rate funding. Legislation introduced Tuesday by Rep. Grace Meng, D-N.Y, would create a $2 billion fund that would allow for schools to buy Wi-Fi hotspots, modems, routers, and laptops and tablets that students can use at home.
But broadband networks often don't reach into rural communities, rendering a mobile hotspot useless for the parents and students who receive them from a school.
"They're working from hotspots, but hotspots are not a perfect answer," said Tonya Sweat, vice president of the Maryland Parent Teacher Association.
Legislators and state broadband officials in Maine and North Carolina have expressed similar concerns about whether triaging the digital divide with mobile solutions will remain effective.
Scott Mooneyham of the North Carolina League of Municipalities told StateScoop last month that people who can't use hotspots at home could still struggle if they can't get within range of a public Wi-Fi network from a library or community center. And even if they can, the idea of working from the parking lot is unappealing, as officials in Philadelphia have found.
Van Hollen and Rosenworcel agreed that network infrastructure development, ostensibly a more permanent solution than providing additional funding for mobile connectivity hardware, would need to be "dramatically accelerated" in rural areas. Rosenworcel referenced the Broadband DATA Act, a bill intent on changing the way the FCC verifies and collects broadband data that passed the House last month, as a first step in determining where to ramp up construction efforts around the country.