Pittsburgh, Allegheny County team up on new open data portal
The city and its surrounding county are now working with a local university to make troves of data available on a new Web portal.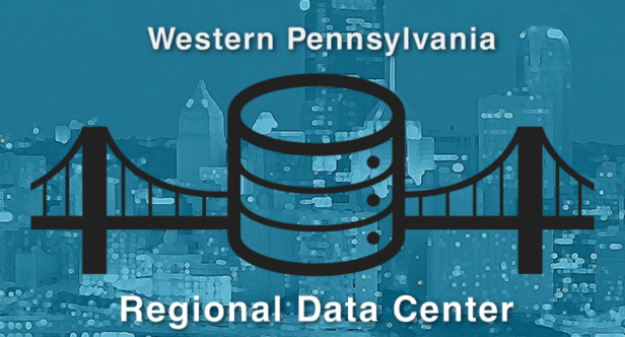 Leaders in Pittsburgh and the surrounding Allegheny County were looking for ways to make data-driven decisions, but they hit a major snag — there just wasn't much government data available in western Pennsylvania.
Now, the city and the county are seeking to change that by teaming up with a group of researchers at the University of Pittsburgh to create a new open data portal for the region, known as the Western Pennsylvania Regional Data Center.
"When I hired the county manager a couple years ago, he was kind of questioning how we made decisions, and rightly so," Allegheny County Executive Rich Fitzgerald told StateScoop. "But we didn't have data to do it … so we've started to work together with the city on a whole lot of issues."
The three groups officially launched the new website on Oct. 15 with the release of 50 different data sets from the city and county, and the site now boasts 117 separate collections ranging from arrest statistics to campaign finance records.
The University of Pittsburgh's University Center for Social and Urban Research will host the portal, and a $1.8 million grant from the Richard King Mellon Foundation will help fund the program over its first 18 months.
Bob Gradeck, a researcher with the center and the data portal's program manager, said staff at the university have been working as a "data intermediary" for similar government information over the last 10 years. His group would go through the often-painstaking process of requesting the data, making it readable and then posting it.
Now, with the benefit of a formal partnership with the city and county, he believes they can offer more up-to-date data than ever before.
"We have a structured agreement that's in place and we have a lot of good working relationships," Gradeck said. "We provide infrastructure technologically where they can put the data and we can help them with training and technical assistance."
While Gradeck and other university researchers manage the day-to-day maintenance of the portal, he notes that city and county staff are often posting their own data themselves.
Fitzgerald said his department directors often take the lead in managing their own data, but the county has also added staff to oversee the process. The foundation's grant is now supporting a manager and two analysts to work with the data.
"The staff are working on preparing data sets for the data portal, including tasks such as identifying nonprivate data sets, developing data dictionaries and related data descriptions, working with department staff and technology staff at the county and at the university to develop data transfer routines, and developing model data visualizations," said Joanne Foerster, the county's data manager.
Now, Foerster and her staff are working with their counterparts at the city to determine what data they can organize and release to help Fitzgerald and Mayor Bill Peduto learn more about the areas they govern.
"Knowing what we're interested in, they kind of started to tailor some of the data around what we need, like crime statistics in different neighborhoods to deploy police," Fitzgerald said.
Gradeck also hopes to see other local government leaders of the county's 130 municipalities start to take advantage of the portal.
"The infrastructure can scale," Gradeck said. "We spent a lot of time working on the legal agreements with the city, county and university, and so to add additional publishers, it's just a two-page form."
But the data isn't just for people in government. Gradeck hopes to engage citizens as well, and the group kicked off its outreach efforts by partnering with a local "Code for America" brigade to host a hackathon to coincide with the portal's debut.
"That went really well, we had 50 people show up and just start to work on some things and so many ideas have already popped up," Gradeck said.
Gradeck is also mulling a partnership with the university's library to help educate the community about data literacy, in addition to holding public gatherings to let people give feedback to the officials posting the data about how they're using it and how it can be improved.
Fitzgerald is optimistic that that type of community engagement, and the broader spirit behind the portal's release, will build trust in the area's governments.
"I think it will take away the mystery of how things are done and why things are done," Fitzgerald said. "Public support and public confidence should be the result if things are done right, and let's hope they are."