Phoenix flexes data-driven government during pandemic
"Almost real-time" insights to budgeting data during the COVID-19 pandemic helped the city avoid cutting services or instating furloughs, officials said.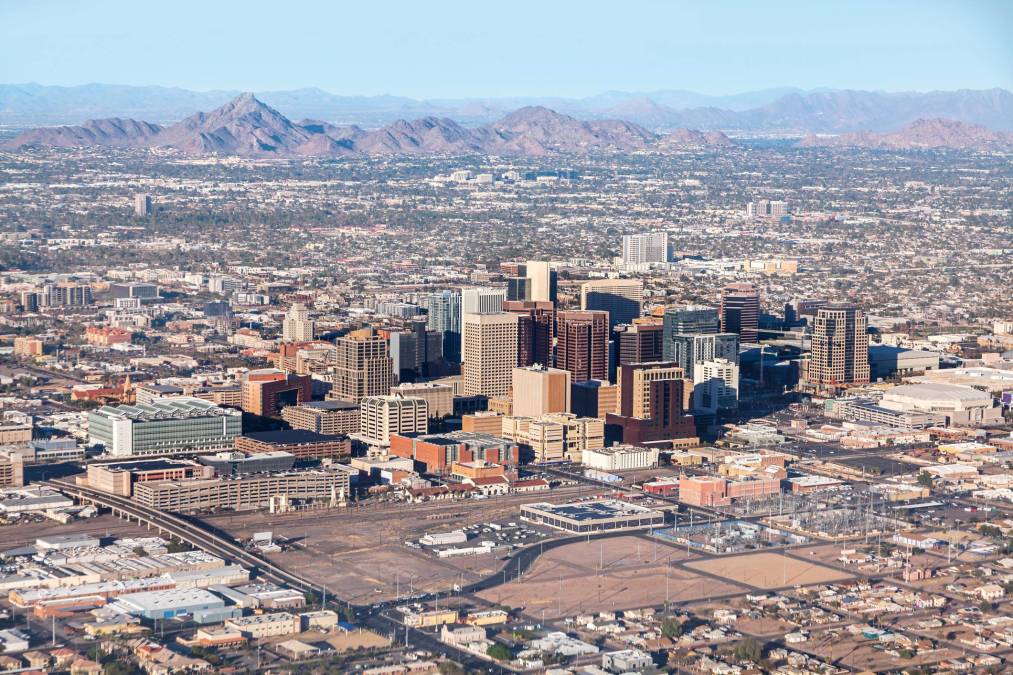 The COVID-19 pandemic provided an opportunity for Phoenix to flex years' worth of data-driven financial and procurement policy, city officials told StateScoop.
The city largely relied on data analysis to exit the first 18 months of the pandemic with a budget surplus and a permanent stash of personal protective equipment in the event of future natural disasters, said Jeff Barton, an assistant city manager.
Phoenix's budget — which like most other large cities was bracing for a multimillion-dollar deficit at the onset of the pandemic — is largely based on performance metrics, including an internal econometrics model used to evaluate agency performance and a public-facing, interactive tool called Fund Phoenix that lets residents design their own city budget.
"So if you want less police, more police, more firefighters, more parks, more libraries, it allows them to do all of that," Barton said.
Phoenix followed an austere budget without any growth or cuts in fiscal 2021, Barton said, but the Fund Phoenix tool was brought back heading into 2022.
The data residents create through their hypothetical budgets are compiled and shared with elected city officials, creating "almost real-time" insights into what residents want, Barton said. Without access to that data, he said, the city wouldn't have been able to forecast effectively for the prolonged pandemic.
"I think for us, the bigger thing for data was just having clean data, having access to good data and data that could actually tell the story that you needed to tell, and I say a lot of the data because we don't necessarily own some of the data that we were analyzing," Barton said. "We're probably the only city of our size and scale that didn't have to cut staff, cut people cut services to our residents through COVID-19. And that was a lot of because of the way we were analyzing data as it pertains to our revenue."
Barton said that some of the data the city received from surrounding Maricopa County and Arizona state government, pertaining to both revenue and COVID-19 cases, was either delayed or flawed, with some data sets mistakenly including revenue information from other cities. Luckily, he said, those situations can be resolved through communication with the state.
"I've got smart enough analysts that understand those drastic swings and they know something's not right. So they exclude them and it doesn't skew our revenue forecasting abilities," he said.
Some "significant errors" in COVID-19 case data from the county have also hindered the city's ability to plan ahead in acquiring personal protective equipment like face masks and deploying public health resources, Barton said. But T.J. Martin, the city's chief procurement officer, said the way the city collects data on vendor performance simplified the its path to arming residents and workers with masks and other health equipment.
Instituting a formal vendor evaluation process was seen as an easy first step, she said. The city is now planning to stockpile PPE for any future monsoons, heat waves or pandemics.
The vendor-review changes Phoenix made helped win it praise from What Works Cities, the Bloomberg Philanthropies-backed civic tech philanthropy, which upgraded the city's certification from "silver" to "gold."
"We're trying to identify those things that, whether it is monsoon and heat relief tools and materials that our staff can't use and other emergencies as well," Martin said. "So we don't find ourselves in a position of being in the same place as we were in March of 2020."