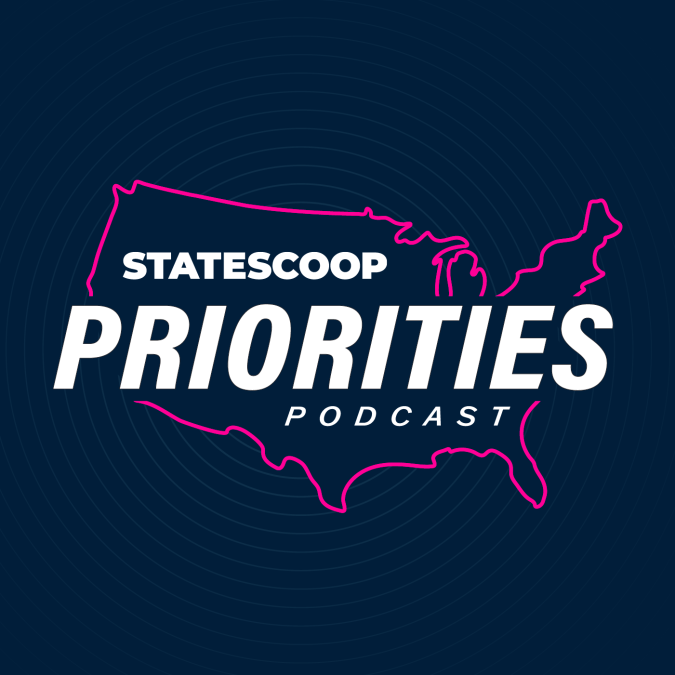 Pennsylvania's new CIO shares her vision for digital services
On the Priorities podcast, Pennsylvania Chief Information Officer Amaya Capellan tells StateScoop that after just a few weeks in the role, she's sketched out a vision for how she plans to improve the state's digital services.
Building on Gov. Josh Shapiro's CODE PA initiative — a new office tasked with modernizing the commonwealth's digital services — Capellan will be "relentlessly customer-focused," she tells StateScoop.
"Digital transformation … is about ensuring a great customer experience at every touchpoint and in this case ensuring residents of the commonwealth engage with our agencies," she says.
Capellan, a former Comcast executive, joined the state after being recruited by Tech Talent Pipeline, a group that scouts the private industry for government technology roles.
Capellan replaced Patti Chapman, who'd been serving as interim CIO since John MacMillan stepped down last November just before former Gov. Tom Wolf was termed out of office. Since starting on July 24, Capellan says, she's been learning the functions of each business unit and becoming acquainted with the cultural differences of the public sector.
"Focusing on helping the broader organization with how do we focus on the things that matter most and how do we streamline and clear blockers that get in people's way and make their jobs hard is going to be core to what I'm here for," she said.
In the news this week:
West Virginia may allocate some surplus funding in the state budget to boost a burgeoning cybersecurity program at Marshall University. A state House committee passed advanced a bill that would build on the Department of Defense's designation of the university as one of its National Centers of Academic Excellence in Cybersecurity.
The U.S. Department of Transportation is accepting applications for the second round of its Strengthening Mobility and Revolutionizing Transportation grants. The grants are designed to help public sector agencies harness the potential of technologies like connected vehicles and "smart" traffic signals.
The Colorado Department of Higher Education reports it was the victim of a data breach following a ransomware attack this past June. The department says affected data may include personal information of students and teachers going back to 2004.
StateScoop's Priorities Podcast is available every Thursday. Listen more here.
If you want to hear more of the latest across the state and local government technology community, subscribe to the Priorities Podcast on Apple Podcasts, Google Podcasts, Soundcloud, Spotify and Stitcher.