Pennsylvania to centralize digital services, hire chief data officer
Gov. Tom Wolf has announced a new position within the state's technology leadership and a plan to "transform" digital government.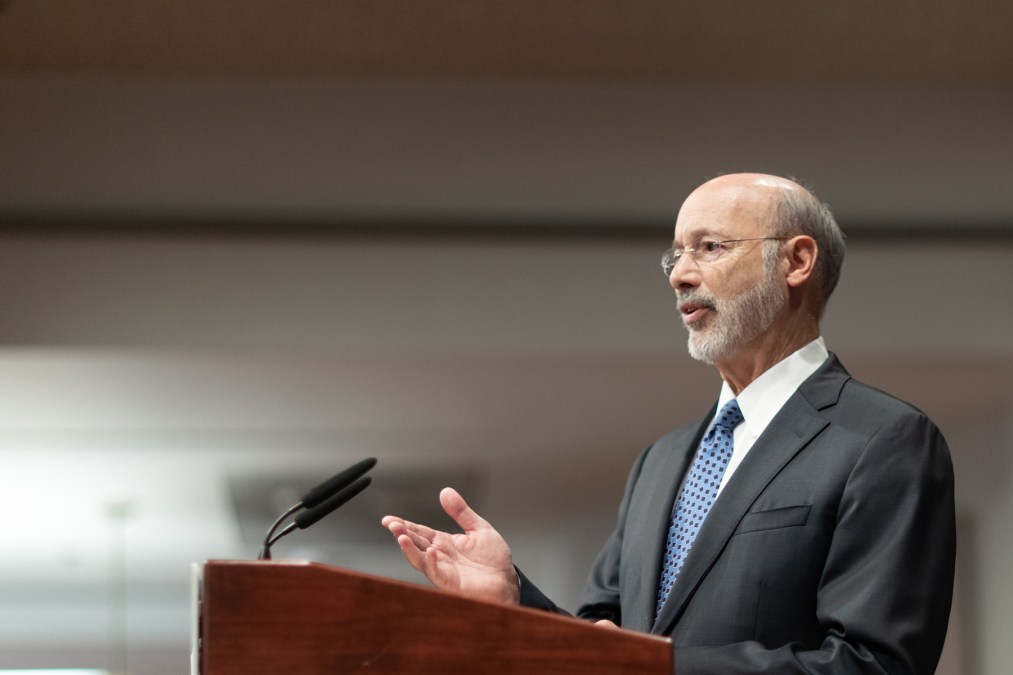 Pennsylvania is embarking on a new initiative to consolidate its customer service technologies, Gov. Tom Wolf announced Wednesday.
Wolf signed an executive order to "transform" state government services over several years. The order will create several of what it calls "one-stop shops" — centralized platforms where Pennsylvanians can access a variety of services. They include a planned central phone number for state services and a single online service platform, accessible via a user login.
That login system, called Keystone, is already in use at four of Pennsylvania's government agencies. It will expand to other state departments, according to Wolf's plan, after their websites undergo upgrades.
"Keystone Login is more than a username and password that can be used for multiple services; it is a suite of modern identity verification tools that can provide additional levels of security based on the type of service being accessed," Pennsylvania Secretary of Administration Michael Newsome said in a press release.
The planned login will use single sign-on to connect users to their data across government services — streamlining customer service, but also forming part of Gov. Wolf's emphasis on data transparency and security.
In a second, separate executive order signed Wednesday, Wolf created the position of chief data officer within the Office of Administration and outlined a vision for the state's data management. The chief data officer, a new role for the state, will oversee new data privacy efforts and a framework for citizen data access. The state has not yet filled the position.
Pennsylvania Chief Information Officer John MacMillan told StateScoop that with these initiatives, Pennsylvania is "trying to do the greatest good for the greatest number over the long run" — referencing a common refrain of former Pennsylvania Gov. Gifford Pinchot.
"We're always talking about this balance between supply and demand and this and that," MacMillan said. It's important, he said, also to focus on the benefits that technology investment, as in today's executive order, can bring the public, outside of budgets or efficiency.
The order did not establish a timeline for the IT consolidation, which is notoriously difficult for state and local governments. The state plans, though, to collect public feedback and agency reports on the services throughout the changes, which it said in a press release will be "long-term projects."
Colin Wood contributed reporting.