Paterson, N.J., promises Suboxone delivery in 90 minutes
A new program in Paterson, New Jersey, hopes to upend the current treatment model by offering Suboxone to drug users fast.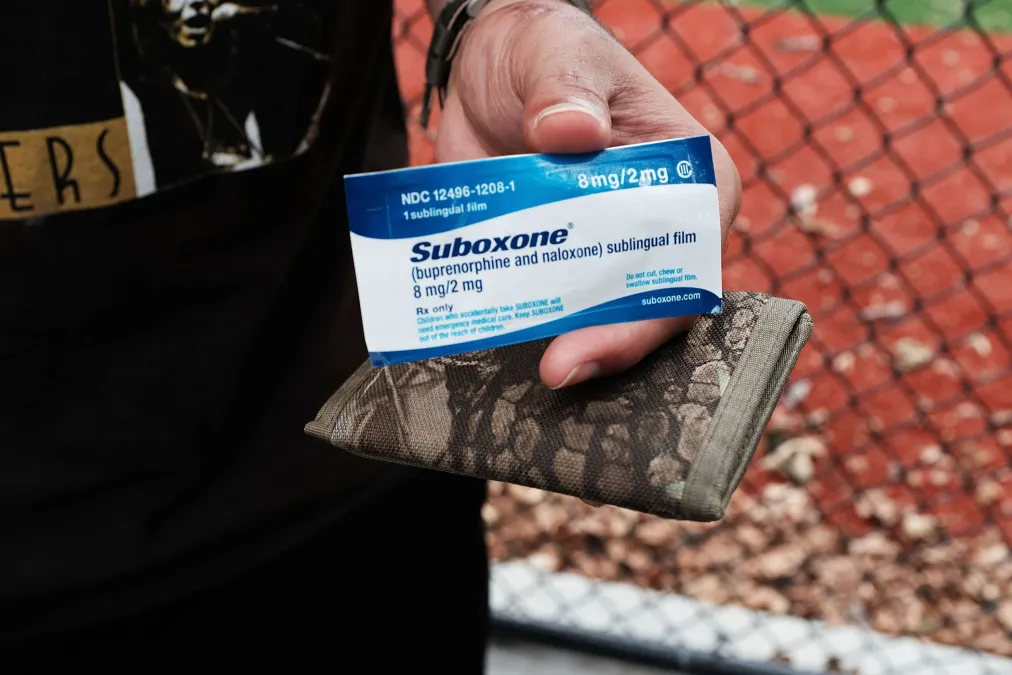 Nearly five people die in New Jersey each day to an opioid overdose, but a new program launching in the city of Paterson next month could help reduce that figure.
Ed Boze, Paterson's chief innovation officer, told StateScoop he expects next month to receive the first portion of a $1 million prize from Bloomberg Philanthropies. The funding, which the city won in January after beating out more than 600 other cities from around the world, will staff up a project Paterson's been piloting in which callers to a toll-free number are provided medication-assisted treatment to their opioid withdrawals within 90 minutes.
Promising medication "any time, anywhere, in 90 minutes" may be considered "outlandish" by some, Boze said, but a couple test weekends this past spring showed it can be done. Callers to 833-REAL-FIX on average received Suboxone treatment within 76 minutes, and no caller waited longer than 90 minutes before a delivery arrived, he claimed. The project, which is called RealFix, started with Boze going "undercover" to learn why treatment centers are so frequently ineffective.
"The problem that we have is that illicit opioid dealers have really good customer service," Boze said. "If you want to get opioids, you can get it any time of day, anywhere in the city, at a really cheap price. They will get it to you no matter where you are. But if you're looking for an alternative to opioids … that can take over a week."
Boze told StateScoop his undercover work didn't include buying street drugs, but that he knows it's easy — and cheap at around $4 for a dose of fentanyl. Boze said he also discovered that 72% of centers were lying about offering medication-assisted treatment — most can't connect patients with a doctor who can prescribe Suboxone, a brand-name drug used to treat narcotic dependence that's been shown to reduce mortality rates among opioid addicts by 50%. Even centers that truly offer medication-assisted treatment keep hours that are at odds with addicts' schedules: Most are open from 6 a.m. to 3 p.m., but peak opioid usage is from 4 p.m. to 11 p.m., Boze said.
"When I tried to get treatment, one of the things they said was, 'I'll see you Monday.' It was like, OK, Monday's next week. That's not going to work. That might as well be a month from now, because right now I'm approaching withdrawal, which they tell me you fear more than death," he said.
RealFix attempts to match the responsive service and can-do attitude of drug dealers by creating a tightly coordinated network of private doctors, 24-hour pharmacies and delivery services. Boze said he stood up a virtual call center using a cloud-based service called Grasshopper and a cloud-based workflow management system that he likened to the computer-aided dispatch systems used by public safety. The city used Quickbase, a no-code software platform, that Boze said allowed his team to iterate quickly as it worked out how to get private organizations working together at a fast pace.
On a typical call, the drug user is informed of the superiority of medication-assisted treatment over abstinence-based treatment — the industry standard — and asked if they want to be connected to a doctor. The doctor conducts a 30-40 minute evaluation and sends a prescription to a pharmacy, which has 15-30 minutes to fill it before informing the operator it's ready for pickup and delivery by a third-party delivery service. If anyone forgets to update their status in a timely manner, the software nudges them to keep the order on track. Boze said the system was developed in three months to meet the deadline for the Bloomberg competition, which wouldn't have been possible without a no-code platform that allows non-technical users to lead the development process.
"I've worked in product development in some very large companies and the thing that always drove me crazy was that whenever I need to make a tweak, it was like I had to kill a goat and make a burnt offering to the IT guys to make a change," he said.
Boze said he hopes to prove that his model, which is receiving support from the Rutgers New Jersey Medical School, is effective by lowering overdose deaths in his city. He also wants to convince the state and the entire country that it ought to adopt the same model. But he'll be going against the grain: According to the National Institute on Drug Abuse, fewer than 30% of treatment centers use medication when treating addiction. The prevailing treatment model is abstinence.
"Abstinence has twice as many deaths as medication-assisted treatment, and studies indicate as many as 10 times as many relapses. But they get paid over $3,000 for a month of treatment, whereas Suboxone treatment will cost $178," he said. "The whole system is turned upside down. You can't get it when you want it, you pay the most for the least successful type of treatment. It's totally backwards."