Palo Alto renews its quest to build a citywide fiberoptic network
The municipal network would give residents the same quality of broadband service enjoyed by the Silicon Valley hub's biggest corporate neighbors, city CIO Jonathan Reichental told StateScoop.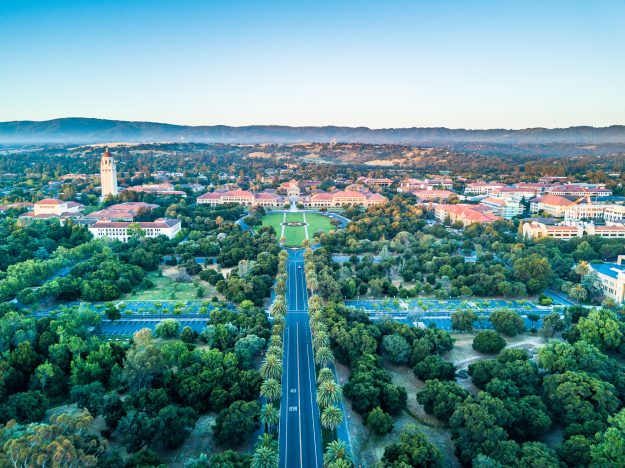 Palo Alto, California, is now seeking bidders to build out a fiber network that could give homes and small businesses the same quality of broadband internet that some of the Silicon Valley city's most famous corporate residents enjoy. The city's chief information officer, Jonathan Reichental, issued a request for proposals last week aimed at creating a municipal fiber service that could potentially compete with current providers like Comcast and AT&T.
Palo Alto has an existing fiber network, which serves city buildings, emergency services and about 100 corporate customers. Reichental declined to identify any of those customers, but Palo Alto is home to some of the tech industry's biggest names, including the headquarters of Hewlett-Packard, Tesla and Xerox PARC. But the fiber service, which is capable of providing gigabit-speeds, has been far out of price range for residents and small businesses.
The city figures that with an ever-expanding flow of data increasing the strain on existing internet connections, residents and small businesses want an affordable option to keep up. Commercial internet service providers have started to offer gigabit connections at the consumer level, but Palo Alto leaders say they believe a publicly operated service could be very competitive.
"The idea of a municipal provider is that it's not-for-profit," Reichental told StateScoop. "We're not in it to make money. This would be a city utility at cost. We'd need enough to break even."
But breaking even is the challenge for creating a city-operated fiber network. Palo Alto's previous attempts to provide super-high-speed internet to residents fizzled because the estimated costs of connecting every home were too expensive . The city struck out again in 2015 when Google Fiber announced it was abandoning plans to service Silicon Valley communities.
A study released around the time of the Google bust estimated a citywide fiber network would cost about $78 million, and require a 70 percent subscription rate to break even. Reichental said the solution the new RFP aims for would cost just $15 million, but there's a catch: instead of linking up every home, Palo Alto would build what's known as a fiber-to-the-node network. Under that scheme, every neighborhood would get a fiber connection, but it would be up to individual homeowners and businesses to provide the final link.
"You're taking it to the neighborhood and then you connect per request," Reichental said.
As dark fiber, the new lines could be connected to either commercial ISPs or a city-run service, but Reichental said a municipal service might have certain advantages, like its own set of net-neutrality regulations. (The California Senate just passed a bill establishing strong net-neutrality rules.)
Reichental said there's no real timeline for when the network would be deployed. (The RFP is open through June 28.) But he said the resulting service would fold in with the city's other public utilities. Currently, Palo Alto residents get consolidated bills for their power, water and gas usages — internet would become one more line item.
"The idea is that people love our existing utilities," Reichental said. "The question the community has is: why can't you stick residential fiber in there?"