Oklahoma looks to regulate drone use
Taking a cue from other states, some Oklahoma legislators are now looking toward placing restrictions on drone use inside the state's borders.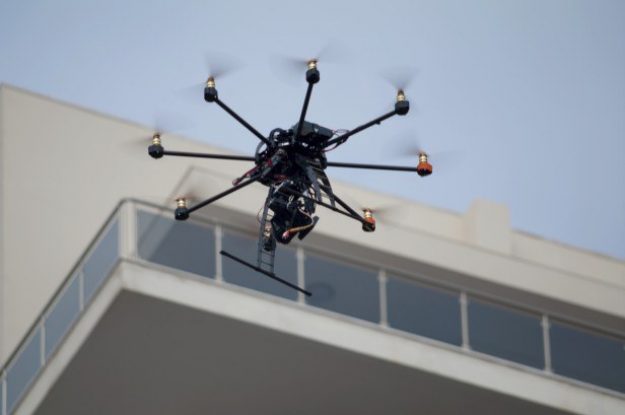 Two bills introduced in the Oklahoma Legislature aim to regulate the operation of drones in the state, but some lawmakers are calling the legislation premature due to a lack of official guidelines from the Federal Aviation Administration on the domestic operation of unmanned aircraft systems.
"We are not in agreement with any legislation at this time until the FAA publishes its rules and regulations," Toney Stricklin, a member of the Oklahoma Unmanned Aircraft Council told the Associated Press. "I think everybody just needs to take a deep breath and let the FAA do its work."
The two bills would prohibit public agency use of unmanned aircraft systems without a warrant and bestow property owners with the authority to destroy a drone that flies without authorization over their property.
"I just want to protect our citizens against unreasonable search," Republican state Rep. Paul Wesselhoft said. "I just want to make sure our government is not doing that to our citizens."
Brady Henderson, the legal director for the American Civil Liberties Union Oklahoma branch, said that the FAA's expected notice of proposed rulemaking would likely address the public safety concerns of UAS use, rather than the privacy aspect of the technology.
Henderson endorsed Wesselhoft's bill requiring the use of a warrant for public agency drone use. He also said lawmakers should give law enforcement authorities rules to follow when using drones to prevent officers from abusing the devices.
Oklahoma is not the first state to look into placing restrictions on drone use before the FAA issues its ruling. Last month, Virginia legislators introduced bills to impose a series of restrictions on UAS use within the commonwealth.
Read more from the Associated Press via the Insurance Journal.