North Dakota IT team wins 'hackfest' by developing helpful chatbots
"There's nothing more friendly than a chat window," one member of the winning team told StateScoop.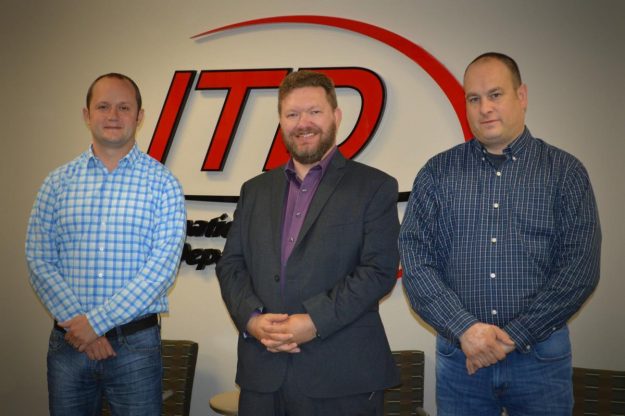 Two employees from North Dakota's Information Technology Department won a "hackfest" hosted by Microsoft in neighboring Minnesota after developing a pair of chatbots. It's the second such competition North Dakota's IT agency has won this year, according to a press release.
Chad Gumeringer and Craig Felchle competed against four other teams from their state as well as Minnesota in the Azure Government Hackfest, a two-day competition held in Minneapolis for government employees. Gumeringer and Felchle won the competition by developing working models of two chatbots using artificial intelligence offered by Microsoft's Azure cloud platform.
The first bot was designed to assist online help desks. Rather than filling out a webpage, the bot allows users to report problems and their priority level by selecting options from pre-determined lists. A ticket is then automatically sent by the bot to the appropriate help desk.
The second bot was created using Microsoft's Q&A Maker, which develops bots that can ingest a list of questions and answers, like those seen on a "frequently asked questions" portion of a website, and connect word searches with those answers.
Gumeringer said that these types of bots can be used to bridge language barriers in places that are becoming more diverse, including North Dakota. "In the future, users could be able to select their language and the bot would adapt to that," he said.
According to Felchle, the technologies developed during the hackfest can be scaled up easily. "The first bot that we developed could easily be applied to a site where you can order lunch, for example, or find out what's going on in Bismarck, North Dakota this weekend," he said.
"There are so many ways that we can get information to people these days," said Gumeringer, "but there's nothing more friendly than a chat window."