Written by
StateScoop Staff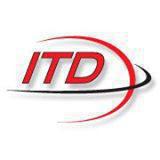 North Dakota's Information Technology Department is now under one roof.
Last week the department finished moving employees from five different locations spread across Bismarck, including the state capital building, into one 85,000-square foot facility within the city.
Mike Ressler, the state's chief information officer, told The Bismarck Tribune the move should make operations more efficient as it cuts down on the communication time that sometimes lagged with employees spread across the city.
"I'm hoping efficiencies create savings," he said.
The shift required relocating approximately 300 staff members over the past three weeks in a project that had been discussed for nearly a decade.
The Information Technology Department will keep about 40 employees in Fargo, which is about 200 miles away.
Vacated IT space in the capitol will be used by the North Dakota Supreme Court, the Secretary of State's Office, the state Department of Labor and Human Rights and the North Dakota Indian Affairs Commission.
ITD features 340 employees total and a $170.9 million annual budget.