North Carolina IT agency embraces failures to change culture
Leaders of the North Carolina Department of Information Technology changed their internal culture by embracing their failed projects, the state's "chief solutions officer" said at the Red Hat Government Symposium.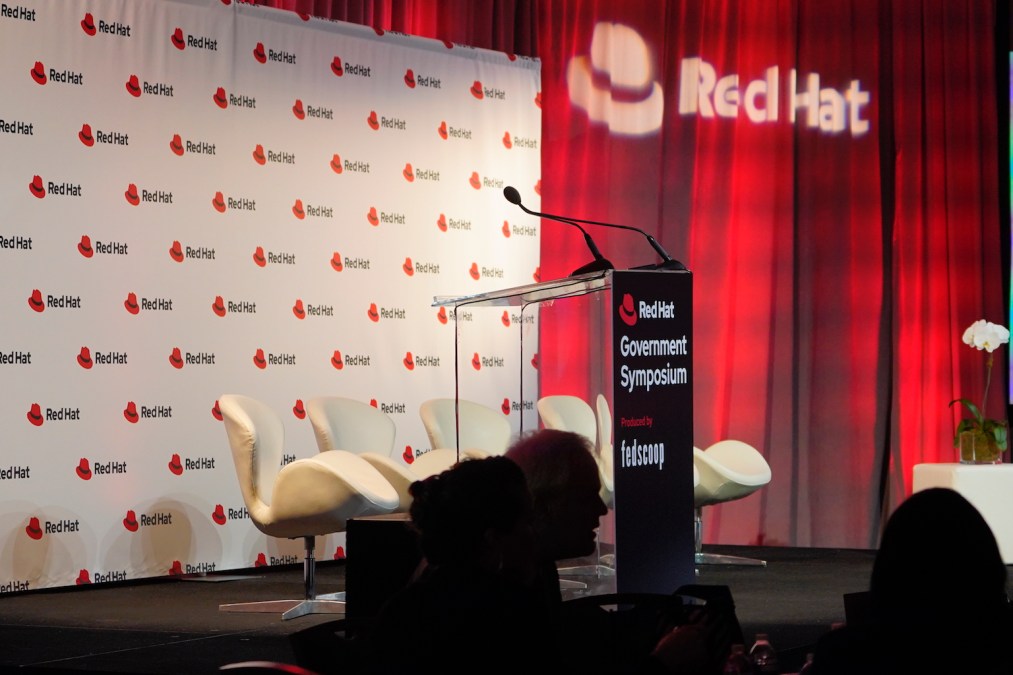 It's a common adage that technological innovation in government trails the private sector by a decade. But a leading reason is that government agencies are often slow to change their cultures built around bureaucracy, Glenn Poplawski, a deputy chief information officer for the state of North Carolina, said at a conference in Washington on Tuesday.
Speaking on a panel at the Red Hat Government Symposium, Poplawski, who also holds the title of "chief solutions officer," said government can be unique among industries in the way it sometimes resists cultural change. Poplawski, who's been with the North Carolina Department of Information Technology for 15 years, said the state has started addressing those issues with the adoption of new communication platforms, like the workplace chat app Slack, and the establishment of an innovation center where researchers and engineers can test new ideas in a risk-free environment.
But an agency's workforce won't take advantage of new tools unless they're encouraged, Poplawski said. The catalyst of cultural change has to be agency leaders.
Poplawski cited as an example his agency's leaders acknowledging their failure to procure a new ID management system. NCDIT announced in 2016 plans to replace its identity management platform, but decided "the marketplace had changed too much" in the years since it had last purchased one and passed on the project.
That prompted NCDIT's leaders to review and evaluate its procurement process, but also to acknowledge that they had erred, which Poplawski said was a silver lining for the agency's embrace of a new culture keen on learning from mistakes.
"Hey, you know what? We made a mistake," Poplawski said. "We're going to reset, learn from it and move forward."
In the aftermath, NCDIT leaders spoke to the entire department and to other agency CIOs about the process in monthly meetings. The discussions helped shift the "bad connotation" of the word "failure," Poplawski said.
Teams such as the state's digital services office were encouraged to showcase their mistakes at annual technology events, and to highlight what they learned from them. To mitigate unsuccessful projects and further change the culture, Poplawski and his fellow deputies partnered with software companies, like Red Hat, that could help expedite larger IT projects. The partnerships helped the agency get "quick wins" on projects on which it previously struggled to make progress.
"A lot of it is about continued messaging and giving the opportunity to see what's possible," Poplawski told StateScoop after his panel. "Having a partner that's been there and done that, either internally or externally, can help build quick wins and gain momentum."
Shifting the state's culture has also benefited municipalities that rely on resources from NCDIT, especially in defending against increasingly frequent ransomware attacks. Sending more state engineers to conferences, workshops and local events, Poplawski said, has helped spread the word about state funding and partners that would otherwise not be used.
"[Municipalities] obviously don't have the budget that they can take advantage of contracts or knowledge of entities that we work with like the national guard, [Department of Homeland Security] and everything," he said.
Editor's Note: Changes to this story were made after publication for clarity.