NJ Transit tests crowdsourcing feature to reduce rail and bus congestion
The transit agency's mobile app now asks passengers to grade how crowded they think their trains or buses are as a way to reduce potential exposure to COVID-19.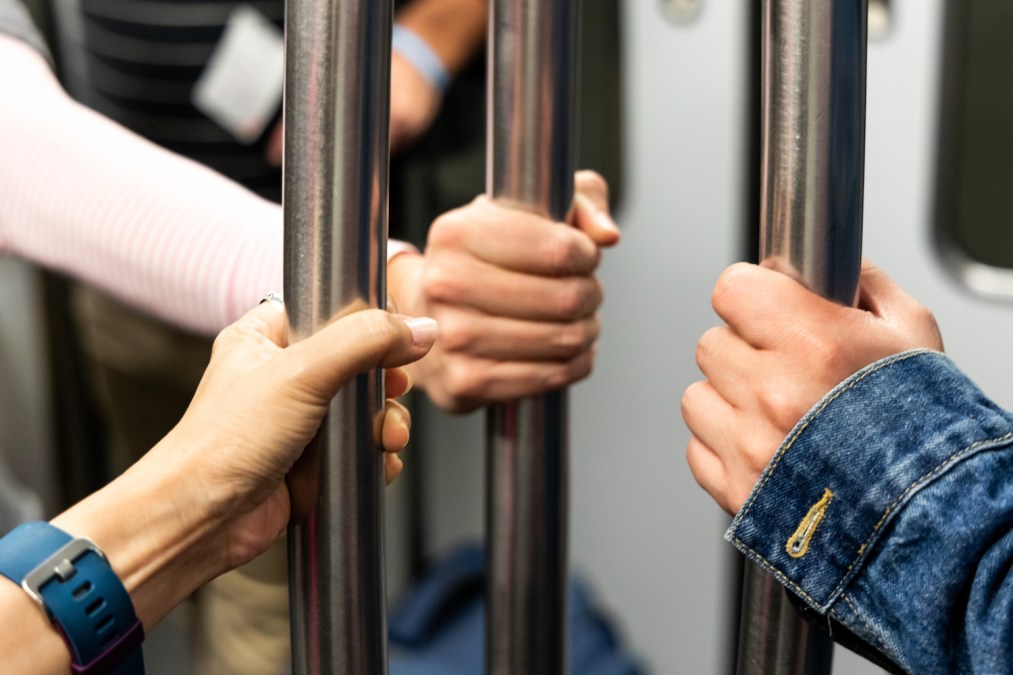 Riders of New Jersey Transit, the country's third-largest public transit system, will now able to tell how crowded an incoming bus or train is before it arrives, with a new tool that was added to the agency's mobile app on Monday.
The new feature is designed to help riders avoid waiting for overcrowded vehicles, potentially reducing the spread of COVID-19 in the process. For now, NJ Transit rail riders who download the agency's travel app can voluntarily share how crowded they think their train is — light, medium or heavy ridership — through a crowdsourcing option on the app, though officials say that will eventually be phased out in favor of using handheld ticket validation devices to update the crowd level. The ridership level on buses will also be automatically updated, officials said, and riders will see a green, yellow or red indicator on their app signaling much space each given bus or train has.
"The investments we have been making in technology over the past two years are showing tangible improvements to the customer experience," William Viqueira, NJ Transit's chief financial officer, said in a press release. "By leveraging those investments, we are putting more information into the hands of our customers and empowering them to make informed decisions on their travel plans."
NJ Transit declined requests to make its technology officials available for an interview.
The innovation is one of several that the transit agency, which boasts a statewide rail network and a fleet of 3,052 buses, has tried this year to help passengers avoid exposure to the coronavirus. A pilot project announced in June enlisted Rutgers University researchers in scanning the interior of buses to determine the best place for transit officials to place virus-killing UV lights.