NJ Transit may equip buses with UV lights to fight virus spread
Rutgers University researchers will help the state transportation agency identify the optimal location to install coronavirus-killing lights inside its buses.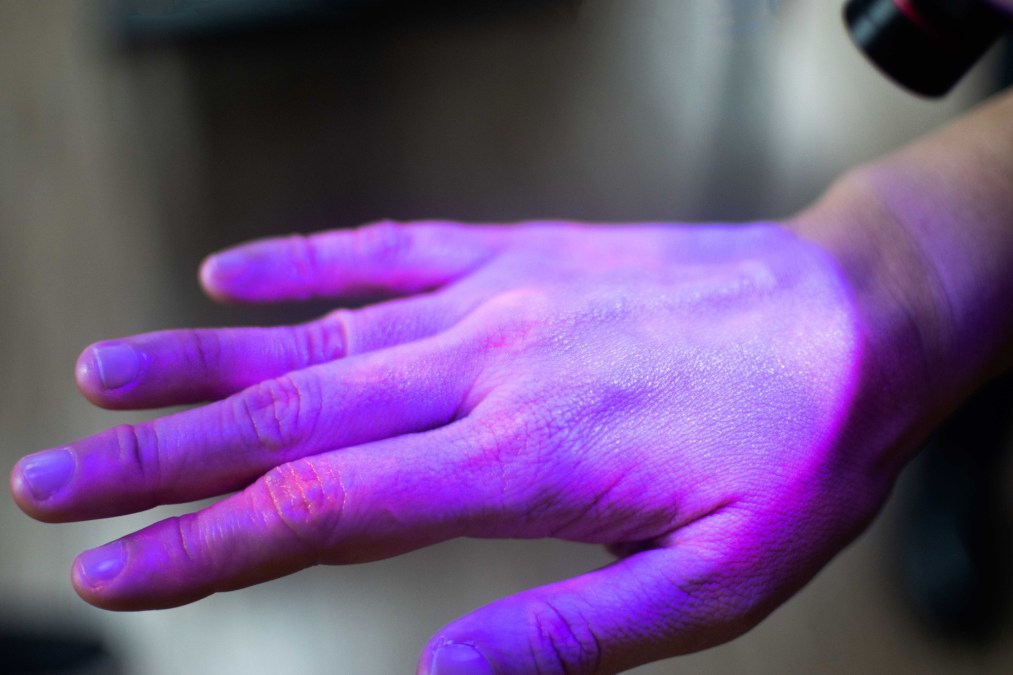 New Jersey Transit announced Monday it will begin studying whether digitally mapping the interior of its buses to place virus-killing lights could help reduce the spread of COVID-19.
Through a study taking place over the next several months at Rutgers University's Center for Advanced Infrastructure and Transportation, or CAIT, the state transportation agency will seek to discover whether strategically placed short-wavelength ultraviolet lights, also known as UVC lights, can disinfect parts of buses that may harbor coronavirus. By digitally mapping the interior of different buses, researchers will try to find the optimal location for UVC lights and develop a plan to scale installation of virus-killing lights throughout the entire 3,052 bus fleet.
Patrick Szary, an associate director at CAIT who's leading the study, told StateScoop that his team began by scanning the interior of a bus.
"We went in with a LIDAR scanner and scanned the interior of the bus, and then developing a model and running simulations to determine the best locations for using UV light sources," Szary wrote in an email. "We're trying to separate fact from fiction here. There's a lot of excitement about addressing COVID-19, and you want to do it right."
The entire study will cost $125,000, which could be eligible for federal funding through the Coronavirus Aid, Relief, and Economic Security Act, or CARES Act, which was created to assist states and families dealing with economic fallout caused by the pandemic. Along with making small business loans and stimulus checks available to families, the act reimburses states for purchasing supplies related to reducing the spread of COVID-19.
Szary told NorthJersey.com he'll be teaming up with the Rutgers' Environmental and Occupational Health Sciences Institute. He also pointed out that disinfecting a bus and disinfecting a hospital room present entirely different challenges.
But if New Jersey's buses are eventually outfitted with UV lights, they won't be turned on when people are riding. The agency already cleans surfaces like handholds, arm rests, seating areas and restrooms every 24 hours due to COVID-19 concerns, so the installation of UV lights would likely be an additional overnight precaution. Across the Hudson River, New York City's Metropolitan Transit Authority has already invested $1 million in UVC lights to clean its subways.