NGA publishes broadband guide amid connectivity crisis
A new report from the National Governors Association gives states recommendations on how they can close their digital divides as the pandemic drags on.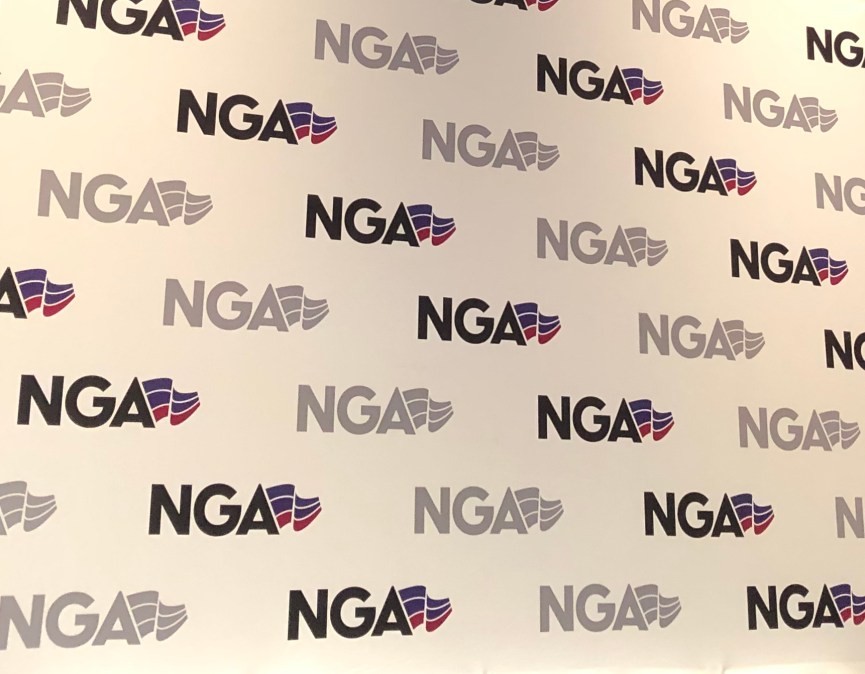 To meet an urgent need for broadband connectivity by the end of the pandemic, states need to balance short-term fixes, existing infrastructure and partnerships with long-term investment, the National Governors Association said.
In a report published Friday, the NGA released a list of strategies that governors can use to increase broadband access among underserved communities, such as partnering with local and federal agencies, electrical utilities or local organizations to provide rapid connectivity in the form of Wi-Fi hotspots. The pandemic has forced millions of people to rely on at-home internet connections for work, schooling and healthcare, leapfrogging the digital divide to the top of governors' priorities in the coming year.
"The COVID-19 pandemic has underscored the reality that many aspects of modern-day life, including commerce, health care, education and social activity, are dependent on connectivity," the report reads.
The report's authors cited broadband procurement and funding programs from several states to serve as inspiration for other states, including a program in South Carolina that encouraged the state's education department to procure hotspots for 100,000 households, and a Maryland task force made up of government officials internet service providers
The report also recommends that governors take action to improve any broadband coverage maps that they rely on to disburse state funds, rather than use the flawed data provided by the Federal Communications Commission, which is believed to vastly underestimate the number of households that lack broadband access.
Dozens of telecoms have committed to reducing costs and increasing speeds to make emergency broadband options more affordable this year via the FCC's Keep Americans Connected pledge, but many researchers say the digital divide has only been exacerbated this year, especially in states that lacked any emergency broadband funding. About 20 states run dedicated broadband offices, according to the NGA, while the majority of states structure their broadband deployment around working groups and task forces.
"The challenges with lack of access to broadband predated the pandemic, and they will continue after the pandemic. It's a challenge, a significant investment in infrastructure, that requires both time and funding," Anna Read, a Pew Charitable Trusts researcher, told StateScoop this week.
Friday's NGA report also serves as a background guide for state agencies that have little institutional knowledge of how broadband access works at a technical level. The report details how broadband is delivered to homes — via in-ground infrastructure like fiber or phone lines, or wireless options like satellite and Wi-Fi hotspots — and how to define industry concepts, like middle-mile, last-mile and spectrum.
Specific use cases are also outlined in the report, including how each state is spending their share of the CARES Act funding to supply broadband, alongside a list of potential hurdles that they could face in doing so.
"State broadband expansion also faces financial challenges that may bar potential internet providers access to the market and reduce competition," the report reads. "In rural areas, low population densities may make new investment uneconomic for traditional providers. In low income urban areas, there may be a lack of incentive for new entrants to compete, resulting in monopolies or duopolies that keep prices high."