Newark, New Jersey, technology chief Steve Emanuel to step down
After 18 months heading Newark's IT, the former statewide CIO will take a consulting position with CGI to assist state and local government agencies in New Jersey.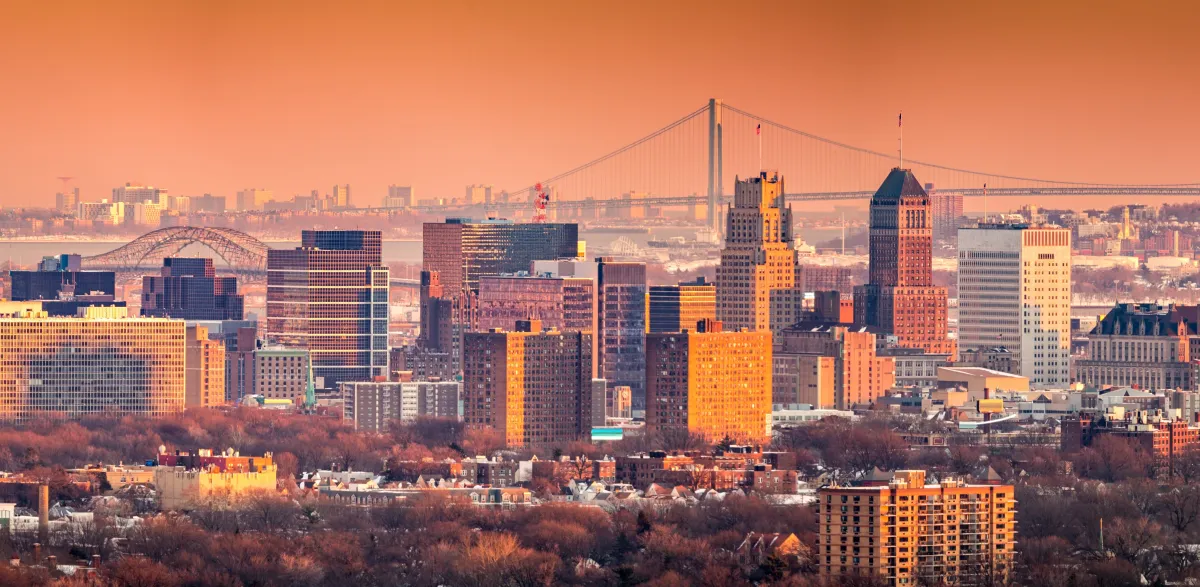 Steve Emanuel, the former New Jersey chief information officer who currently serves as chief information and technology officer of Newark, New Jersey, will step down on July 17 to take a private consulting role assisting New Jersey's state and local government agencies.
In an interview Tuesday, Emanuel told StateScoop that his time leading Newark's information technology agency, which began February 2019, was marked by citywide improvements in cybersecurity and collaboration. But an offer to serve as the director of consultation for state and local government in New Jersey for the technology consulting firm CGI "came out of the blue," he said, providing a new opportunity to focus on three of his favorite things: innovative technology projects, IT modernization and assisting New Jersey's government.
"The draw to it is more that I'm going to be doing a lot of innovation, a lot of project management," said Emanuel, a native of nearby Teaneck. "It was the attraction of doing innovative projects that are on a large scale and that's one of the things I think I do very well."
In particular, CGI's web-based financial management solution, he said, is a return to work he began in 2013 advocating nationally for the use of cloud technologies in government, while serving as statewide CIO. The recent surges in unemployment claims and demand for remote-working capabilities during the pandemic have reinforced among many technology leaders the pressing need for scalable technologies in government.
"I know a lot of entities, including the state, are still utilizing a lot of huge mainframes with outdated software. You saw the governor's plea for COBOL programmers," Emanuel said. "There are a lot of entities that are looking for modernized platforms and moving to the cloud and I think one of the things that drew CGI to me was when I was at the state of New Jersey I was very heavily invested in developing the overarching strategy for cloud adoption by government."
During his year-and-a-half in Newark, Emanuel said his crowning achievement was helping the city improve its cybersecurity posture. Newark suffered a ransomware attack in 2017, but he said the city now has a dedicated IT security official who is hardening systems and leaning on regional organizations like the New Jersey Cybersecurity and Communications Integration Cell and the Department of Homeland Security.
"I came in and realized security wasn't as highly focused, so that became one of my crucial focuses in the very first four to five months, looking at security strategies, policies, practices, solutions," Emanuel said. "And one of the first things I was able to convince my business administrator was I needed to create a role for someone to focus 100% on information security."
Collaborating with outside organizations proved fruitful not only for cybersecurity, but for building city's overall technology strategy, he said, noting useful relationships built through groups like the National Association of Telecommunications Officers and Advisors, the National Association of State Procurement Officials and the National Association of Counties.
"We're all in the same kind of boat, we're all limited in resources, we're all limited in funding, so the best way to do that is to find what others have done successfully and implement those services and solutions that benefit the users and the community," he said.
An interest in helping government runs through Emanuel's career; in addition to his roles in city and state government, he also spent four years as the CIO of Montgomery County, Maryland, and worked with government agencies during a yearlong stint at Alliant Technologies.
"I have always had a soft spot for my government colleagues," he said. "I'm here as a consummate supporter of government entities and especially my poor and overworked CIO and IT leader colleagues, because I know what it feels like to have really good successes and I know that it feels even better when you help make somebody else successful. That's one of the reasons I'm a very strong collaborator and a believer in strong collaboration between organizations."