Code for America building free tax e-filing system for New York, other states
The civic tech nonprofit Code for America is developing a free e-filing tool that's to be used first by New York, Arizona, California and Massachusetts.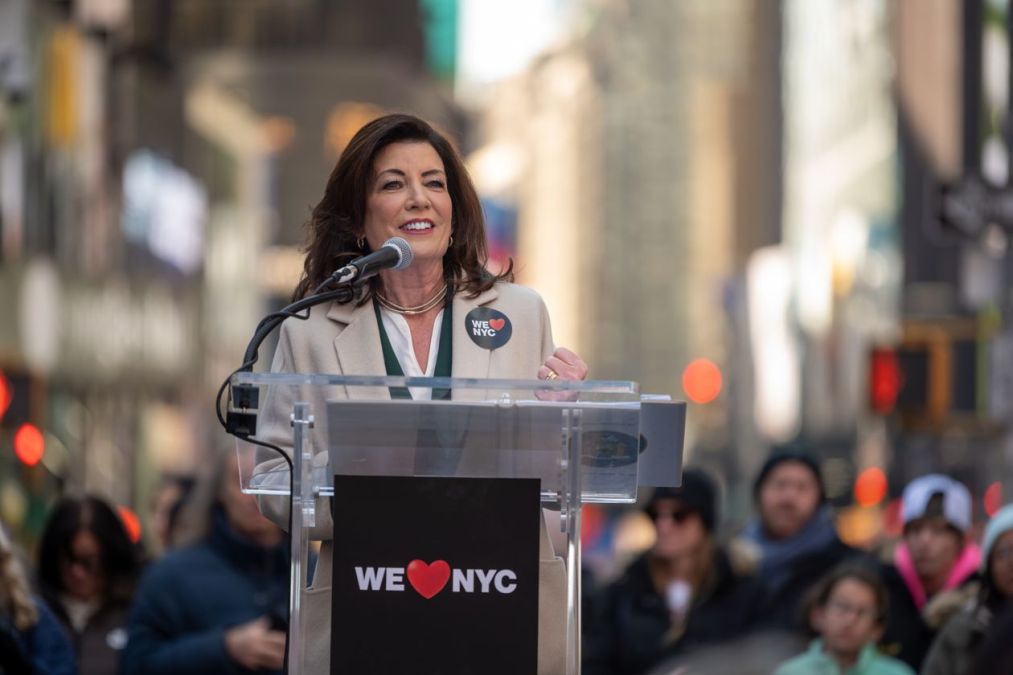 Eligible New Yorkers will soon be able to electronically file their taxes for free.
Gov. Kathy Hochul announced Friday that the New York Department of Taxation and Finance is partnering with the civic tech nonprofit Code for America on a direct filing tool. The partnership is part of a limited pilot with several other states — including Arizona, California and Massachusetts — to integrate e-filing tools with the IRS' federal tax-filing system.
Beginning in 2024, the first-of-its-kind tool aims to make tax filing easier and more equitable for low-income families by expanding access to digital filing options and tax refunds.
"New York is taking a major step toward modernizing our tax system and making it even easier for New Yorkers to access their tax benefits," Hochul said. "No one should have to navigate complex processes or pay out of their own pocket to file their taxes, and starting next year, we're equipping New Yorkers with a new, innovative, free tool to give taxpayers more choices to file."
Code for America, a group known for working with governments to build accessible digital tools and services, is tasked with building New York's new filing software. Eligible New Yorkers can then jointly e-file their state and federal tax returns without the use of tax preparers, free of charge.
New York's partnership with the nonprofit builds on Hochul's 2023 State of the State commitment to improve access to essential government services and modernize the state's digital infrastructure.
"IRS Direct File has the power to transform access to the tax system, making filing simpler and more equitable for taxpayers," Code for America CEO Amanda Renteria said in a press release. "This tool will ensure that eligible residents of the Empire State can access the billions of dollars in state tax benefits they are due."
Code for America plans to prepare most state returns using filers' federal data. The group reports that most taxpayers will only have to answer a few questions to complete their New York tax return. After filing federal returns, eligible taxpayers can share their federal return information with a third-party state filing software using direct file.
The Department of Taxation and Finance said it will also work with Code for America to develop the state e-filing tool's scope, software and capabilities, ensuring the software is consistent with the formats and technology used by the IRS.
"The lessons we learn from this pilot will help ensure that Direct File, when fully implemented, will meet the needs of New York taxpayers," Acting Commissioner of the New York State Department of Taxation and Finance Amanda Hiller said in a press release. "This really is the future of tax administration, with government providing a convenient, reliable and free tax return filing service."