New Mexico's erratic purchasing has 'almost no oversight'
A new report says the state's inability to track or standardize its purchases is costing New Mexico millions.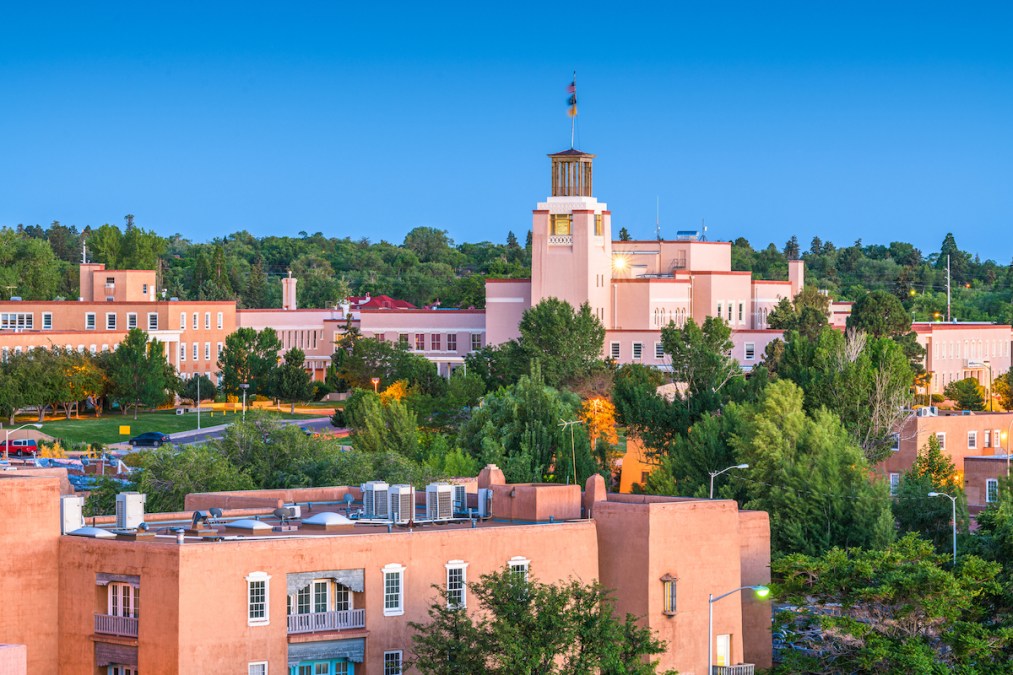 New Mexico's government lacks both the technology and governance structures to adequately track and regulate spending, according to a new report from the state's Legislative Finance Committee. The committee's members told their fellow lawmakers Thursday the result has been frequent overpayment for $1.8 billion in goods and consulting services, sometimes to former government workers.
Analysts say the New Mexico Department of Information Technology provides agencies with no standards nor guidance on purchasing hardware, which has led agencies to unnecessarily purchase products — such as high-end vehicles and computers — at sporadic intervals, thereby missing out on potential cost-savings like those enjoyed by states employing bulk-purchasing agreements.
New Mexico relies heavily on statewide price agreements for various products and services — from aircraft inspection to water treatment chemicals. For technology purchasing, New Mexico uses an agreement facilitated by the National Association of State Procurement Officials called ValuePoint to buy products from Dell.
While these types of agreements are sometimes touted as a way for agencies to gain discounts and avoid red tape, the committee's analysts say the agreements have enabled a common practice of ad-hoc purchasing with "almost no oversight" that is costing the state dearly.
Keeping vendors accountable can also be difficult under the statewide price agreements because services are simply ordered like items off a menu and the details of the work can sometimes go undocumented, the report says. To improve oversight, the Legislative Finance Committee's analysts recommended the legislature require that services purchased exceeding certain dollar amounts come with separate contracts stipulating what is required of the vendors.
To correct the state's irregular spending habits on technology, the committee recommended the state's technology department develop standards for computer equipment purchases and uniform guidelines that establish when agencies should be refreshing their hardware.
Many state technology offices guide their agencies to follow a four-year refresh cycle, which is in line with federal practices that typically recommend some percentage of IT equipment be replaced every four or five years. The New Mexico report highlights two states — Alabama and Indiana — as examples of where rolling four-year refresh cycles for all state IT purchasing are the norm.
When state technology offices don't set standards, it's often because they don't have legal authority to do so. But a staffer from the New Mexico's Legislative Finance Committee told StateScoop that New Mexico's technology department, which is headed by Chief Information Officer Vincent Martinez, is statutorily responsible for providing such standards for hardware procurement, and that even if it wasn't, there's no law that can prevent an office from providing recommendations. Martinez did not respond to a request for comment.
Beyond the state's IT agency, the New Mexico analysts also found the State Purchasing Division lacks the software needed to monitor the erratic spending. New Mexico uses software from the Oracle-owned PeopleSoft to manage its human resources functions, but hasn't invested in the modules that would allow procurement data to be collected and analyzed. Without those modules, the committee staffer said, the data must be collected manually, which is time-consuming and less reliable. But, the staffer said, the division has requested a budget allocation from the legislature, and that similar past purchases have cost between $1 million and $2 million.
The committee's report also highlighted "inappropriate" service contracts in the state's use of contracted staff, including "agencies contracting with former employees and paying them considerably more money to serve a similar role, frequent use of temporary employment services for years to overcome staffing shortages, agencies using price agreements in lieu of putting out high-dollar consultancy work out to bid [and] contractors paid excessive hourly rates."
Beyond policy changes, New Mexico is also considering the use of distributed ledger technology as a self-propagating means to update purchasing information across the state enterprise without needing to manage a central repository.
"Blockchain," the report says, "is a technology that could benefit procurement systems soon."