State CIOs' 2021 priorities reflect needs of the pandemic
Cybersecurity leads for the eighth consecutive year, while digital government, broadband and workforce issues also ranked highly as the health crisis continues.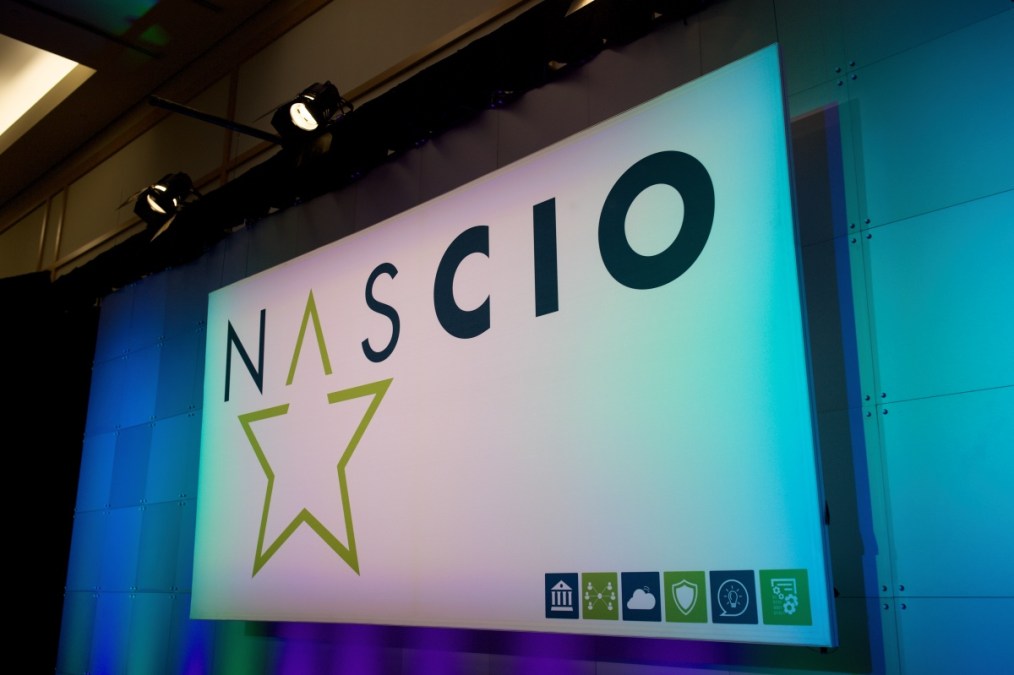 The ongoing COVID-19 health crisis that upended 2020 weighed heavily on the agendas that state chief information officers will pursue in 2021, according to the list of priorities released Wednesday by the National Association of State Chief Information Officers. While cybersecurity again leads the annual top-ten list for the eighth consecutive year, the remaining nine slots reflect a shakeup necessitated by the health crisis, NASCIO leaders said.
Digital government and cloud services again ranked second and third on the list, while broadband came in fourth, shooting up five places compared to last year's edition.
"The COVID-19 pandemic has highlighted the importance of cybersecurity, digital government services and broadband access, among other topics," New Hampshire CIO Denis Goulet, the group's president, said in a press release.
Workforces returned to the list for the first time since 2016, landing in the No. 9 slot, as CIOs head into next year figuring out how to manage employees who are increasingly remote, but whose roles are also more complex as job classifications and business management roles evolve.
"I definitely think that some expanded remote work is here to stay and states have really adapted to that," said Meredith Ward, NASCIO's director of policy and research. "Broadband is higher this year, as well. The pandemic really highlighted the need for broadband access in several places throughout our country and CIOs are definitely on top of that."
Other entries in the list also reflect the pandemic's impact on state technology policies. At No. 5 is budget, cost control and fiscal management, reflecting state coffers largely depleted following coronavirus-related shutdowns sapping tax revenues and the federal government's ongoing failure to pass any sort of relief bill following the last package in March, despite the many pleas by NASCIO and other groups of state- and local-government leaders.
Consolidation and optimization, which once topped the priorities list when NASCIO started compiling it, dropped to No. 7, which NASCIO Executive Director Doug Robinson attributed to state IT organizations' maturity.
"They've already consolidated their infrastructure, perhaps their operations and applications and data centers and so they're in the stability mode for consolidation and optimization," he told StateScoop.
But Robinson said he was surprised that legacy modernization dropped off the list, after being ranked seventh in the 2020 edition of the list, especially after the massive layoffs in the early days of the pandemic strained the mainframes that manage many states' unemployment benefits systems to the breaking point.
"Another challenge that was clearly exposed [was] the fragility of the legacy environment and a lack of scalability from the states," he said. "I made an assumption that legacy would be on the list."
It just missed making the list, finishing in 11th place, he said. The State CIO Top 10 Priorities list and accompanying list of 10 technologies, applications and tools are voted on annually by NASCIO's members via an online portal.
"It's highly secure and I will attest to the integrity of the voting process," Robinson said.
NASCIO's 2021 Strategies, Policy Issues and Management Processes:
Cybersecurity and risk management
Digital government/digital services
Cloud services
Broadband/wireless connectivity
Budget, cost control, fiscal management
Data management and analytics
Consolidation/optimization
Identity and access management
Workforce
Customer relationship management
NASCIO's 2021 Technologies, Applications and Tools:
Cloud solutions
Legacy application modernization/renovation
Identity and access management
Artificial intelligence/robotic process automation
Security enhancement tools
Data analytics
Remote work
Enterprise resource planning
Collaboration technologies
Customer service
Colin Wood contributed reporting.