Musk's changes create Twitter blues for government agencies
Twitter has been an essential tool for government agencies getting urgent information to the public. Elon Musk's takeover could change that.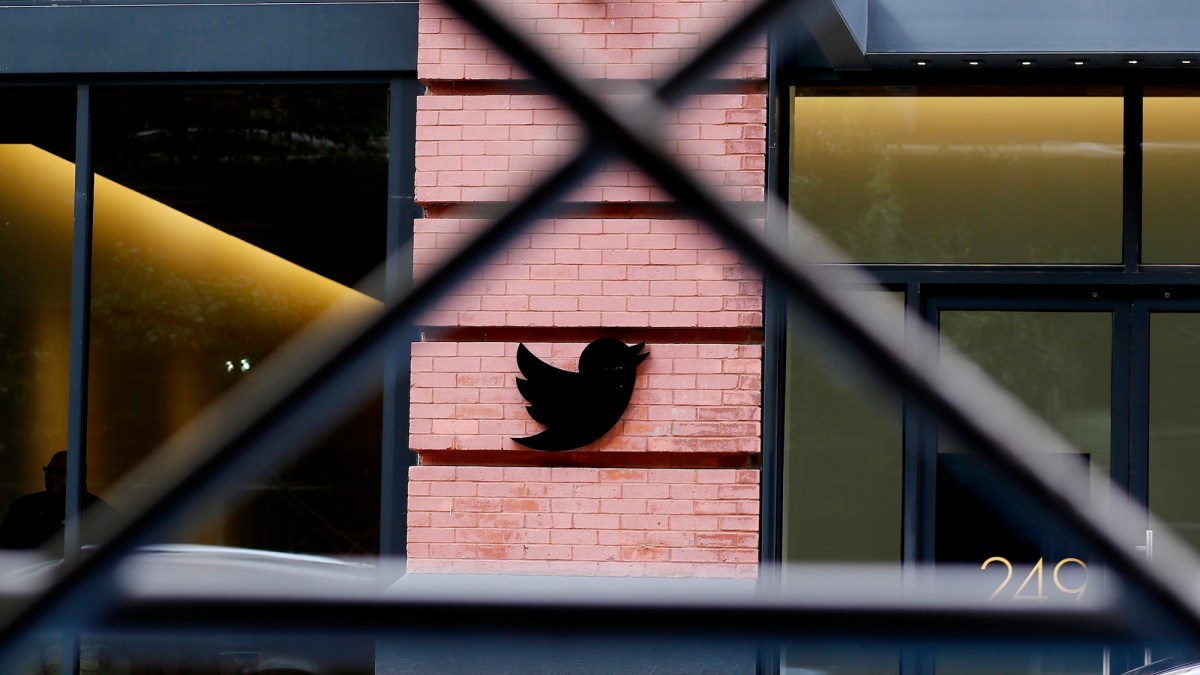 The upheaval at Twitter since its takeover last month by Elon Musk has already included thousands of layoffs, cheers and scorns from political actors and on-the-fly changes to the social network's products. In particular, Musk has made repeated tweaks to the "Verified" status some users enjoy, as well as the "Twitter Blue" premium platform.
One of Musk's biggest changes to Twitter Blue dropped the requirement that users validate their identities, meaning that for $7.99 a month, online troublemakers could open accounts posing as influential figures — often Musk himself — including one of those blue checkmarks that, until recently, conferred authenticity. There have also been many accounts parodying major corporations, like Lockheed Martin and Eli Lilly, both of which saw their stock prices dive after fallacious tweets. The pretender accounts have mostly been suspended, while new Twitter Blue subscriptions are on hold, Musk has said.
But it's not just celebrities and brands that could see their Twitter presences upended in the wake of Musk's $44 billion leveraged buyout. Government agencies that use the platform as a channel to disseminate urgent and vital information to their constituents are worried, too.
"My clients in the public sector are losing trust in Twitter's platform, they're concerned they will be impersonated and are actively looking for other platforms to release their urgent info," Rachel Tobac, chief executive of SocialProof Security, told StateScoop.
Tobac's firm specializes in preventing social-engineering schemes that attempt to use Twitter and other social platforms.
Since its emergence in the late 2000s, Twitter has become a standard component in state and local governments' messaging toolboxes, particularly for agencies that need to get information out as quickly as possible. By 2010, 81% of states were using Twitter regularly, according to a survey published that year by the National Association of State Chief Information Officers. Since then, its use by the public sector has only grown, from traffic and weather alerts to statewide accounts making cheeky jokes.
Text-forward
One of the reasons government agencies latched onto and have remained on Twitter is because it's more linear and text-heavy than other social networks, like Instagram and Facebook, that prioritize visual media, Tobac said.
"Public sector announcements have to happen where the people are and where they'll get reported on," she wrote in a direct message. "Right now, that's Twitter. The text-forward nature of Twitter allows the quick dissemination of emergency alerts, something that is less possible on other social media platforms."
Government accounts were among the first groups of users that received checkmarks when Twitter first rolled out verification, which initially was also made available to elected officials, celebrities, major corporations and employees of media organizations. The feature was created to let all users know that the checkmark-bearing accounts actually were the people and companies in the profile names.
That detail was pointed out last week in a thread posted the Washington Emergency Management Division after Musk's Twitter introduced, rescinded and then reintroduced a second checkmark connoting "Official" status. The agency also noted other ways to confirm its online identity, like its account being linked to its official website on the .gov domain and the fact that government agencies tend to follow each other.
Reminding Twitter users of an account's authorship has also become crucial to the fight against election-related misinformation and disinformation. For the last two cycles, the National Association of Secretaries of State has promoted a "#TrustedInfo" campaign, urging voters to seek out information about polling places and election results only from authentic sources.
'We existed and thrived before'
If Twitter under Musk can't stabilize itself — or if his policies drive away users — the site will lose its place as a source of government information, Tobac told StateScoop. Alternative platforms that've emerged since Musk's takeover, like Mastodon, aren't big enough to be viable replacements, she said.
"Twitter is the only text-forward site where the masses are," Tobac said.
The Washington Emergency Management Division will not be devastated if Twitter goes belly-up. The agency — along with the rest of civilization — survived well before the company's 2006 founding as a niche microblogging site.
Among the division's other messaging tools is the wireless emergency alert system that sends messages directly to residents' mobile devices and has a far greater reach than any social-media network.
"We existed and thrived before Twitter," said Karina Shagren, spokesperson for the Washington Military Department, the division's parent agency. "We certainly value this tool. We find a lot of value in using it, but we go day by day."