AWS awards 18 state and local agencies for tech achievements
AWS recognized 18 of its state and local agency customers for their work using technology to improve outcomes for residents.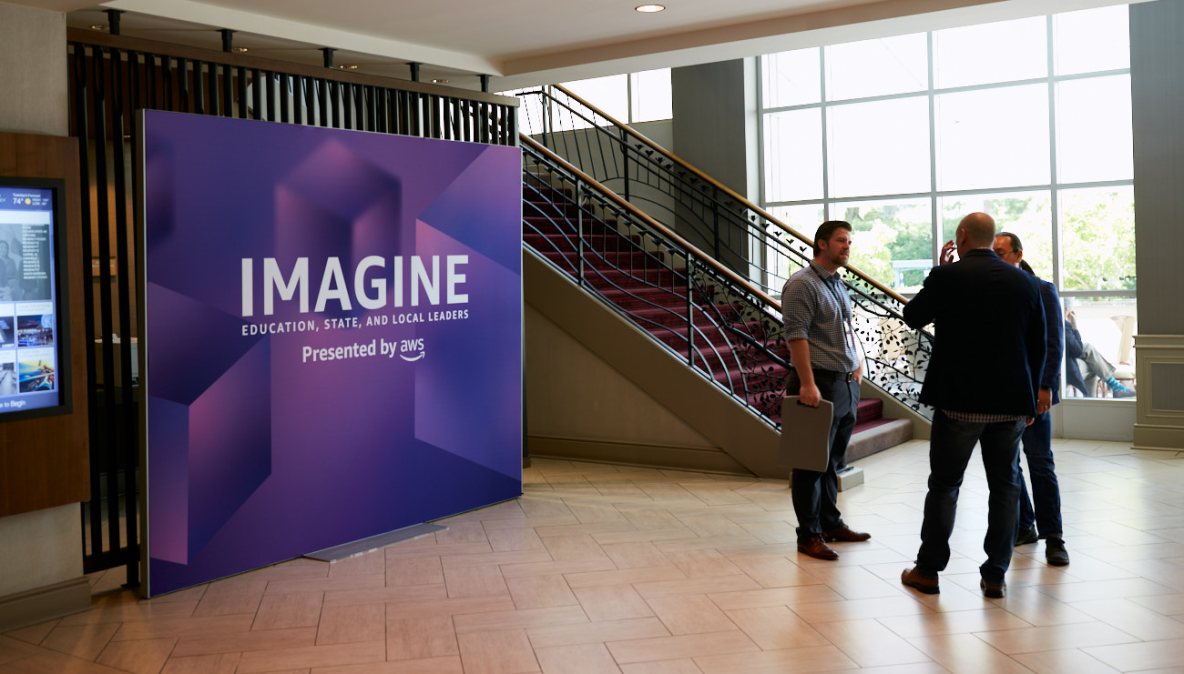 Amazon Web Services on Tuesday recognized 18 state and local IT agencies for their commitment to "modernizing, improving, and innovating government to the benefit of millions of Americans."
The cloud provider awarded agencies from across the U.S. at an event in Sacramento, California, after reviewing more than 7,500 of its government customers. An AWS spokesperson told StateScoop the inaugural SLG Champions award winners were carefully selected for the positive impact they've had in using cloud technology to boost transparency and efficiency while improving outcomes for residents.
Among the winners is the Los Angeles Public Defender's office, which AWS recognized for its use of automation in pursuit of a more efficient and fair criminal justice system. On top of work consolidating dozens of old systems into a single client case management system, the office replaced a manual process of receiving documents from 99 arresting law enforcement agencies with an artificial intelligence platform that's helping to scale up a digital filing system.
The office's chief information officer, Mohammed Al Rawi, told StateScoop the system proactively alerts public defenders about incidents like probation violations.
"This is way beyond. This is keeping families together," he said. "This is avoiding people from falling into the criminal legal system, falling into homelessness and unemployment."
The winners:
State:
Arkansas Administrative Office of the Courts
Commonwealth of Massachusetts – Executive Office of Technology Services and Security (EOTSS)
Georgia Data Analytics Center
Michigan Health Information Network (MiHIN)
North Carolina Department of Health and Human Services
State of Arizona Homeland Security
State of Kansas, Department for Children and Families
State of Minnesota Department of Health
State of Texas | Texas Workforce Commission
Washington Technologies (WaTech)
Local:
City of Chattanooga – Tennessee
City of Fishers – Indiana
County of Greene – Ohio
Douglas Omaha Technology Commission – Nebraska
Lee County Tax Collector – Florida
New York City Metropolitan Transportation Authority – New York
North Central Texas Emergency Communications District – Texas
Public Defender Office of Los Angeles County – California
Keely Quinlan contributed reporting.