Mayors urged to pounce on federal broadband grants
"You can get screwed if you don't act fast," an executive of a company that builds software for ISPs told the U.S. Conference of Mayors.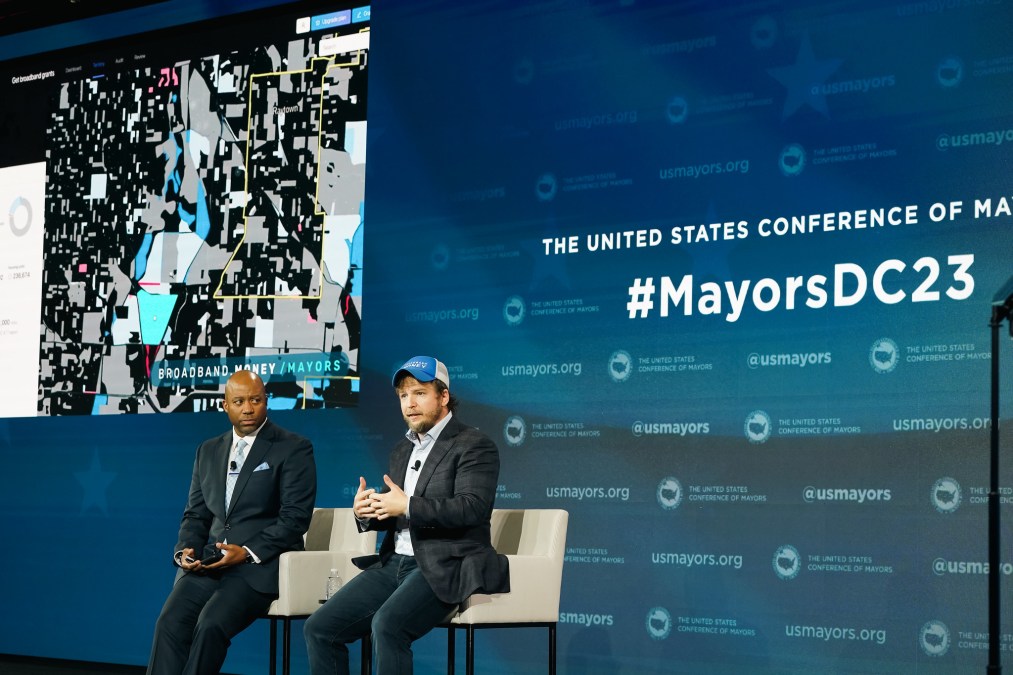 Cities are at risk of losing out on major high-speed internet infrastructure grants if they fail to engage in broadband accessibility issues, attendees at a U.S. Conference of Mayors meeting heard Wednesday.
"Mayors, you can get screwed if you don't act fast and you don't act now," said Scott Woods, vice president of community engagement and strategic partnerships at Ready, a company that develops software used by internet service providers.
The National Telecommunications and Information Administration recently wrapped up preliminary grants from its $45 billion "Internet for All" program to all 50 states and six territories. These planning grants are the beginning of a process that could "change everything for your constituents," Woods said at the event in downtown Washington.
"We know that winners will get abundant resources for broadband and digital equity, while losers will remain unserved and left behind," Woods said. "There's an increasing worry about how cities may be left out of this historic funding process."
To avoid missing out, Woods advised mayors to develop a data-driven and community-based approach to win funding. He said mayors should look at a website, broadband.money, which his company developed to help local governments find statistics about broadband and develop their grant applications.
Just a small handful of mayors — out of hundreds eating lunch in a packed ballroom — indicated that they've submitted challenges to the Federal Communications Commission's new broadband map, which is to inform the NTIA's distribution of broadband grants.
"That deadline has passed, it was Friday the 13th," said Jase Wilson, Ready's founder. "The good news is that you're going to be able to go forward with the knowledge that you need to be at the table."
Wilson and Woods told mayors to meet with their state broadband offices to discuss their priorities — another step that few in the audience indicated they had done.
"The call to action is clear: let's get activated, let's get motivated," Woods said. "Please take part so that your communities, your constituents, your homes, your residents, your businesses aren't left out of this historic federal funding for broadband and digital equity."