Maryland's secret weapon for better IT: basic communication
The state's top technology official says basic verbal communication paired with critical thinking can save state governments time and money.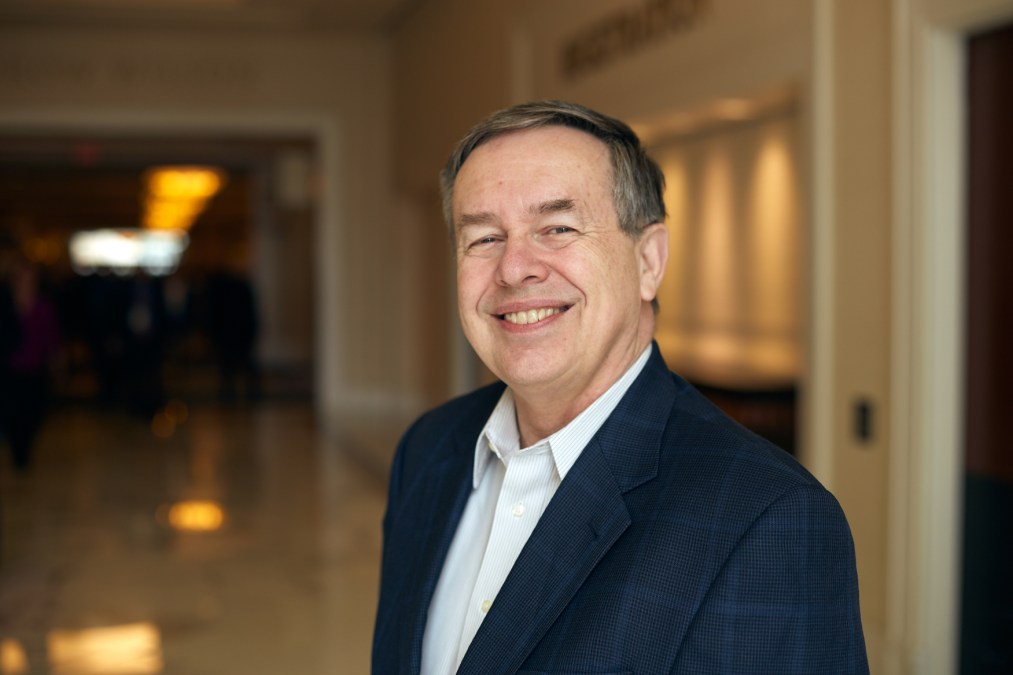 Inside state governments, and during the pandemic especially, there's a tendency for agencies that urgently need technical solutions to approach the central IT department with a predetermined idea of how their particular problems should be solved. But over the past 18 months, Maryland Technology Secretary Michael Leahy told StateScoop, he's implemented a new policy on these interagency interactions that is leading to more-effective solutions, lower project costs and happier customers.
Rather than automatically delivering the technologies requested by other agencies, Leahy is asking them to explain their problems "in plain English," which he said can be challenging, but is helping him to build trust and deliver results.
"I know we all grew up learning the lesson that we shouldn't bring people a problem unless we have a solution, but I want to break that down," Leahy said. "So, bring me a problem, in English, explain to me what it is you're hoping to accomplish, in English, what work forms are involved, what data you need, what data you have and then we will help you."
The approach allows his team to identify whether the state has already developed a similar solution that it could repurpose. But perhaps more importantly, he said, it avoids overly technical conversation, instead allowing the Maryland Department of Information Technology and its customer agencies to push their relationships in a more constructive direction.
"If you're speaking to people in plain English, we very quickly run into that psychological trick that I can repeat back using my own words what someone told me and they understand it to align with what they told me," he said. "The further conversation gets much easier."
Giving up the 'black box'
Leahy said his the policy isn't always successful and that some agencies don't want to give up the "black box" vendor solutions they've found, but that it's also been highly effective in some cases.
When Maryland's Department of Commerce began receiving an influx of small business loan and grant applications during the pandemic, he said, it quickly ran into a manpower shortage that was exacerbated by the new remote-work environment. Leahy said the department presented its "black box" solution, which was estimated to cost several million dollars and would take between 90 and 120 days to implement. But Leahy said his deputy, Lance Shine, applied the new policy instead.
"As it turned out, we already had the black box to do 90% of it and the rest of it was a function of making sure we incorporated their workflows and their forms into the processes we already had in place," Leahy said. "From the time they started to the time we had a solution up and running, at no cost to them, was about 8 hours. And they had no problem processing all the applications that came in, in real time, and did thousands of them rather than tens of them a day."
He said the Department of Information Technology applied the same technique when the state needed to build the back end for its COVID-19 contact tracing platform. Cobbling together software from Salesforce, Twilio and Mulesoft over six weeks didn't produce a perfect solution, he said, but it allowed the state to quickly begin calling people who'd tested positive and finding out who they might have infected.
Avoiding 'overly prescriptive specifications'
Connecticut Chief Information Officer Mark Raymond told StateScoop last year that he'd developed a similar approach to interagency communication, encouraging his customer agencies to briefly explain their problems, not the solutions they imagined would work. The move followed guidance from a 2018 National Association of State Chief Information Officers report that recommended states avoid "overly prescriptive specifications" in their procurement documents.
Talking through a problem and remaining open to what the best solution might be may sound like an obvious approach to problem-solving, but many state agencies continue to build on their technical debt, ignore auditors' recommendations to reengineer their business processes and award multimillion-dollar contracts before considering cheaper alternatives. The worst-case outcomes of these oversights are decades-long projects that sap states' resources and are never completely finished.
Leahy said there are a few reasons IT projects fail, but the main one is that agencies often insist upon cramming data that isn't pertinent to the problem they're trying to solve into one of the many generic "black box" solutions available. The answer for technology officials, he said, is to build trust with the subject matter experts throughout government, recognize their expertise and gain an understanding of their businesses, but convince them to cede control of the technical side of the project.
"This entire concept is that technology is not merely a back-office practice anymore, " Leahy said. "The faster technology changes, the more important it is, so the people with subject matter expertise need to have an ability to rely on the technologists. And the technologists, rather than thinking about how whizz-bang-cool things are, need to concentrate more on their focus on people and to make it work seamlessly for the citizens or their particular customers."