Maine Gov. Mills names head of new $150M broadband office
Andrew Butcher, director of the Maine Broadband Coalition, would lead an office to improve broadband in Maine, one of the most poorly connected states.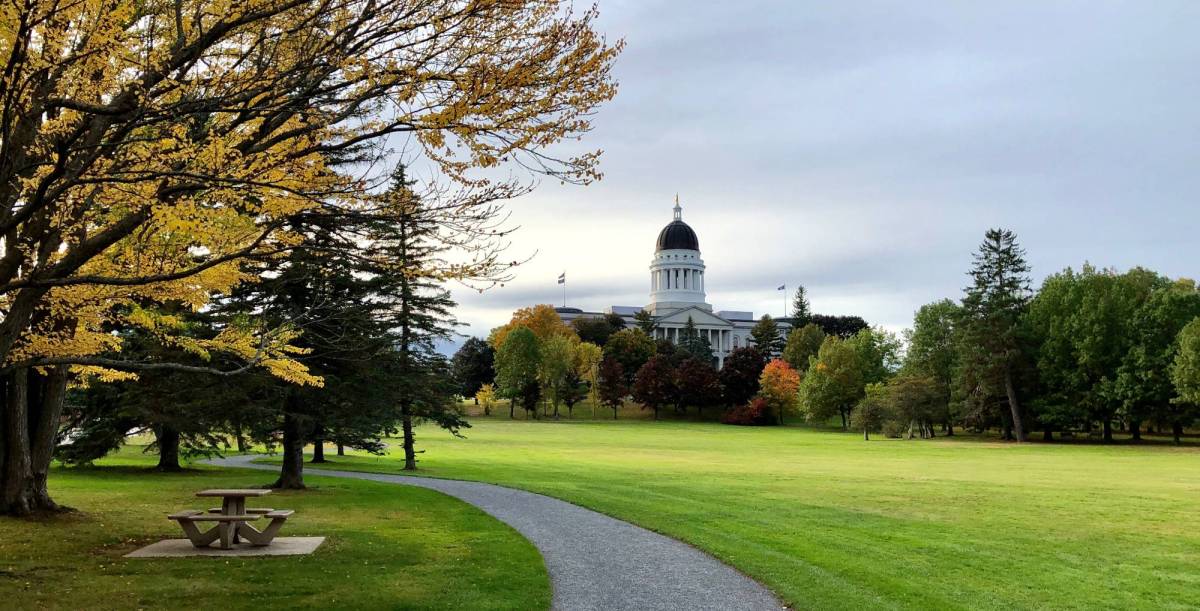 Maine Gov. Janet Mills on Tuesday nominated the head of Maine's largest broadband advocacy organization to lead the state's new broadband office.
If confirmed by the state legislature, Andrew Butcher, currently the director of the Maine Broadband Coalition, would become the first president of the Maine Connectivity Authority, a state-run office Mills signed into law in June, backed by $150 million in combined federal and state recovery funding.
The new agency has the power to own and coordinate physical broadband infrastructure, such as wires and light poles, as well as provide grants, loans and partnerships with communities and ISPs, to expand broadband access. Maine ranks as the 43rd best state for broadband access, according to the website BroadbandNow. Officials say the influx of federal COVID-19 recovery funding provides an opportunity to improve the presence and affordability of internet access throughout the state.
"Expanding access to affordable broadband is central to strengthening our economy and to providing educational, telehealth, business, and workforce opportunities to people in every corner of our state," Mills said in a press release. "With funding through the American Rescue Plan and Maine Jobs & Recovery Plan, we have the resources to expand broadband and connectivity generally."
The Maine Broadband Coalition, which Butcher currently heads, is a group of organizations and communities throughout the state dedicated to improving broadband access by providing policy support and information to lawmakers about why internet access is important. The coalition counts Maine's current state broadband authority, ConnectMaine Authority, as a member of its advisory committee, though that office is much smaller than the one Butcher would take over. Until last year, ConnectMaine, the existing broadband agency, never had adequate funding to support large-scale broadband expansion, its executive director, Peggy Schaffer, told StateScoop last year.
"We've had pushes and shoves about moving money forward into broadband in this state, and we've had a small amount of money every year that's part of our annual budget," Schaffer told StateScoop in March of 2020. "But no large chunks of money — we've been unable to sort of move people in that direction. [The coronavirus] absolutely has moved and shook priorities."
Butcher, who also serves as the director of innovation and resilience in the Greater Portland Council of Governments, successfully lobbied last year for a $15 million bond for broadband expansion. He'll be handling ten times that amount if confirmed. The new organization is also to be led by a seven-member board of directors, consisting of broadband advocates and industry executives.
The governor's office declined to make Butcher available for an interview.
"The [new broadband authority] positions Maine to take a more proactive approach to closing the digital divide in rural and hard-to-reach communities that will focus on meeting Maine's current and future needs, rather than reacting in a piecemeal fashion with various private companies to construct a patchwork of infrastructure," Mills said in a press release earlier this year.