Los Angeles announces blockchain pitch competition
"Block Tank LA" will feature four entrepreneurs competing for more than $50,000 and a chance to pilot their ideas with the city.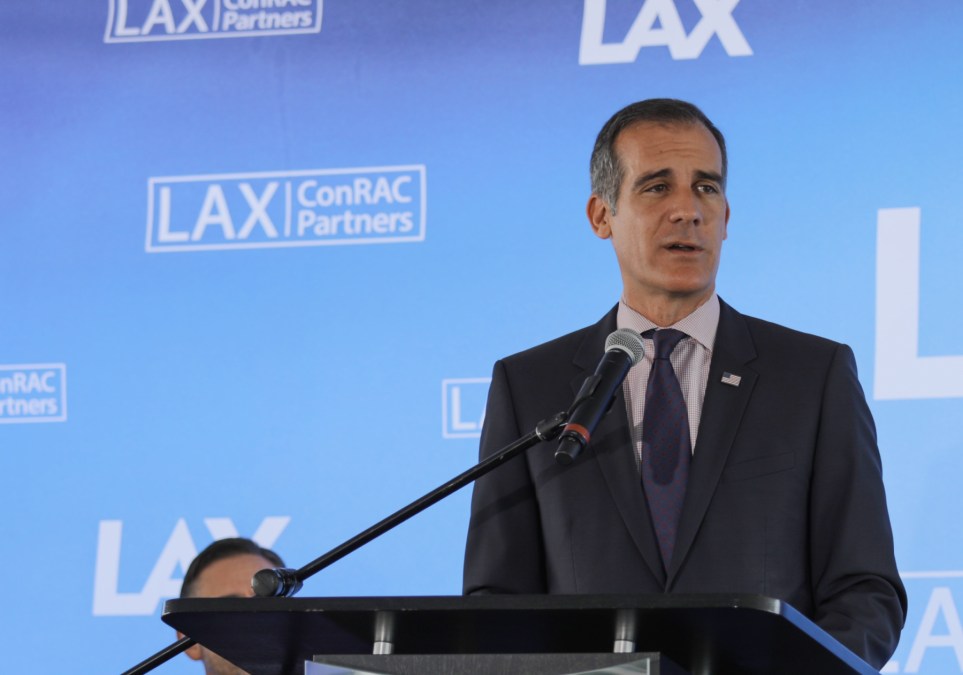 The City of Los Angeles will host a blockchain pitch competition to crowdsource potential environmental, civic and security use cases for the emerging technology at a blockchain conference next month, a venture capital firm partially funding the challenge announced Monday.
The competition, called Block Tank LA as a nod to the popular business-pitch TV show "Shark Tank," will take place on October 15 at CIS, a blockchain convention at the Los Angeles Convention Center that hosts roughly 4,000 attendees annually. Entrepreneurs that want to pitch ideas related to the distributed-ledger technology can apply on the convention's website, but submissions must fall into one of three categories: environmental sustainability, online voting or individualized records. Within those categories, the competition encourages ideas focused around resource or energy management, online voting mechanisms or virtual identification techniques, including the use of biometric data.
The event is jointly run by Mayor Eric Garcetti's Office of Budget and Innovation, the city's Information Technology Agency and the venture capital firm Goren Holm Ventures.
Los Angeles isn't the first city or state to dip into blockchain's potential uses, but it's not far behind its peers. New York labeled blockchain one of many emerging technologies that its NYCx advisory board should investigate in 2018. Many states, including Connecticut, Illinois and New York have only launched blockchain working groups or task forces within the last few years, and West Virginia and Utah have piloted blockchain voting over the past year.
Still, as FedScoop reporter Tahja Chappellet-Lanier recently wrote, "[m]ore than any other emerging technology, perhaps, blockchain is the butt of so many jokes. It's a poster child for hype, shiny object syndrome and government tech solutionism." The pitch competition won't reverse that reputation, but it will give Los Angeles a chance to see whether the technology can be taken seriously.
The event is part of the city's "Blockchain Week" from October 13-18, and, along with business-oriented events like Block Tank LA, will include "Blockchain Beach" yacht parties and "Blocktoberfest" parties.
The judges, according to the competition's press release, will include venture capitalist and bitcoin proponent Tim Draper, along with other "A-listers" that organizers say will be announced in the coming weeks. The submissions will be narrowed down to just four presenters on the day of the event, and each will compete for a minimum investment of $50,000 — $25,000 from the city and at least $25,000 from Goren Holm Ventures. The winner will also get the chance to pilot their idea with the Los Angeles city government.
"Utilizing cutting-edge technologies to improve the lives of Los Angelenos has always been a priority for ITALA," Los Angeles Chief Information Officer Ted Ross said in a press release. "We're excited for our partnership with GHV to explore and source blockchain solutions at CIS."