Lawmaker proposes cutting Kentucky CIO's $375,000 salary
The bill would reduce Charles Grindle's salary to about $200,000, equal to the CIO's pay in neighboring Tennessee.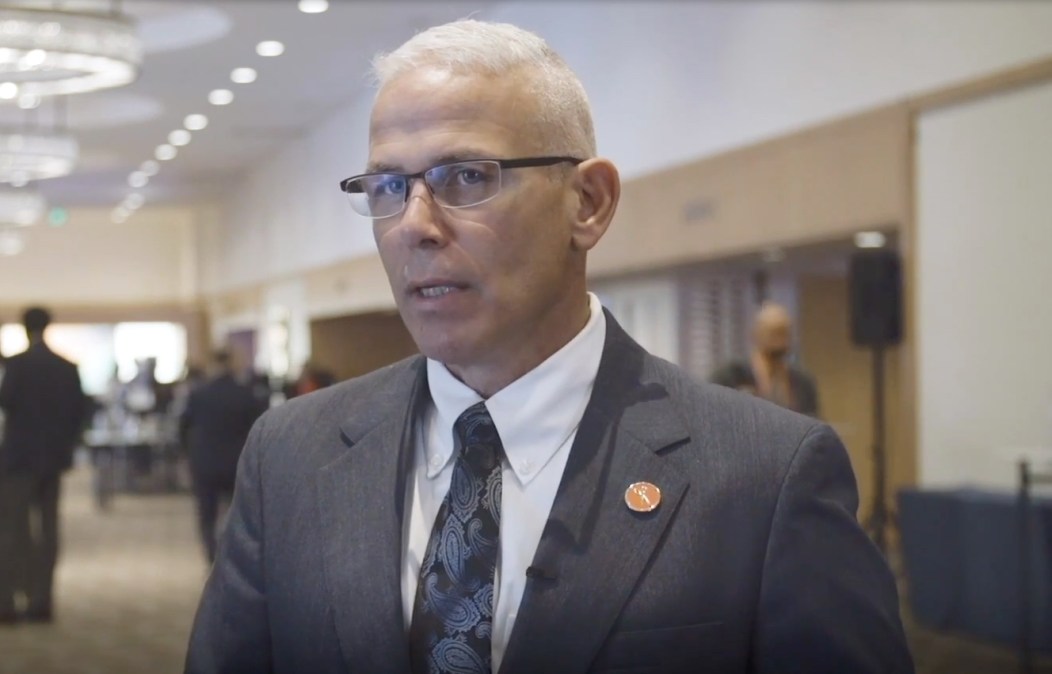 A member of the Kentucky legislature this week introduced a bill that would cut the salary of the state's chief information officer, Charles Grindle, from the $375,000 figure that makes Grindle the highest-paid state CIO in the country by a wide margin.
The bill, sponsored by Republican House Majority Leader John "Bam" Carney, states that Kentucky's CIO must "not exceed the salary of the highest-paid chief information officer of the states contiguous to Kentucky."
If enacted, that would cut Grindle's annual pay to the $200,112 earned by the CIO in Tennessee, which compensates its information technology leader the most handsomely of the seven states that border Kentucky. The resulting $174,888 pay cut, representing 47 percent of Grindle's current salary, would offset much of the $215,000 raise Grindle received last year.
Carney's bill was first reported by Insider Louisville.
Grindle, a retired Army colonel, was hired by Gov. Matt Bevin in December 2017, at a salary of $160,000 per year, slightly below the state's statutory limit for government employees of about $163,000. But a law passed in the closing moments of the state legislature's budget session last April gave Bevin the authority to exempt the CIO and the Kentucky secretary of health and human services from the statutory cap.
Bevin gave Grindle a $215,000 raise last August, making him the commonwealth's highest-paid public employee outside the state university system. Grindle's current salary is also nearly two-and-a-half times nearly the median salary for a state CIO (or equivalent role) of $153,326, as calculated by the Council on State Governments.
In interviews with Kentucky media, Bevin has repeatedly defended Grindle's raise, once calling it a "steal" considering the CIO's 30-year military career and technical expertise.
"The idea that we would shortchange the people of Kentucky by getting the cheapest person we can is hard for me to fathom," Bevin said in September.
But the the $215,000 raise also prompted criticism of the governor after it was reported Bevin and Grindle have known each other since at least 1989, when they were young Army officers stationed in Oklahoma. Bevin, a Republican elected in 2015, also faced controversy last year for appointing Dan Dumas, a pastor and former executive at the Southern Baptist Theological Seminary, as the state's "adoption czar," a consulting position that paid $240,000 annually. Dumas stepped down after seven months, receiving a $60,000 severance that drew scrutiny from Democratic lawmakers.
In an interview with StateScoop last year, Grindle acknowledged his Army friendship with Bevin, but chalked up his salary hike to Kentucky lawmakers.
"The legislature made a decision," he said. "If we want to move the organization forward you have to put the right people in."
A report published Feb. 6 by Kentucky Auditor Mike Harmon found "significant deficiencies" at the Commonwealth Office of Technology, which Grindle leads, including an incomplete disaster-recovery plan and insufficient security restrictions on access to devices to the state's computer networks.
Grindle said last year his office is finishing an IT consolidation project that will eventually merge more than 1,000 physical servers and 3,000 virtual servers to the state's data centers, as well as a project migrating state employees to Windows 10 environments.