Biden plans $100 billion broadband investment
The White House's $2 trillion infrastructure plan prioritizes the development of municipally owned broadband networks that have "less pressure to turn profits."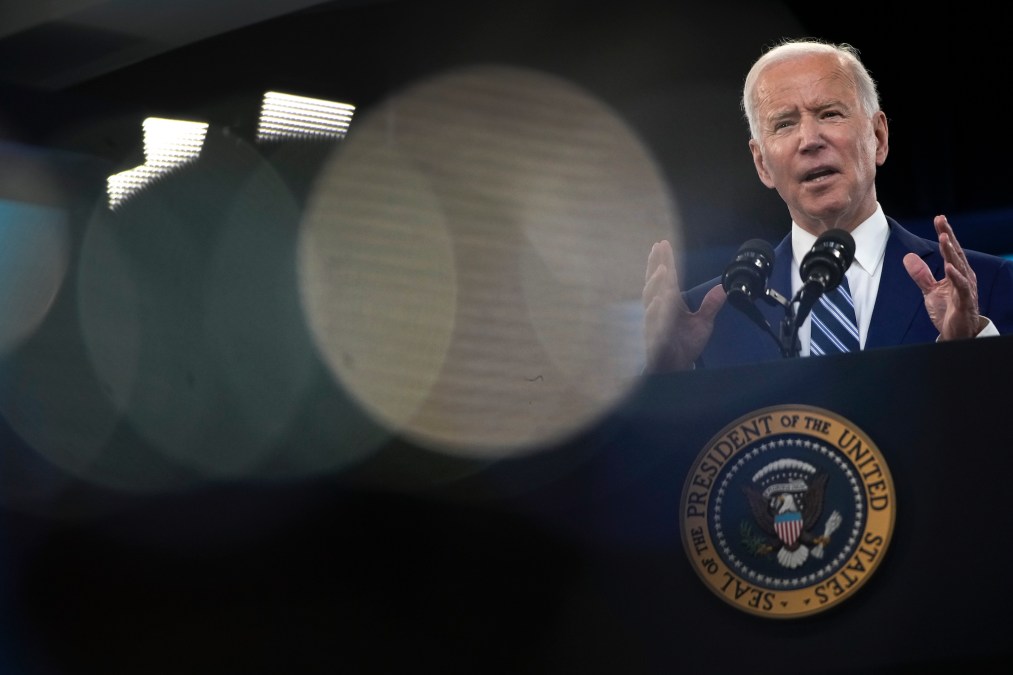 The $2 trillion infrastructure package the Biden administration unveiled Wednesday includes $100 billion for expanding broadband service in order to "revitalize America's digital infrastructure," and reach 100% coverage nationwide, the White House said.
The investment, part of the American Jobs Plan that President Joe Biden will formally introduce with a speech in Pittsburgh on Wednesday, will "future-proof" any new broadband networks built during his term and prioritize networks run by municipalities and cooperatives, which have "less pressure to turn profits and with a commitment to serving entire communities," a White House fact sheet reads.
About 20 states currently prohibit or limit the creation or growth of municipally owned networks, but Biden promised to lift barriers that prevent publicly owned ISPs from competing with their larger private-sector counterparts. The White House also acknowledged that broadband subsidies, like those that Federal Communications Commission recently approved, aren't a long-term solution for families that cannot afford internet at market prices.
"While the President recognizes that individual subsidies to cover internet costs may be needed in the short term, he believes continually providing subsidies to cover the cost of overpriced internet service is not the right long-term solution for consumers or taxpayers," the fact sheet reads.
The White House said Biden will attempt to work with Congress to find a longer-term solution for affordable internet, though some industry groups say his $100 billion investment plan is flawed. Doug Brake, the director of broadband and spectrum policy at the nonprofit Information Technology and Innovation Foundation, released a statement Wednesday that Biden's plan "goes overboard" in its attempt to promote municipally owned broadband.
"If not properly targeted, such a large investment risks undermining incentives for private capital to invest even where it can do so profitably, which ultimately erodes the engine of innovation for next-generation connectivity," Brake said.
But Kathryn de Wit, a project director at Pew Charitable Trusts' broadband access initiative, applauded Biden's plan for its clarity on issues of funding and collaboration.
"This is promising news for state and local governments," she told StateScoop. "This ambitious agenda sets clear objectives and a timeline and includes funding and oversight on key issues like affordability and pricing. By working together, state, local, and federal leaders can ensure that every American will have access to high-speed, reliable, affordable internet."