Idaho governor creates cybersecurity board with focus on elections
Gov. Brad Little created a 19-member group of IT officials, lawmakers, tech executives and others to advise state government on information security.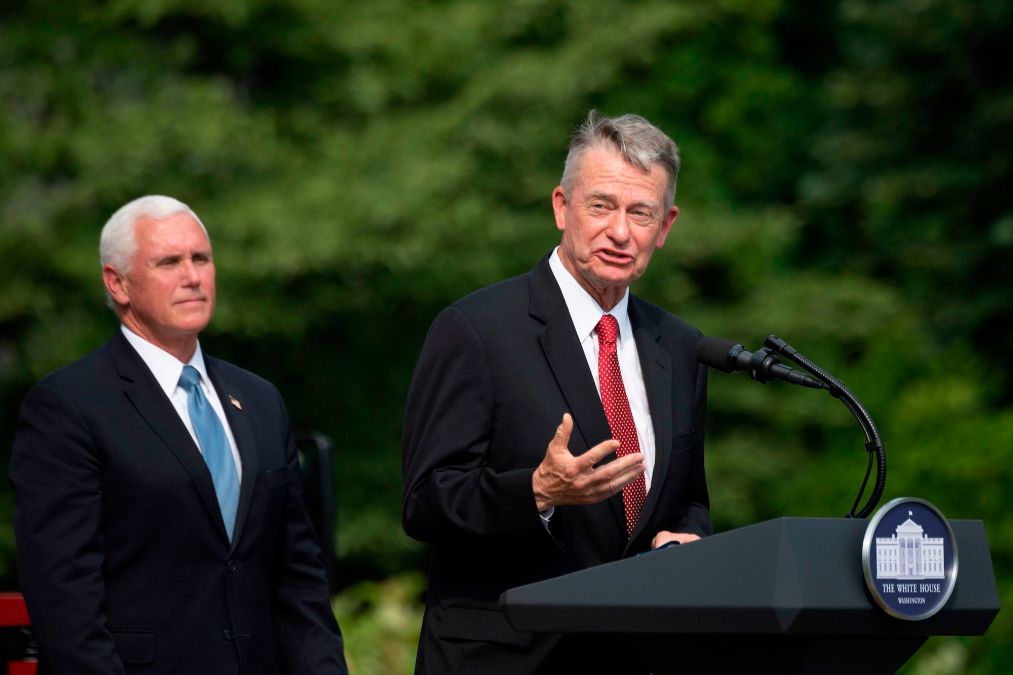 Idaho Gov. Brad Little announced last week the formation of a cybersecurity task force to improve the defenses of the state government, businesses and residents.
The 19-member group — comprised of IT officials, state lawmakers, tech-industry executives, higher-education professionals and federal officials — will meet regularly through the rest of the year with the goal of delivering a set of recommendations to Little in early 2022. The task force will also have a "special focus" on election security, Little's office said.
The group will be chaired by Tom Kealey, the director of the Idaho Department of Commerce, and Zach Tudor, an associate director at the Idaho National Laboratory, the U.S. Energy Department facility that has tested the reliability of voting equipment. Along with Kealey and Tudor, the task force's members include Jeff Weak, the administrator of Idaho's Information Technology Services agency; Brad Richy, director of the Idaho Office of Emergency Management; and Ben Ysursa, a former secretary of state.
The task force also features businesspeople like George Mulhern, the chief executive of Cradlepoint, a Boise-based manufacturer of wireless network technology. Little also appointed three bipartisan members of the state legislature to the group.
Ysursa, who retired from state government in 2014 after 40 years, has been critical of the state's participation in the Interstate Voter Registration Crosscheck system, a program designed to aggregate states' voter files and detect duplicate registrations. The program was suspended in 2019 after a lawsuit found the system had exposed some voters' partial Social Security numbers.
Idaho's current secretary of state, Lawerence Denney, has in recent years expanded his office's cybersecurity staff. Bolstered by federal election-security grants, Denney's office has since 2018 also embarked on installing new systems for voter registration, election-night reporting, campaign finance and lobbyist registration.
Along with its election-related work, the Idaho task force will also "explore opportunities to raise awareness, inform and educate potential victims of cybersecurity threats, including citizens, businesses, critical infrastructure operators, and state and local government," Little's office said in a press release.
Cybersecurity task forces are popular in governors' offices. Last month, Kansas Gov. Laura Kelly formed a 15-person board led by her top IT, official, DeAngela Burns-Wallace. And Florida recently added $37 million to its cybersecurity budget following a series of recommendations a task force there delivered to Gov. Ron DeSantis.
Little's task force is also not the first for Idaho: In 2015, while serving as lieutenant governor, Little led a group whose work led to the appointment of the state's first cybersecurity director, a role that went to Weak.