Hawaii officials push broadband as key to post-pandemic economy
With tourism deeply depressed and an infrastructure that wasn't ready for the remote lifestyle, the state's leaders are pushing broadband to the forefront.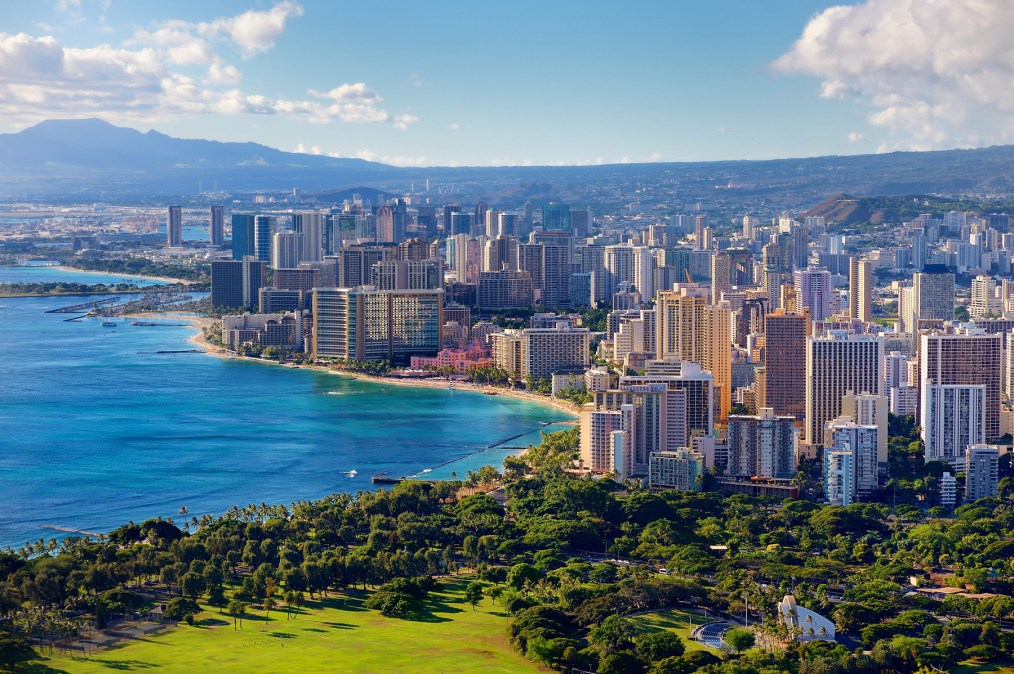 Faced with a tourism-dependent economy that's been shredded by the COVID-19 pandemic's immolation of the travel industry, officials in Hawaii are looking for ways to ensure that the island state isn't as imperiled by future downturns.
Critical to building a "Hawaii 2.0." economy, as Gov. David Ige termed it in his annual State of the State address Monday, is building out a broadband infrastructure that was not, in officials' estimation, prepared to support the needs of widespread remote work, telehealth and virtual learning.
"A critical part of re-programming our economy is also the creation of a healthy statewide broadband network," Ige said during his speech. "During the pandemic, the importance of broadband to everything that we do was made all too real. All of us dramatically increased online activities, such as online learning, telework, telehealth, and workforce development and training."
Hawaii made some investments in broadband and internet access thanks to federal pandemic spending programs, Burt Lum, the state's broadband officer, told StateScoop. But many of them were modest — such as using about $130,000 in CARES Act funding last year to buy software to support virtual health appointments — or paid for temporary infrastructure like mobile Wi-Fi hotspots.
But as the health crisis has dragged on, it's made clear that the state needs to make permanent investments.
"We have a pretty fragile economy being completely dependent on tourism," Lum said. "How do we diversify our economy? You need the foundation on which a digital economy can flourish."
Hawaii ranks 27th for broadband access, according to the advocacy organization BroadbandNow. And its digital divide is most revealed in lower-income and minority communities. About 12% of all Hawaiian households lack an internet connection, but that figure jumps to 19% among households earning less than $75,000 annually, according to the U.S. Census Bureau. Meanwhile, 8.7% of Native Hawaiians lack internet access, compared to 4.6% of the total population.
Gaps in broadband coverage, especially in rural areas and Native Hawaiian communities led to the formation last year of a broadband hui — a Hawaiian word for an informal group that meets to address an issue — led by Lum and including internet service providers, tech firms, nonprofit groups and philanthropic organizations.
During his speech Monday, Ige singled out the group, which has met weekly since the pandemic started and last November released a "Digital Equity Declaration" laying out broadband goals for Hawaii.
"Hawai'i was not prepared for the first stay-at-home, work-from-home orders triggered by the COVID-19 pandemic," the declaration read.
Ige embraced the document's goals during his speech, including the use of federal grants, state money and private contributions to connect rural communities, and the creation of a new Broadband and Digital Equity Office that will oversee the development of future internet infrastructure.
One of that office's first goals, Ige said, will be to secure Hawaii a share of the $7 billion set aside for broadband development in a federal pandemic relief package former President Trump signed last month.
"The pandemic has made it painfully clear that life in the future will be all about being connected," Ige said.