How GIS helped a Texas city 'save' its Christmas parade
Grapevine, the self-described "Christmas Capital of Texas" responded to the pandemic by turning its annual Yuletide processional into a "reverse parade" using an aerial imaging tool.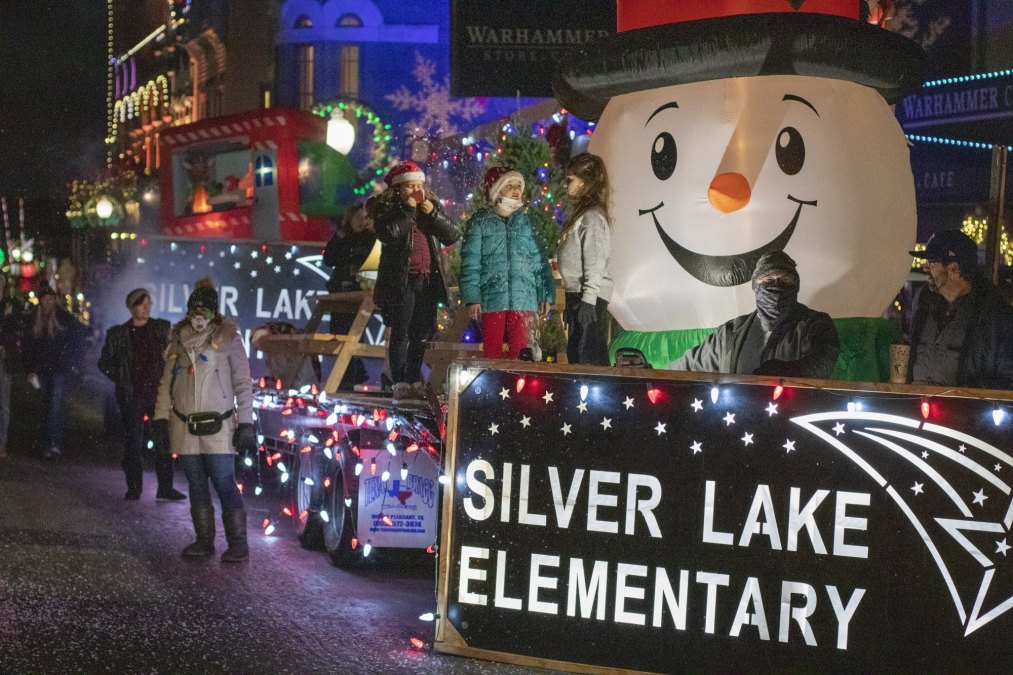 The COVID-19 pandemic nearly canceled a beloved holiday tradition in Grapevine, Texas, this year, but some creative planning and the use of geographic information systems technology allowed the city of about 50,000 to hold its annual Christmas parade on Main Street, though in a slightly different format.
Instead of the usual processional, which is staged each year as one of the top attractions in the city's "40 Days of Christmas" program, officials instead held a "reverse parade," in which the floats remain stationary while people drive past in their cars.
Grapevine had originally planned to scrap the event entirely as the health crisis rages, said Betsi Chatham, a city GIS manager, but the city's claim to be the "Christmas Capital of Texas" prompted staff to come up with an alternative.
Seating pods, like those used at some sports arenas that have reopened to fans, were considered, but ruled out because they would have accommodated only a fraction of the approximately 10,000 visitors the parade typically attracts, she said.
"People are hell-bent crazy for Christmas around here, so they were like we have to have something for our community," said Chatham, who said she's lived in the area for the past 20 years.
Planning a reverse parade would usually require several site visits to measure the roads and determine where traffic and floats would be positioned, Chatham said. But by using one of the city's GIS tools, called Nearmap, she said the planning time was reduced from days to just a few hours.
According to Nearmap, the city used the tool to access aerial imagery to plan the reverse-parade route and ensure that festivities could proceed in a way that would allow people to social distance.
"We had details down to exact curb-to-curb measurements that enabled police and law enforcement to plan for potential emergency responses and high resolution images of streets to share with residents," Chatham is quoted as saying in the company's promotional materials.
Though the festivities, held earlier this month, were scaled back from non-pandemic years, Chatham said visitors enjoyed themselves.
"We're the Christmas Capital of Texas, so we take Christmas very seriously," she said.
Grapevine takes Christmas so seriously that in 2009, the Texas Senate recognized the city for "its impressive Christmas season," issuing an official proclamation stating that it "offers one of the most enjoyable experiences of Christmas in Texas." City leaders have even trademarked their claim to the Lone Star State's holiday throne.
In a normal year, Grapevine's 40-day celebration would feature more than 1,400 activities spread across town, including Christmas "wine trains," horse-drawn carriages, ice sculptures, holiday movies and plays at local theaters, animated characters installed throughout the city, along with actors dressed as Santa Claus and "other jolly characters." Choreographed light shows are held every evening in the town square, while Christmas lights and decorations illuminate Main Street.
Even amid the health crisis, Chatham said, she's been surprised by the number of visitors this year's modified event has attracted.
"You would never believe, there were so many people out it was like a regular Christmas," she said of a recent downtown visit. "They have something going on almost every night on Main Street. It's Christmas crazy until a week or two into January."