Georgia awards $234M in broadband expansion grants
The 29 grants, funded by 2021's American Rescue Plan, are aimed at connecting 76,000 unserved homes and business, Gov. Brian Kemp said.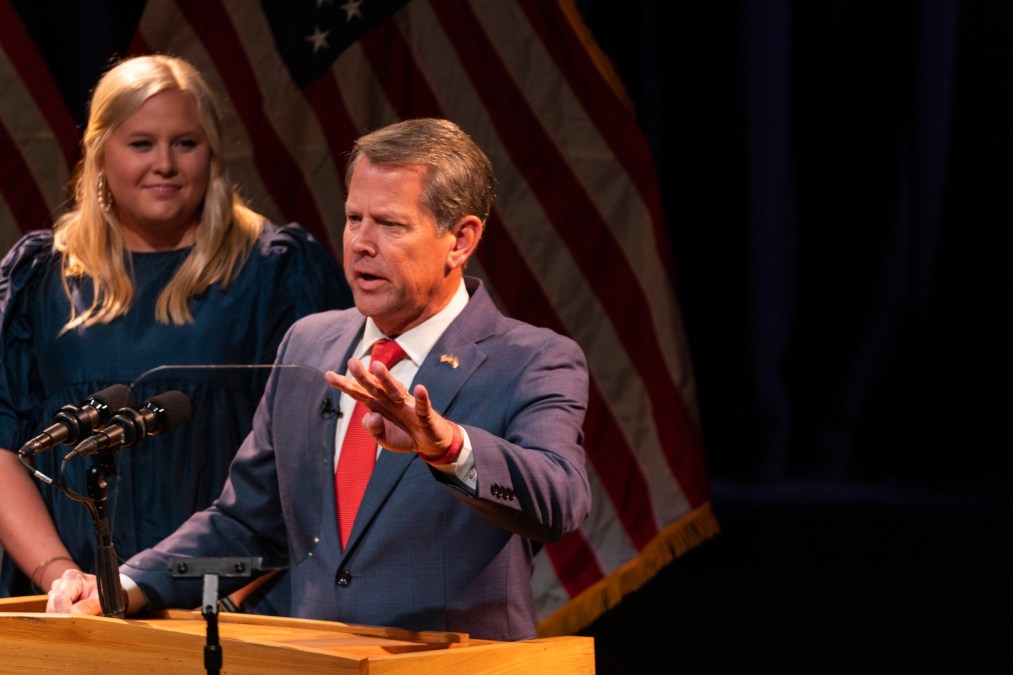 Georgia Gov. Brian Kemp on Wednesday announced the state will distribute more than $234 million in broadband infrastructure expansion grants to internet service providers, with the goal of connecting upward of 76,000 addresses in some of the state's least-connected communities.
The 29 grants will eventually total $455 million once the awardees — a group of 12 internet carriers covering 28 counties — put up required matching funds, Kemp's office said.
Georgia's Capital Projects Fund Grant Program was launched last year using money the state received from the March 2021 American Rescue Plan. The U.S. Treasury last month approved Georgia to get $250 million for broadband expansion from the Rescue Plan's capital projects fund.
State officials estimate Wednesday's grants will connect 76,000 homes and businesses to high-speed internet, representing an estimated 15% of locations across Georgia that currently lack broadband access. A second round of funding will open up later this year for a group of five counties that missed out on this round, Kemp's office said.
"These projects announced today will go a long way to helping Georgians in some of the most unserved and underserved parts of the state become better connected," Kemp said in a press release.
The 12 ISPs that received grants this week include major national providers like Comcast, and smaller, regional businesses. Each of these carriers has agreed to participate in the Federal Communication Commission's Affordable Connectivity Program, which provides monthly subsidies for low-income households to cover their internet bills.