Fredericksburg first to join Virginia's 'smart communities' network
Looking to ply data analytics against urban blight, the city is the first in what the state hopes will grow into a network of technological expertise.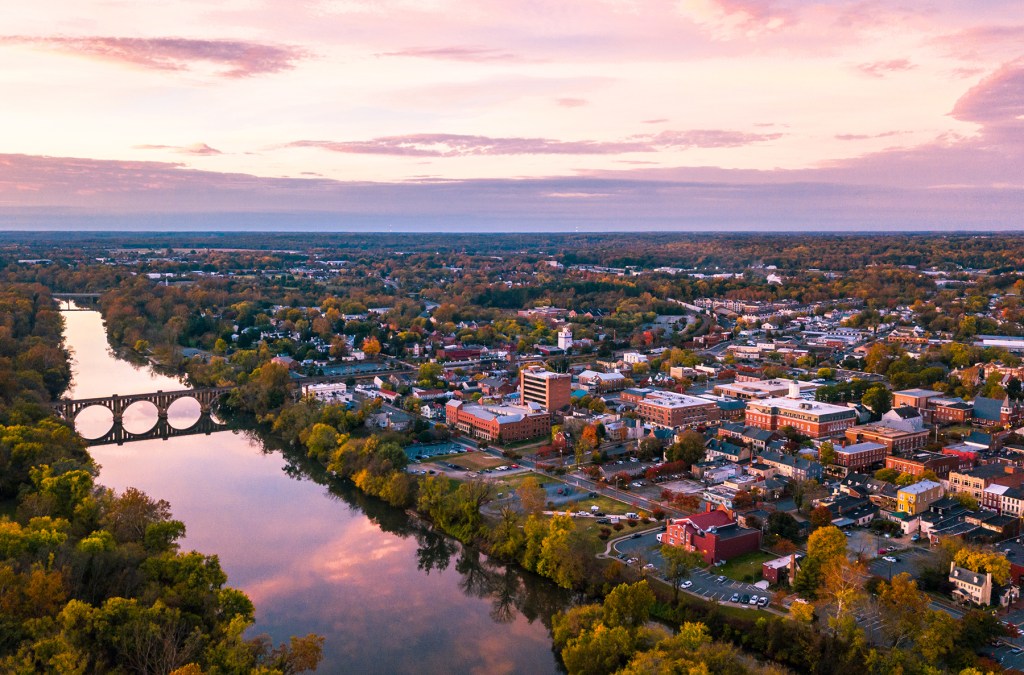 Officials in Fredericksburg, Virginia, are preparing the first phase of a data analytics project, using help from the state government and other partners as it becomes the first city to join a statewide "smart communities" program.
The program is built around using a centralized governance framework and sharing resources between the commonwealth, city and county governments. Through it, leaders say they hope to realize economies of scale and share best practices in projects using data analytics, environmental sensors and internet-connected devices and infrastructure.
David Ihrie, chief technology officer for the nonprofit Center for Innovative Technology, told StateScoop he hopes to see other communities reach out to Fredericksburg after its initiative has taken off for guidance on their own technology projects. Ihrie's group has been working with the Virginia Smart Communities Working Group, which was formed in 2017 by then-Gov. Terry McAuliffe.
"The idea is that over time we can build up a community of expertise where community leaders can talk to other community leaders," Ihrie said.
For now, though, Fredericksburg is starting small with a single project to explore how a new data analytics platform from Qlarion can inform the city's interest in managing its distressed properties. The technology has been deployed and the city is just now beginning to work with the data to see what it can learn, Ihrie said.
CIT is assisting the city in its early stages, but eventually those training wheels will come off, he said.
"We want to make sure in the longer term the kind of analytics they can do can really support what they want to do," Ihrie said.
Future projects in Fredericksburg could use traffic citation data to inform public safety policy or tax-revenue data to address the city's finances.
Ihrie said the city's work was made possible by several years of developing the region's broadband infrastructure, which was CIT's main program before the smart communities project. The initiative also follows a meeting with five other states last year, led by the National Governors Association, in which officials from Illinois — an early adopter of state-led smart technology programs — advised Colorado, Nevada, New Jersey, North Dakota and Virginia on how to assist their communities.
The project also drew assistance from the Smart Cities Council, a group that awarded Virginia a "challenge grant" last year giving officials a year of mentoring and an on-site workshop demonstrating successful governance practices. Ihrie said about 150 people from around the state attended the workshop last October, resulting in planning and strategy conversations around a wide variety of potential technology projects.
But ultimately, he said, all of this work is oriented around improving its residents' quality of life and finding better models for economic development as more communities join the network.