Four cities pilot curbside tech to manage urban congestion
Nashville, Tennessee; Aspen, Colorado; Omaha, Nebraska; and West Palm Beach, Florida, will test technology from the company Coord to better understand how curbsides are being used in their downtown areas.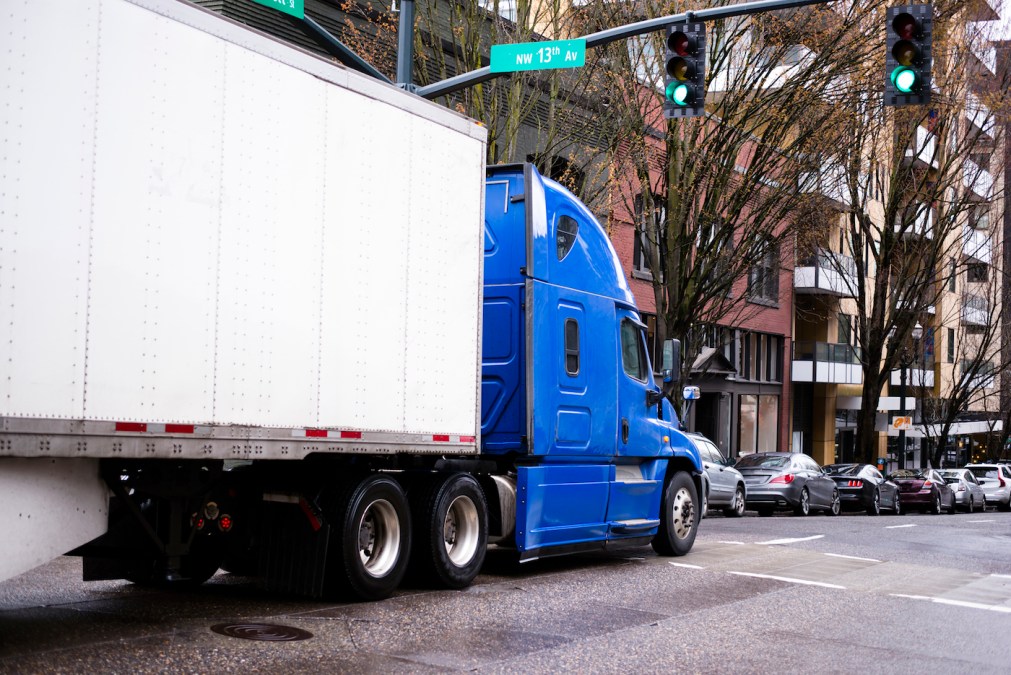 Four U.S. cities will participate in a pilot program using technology from the Sidewalk Labs-backed company Coord to measure how well curbside management apps can reduce congestion and improve safety for drivers and pedestrians.
Coord will launch pilots in Nashville, Tennessee; Aspen, Colorado; Omaha, Nebraska; and West Palm Beach, Florida, over the next year as part of a competition the company held in January. Each of the four cities will designate curbside space in their downtown areas designated as "smart zones." A mobile app will direct delivery and service vehicle drivers to the zones and provide cities with data on where, when and for how long the curbspace is being used.
Coord is betting that each of the cities collects data that will help them manage demand for curbside space more efficiently by allowing drivers to reserve and pay for curbside parking spots ahead of time, rather than idling at busy curbs.
In addition to the Coord mobile app that drivers use, the pilot cities will receive access to an augmented-reality mobile app that allows cities to inventory their curbsides, if they haven't already collected data on how they're used. That app collects data on where street signs, fire hydrants, painted curb segments, crosswalks, bike lanes and other objects are located. It also lets city officials test out alternative scenarios, like what would happen if an additional sign or painted curb was added to an existing smart zone.
Each of the four pilot cities, along with nine "cohort cities" that are observing the pilots, will share information on how they are using data collected by the Coord mobile app. Each city will create its own rules inside of the "smart zones" to collect data tailored toward its goals, Coord said. In Nashville, for example, the pilot will help the city government introduce commercial curbside policies for the first time.
"With Nashville's growth, the demands put on our extremely-limited curb space downtown have increased dramatically—from rideshare and transpotainment, to delivery services for freight, online shopping, and take-out dining," Faye DiMassimo, a city adviser, said in a press release. "By partnering with Coord to pilot Smart Zones downtown, we hope to increase compliance with loading regulations, improve traffic flow and safety, accommodate rising curb-access needs, collect quality data, and ultimately capture the true cost of Metro-provided services to reframe and re-value private use of public space."
Officials in West Palm Beach, meanwhile, said they'll use the data collected by delivery drivers reserving curbside space on the app to improve public safety around the Rosemary Square shopping plaza area in the city's downtown. Aspen and Omaha officials said they also plan to use the technology to measure congestion in busy pedestrian areas next to restaurants or malls.
This story is part of Digital Government: The Next Decade: A StateScoop & EdScoop Special Report.