Florida utility unveils high-tech disaster response center
As hurricane season looms over the Southeast, one Florida utility has unveiled a mobile emergency command center to respond to disasters.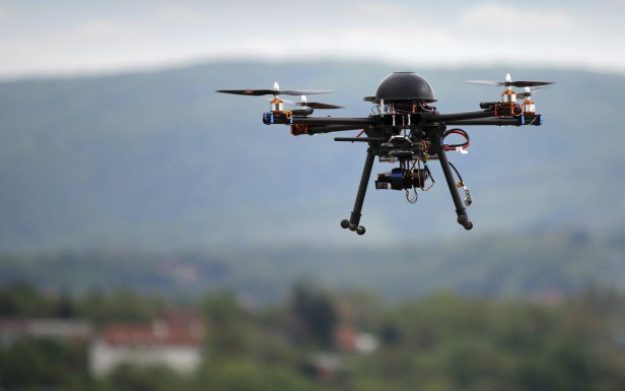 Just in time for hurricane season, Florida Power & Light has deployed its new mobile emergency command center in a tour across the state.
The command center, boasting full spectrum radio and satellite communication, state-of-the-art surveillance tools for damage assessment and a GPS system that taps into a network of 44 million nodes across the state to evaluate service outages, is the flagship effort of the utility's initiative to improve disaster response.
The mobile unit will also allow the utility to stage a point of command and control center from which officials can deploy crews who can survey damage firsthand, using new technologies, including to drones, to assess outages and restore service to damaged areas during a disaster, according to FPL
The command center will act as a hub for a new fleet of drones, with mounted cameras, to quickly and accurately survey infrastructure damage. Although the unmanned aerial vehicle system is still in the development phase, FPL has received permission from the Federal Aviation Administration to deploy it when it is complete.
The 2015 storm season falls on the 10th anniversary of one of the most devastating periods in hurricane history, when hurricanes Katrina, Wilma and Rita ravaged much of the state.
In the wake of the 2005 season, which caused billions of dollars in damage, FPL fortified their electrical grid to withstand category 5 level hurricanes, hoping to reduce reparation costs and the duration of power outages in the future. This $2 billion venture has included replacing wooden poles with concrete and anchoring towers with steel cabling.
The effort has extended past infrastructural changes, as well: instead of paper maps, individual maintenance units are now equipped with tablets and smart phones. FPL has also replaced aging electrical meters with digital sensors, enabling workers to tap into the network with greater ease.
Florida Power & Light serves 10 million people across Florida, 60 percent of which have been affected in some way by past storms. The command center and drones, the agency claims, will further bolster their efforts to protect Floridians from the worst of the elements going forward.
"We will put it at the tip of the spear," Ralph Grant, a central Florida manager for Florida Power & Light Co, said.
In the midst of a disaster, FPL's Eric Silagy said providing quality information is critical.
"We want to communicate with our customers as rapidly as possible," Silagy said. "But we also want to be accurate, and sometimes gathering data takes time. I hope our customers understand that at times we may say we don't know the answer yet."
Read more at the Orlando Sentinel.