Esri maps now feature direct integration of Waze live-alert data
Local traffic and transportation infrastructure information can now be plugged directly into maps and apps created using Esri's online software.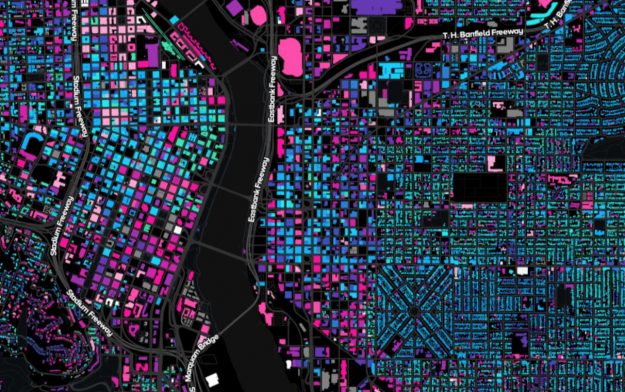 Local governments using software from mapping and analytics giant Esri can now gain direct access to live alert data provided by crowdsourced navigation app Waze, Esri announced Tuesday.
The near-real-time traffic and transportation infrastructure data made available to local governments through its free Connected Citizens Program is now also freely accessible as a layer for Waze program members through Esri's ArcGIS Marketplace. The announcement builds on a partnership the two companies formed in 2016, but this expansion, said Andrew Stauffer, Esri's product manager of civic technology, enables tighter integration that makes it much easier to access Waze transportation data.
In the past, ArcGIS's integration with Waze data was possible only with the help of additional applications, making it more difficult and costly than what's now available, Stauffer said. Now, Waze's live feed of traffic alerts, accidents, congestion, street damage and other datasets can be used through mapping applications "in minutes," the company says.
"They can just create their applications then and there in our software-as-a-service," Stauffer said. "It's made it a lot easier. They don't need to write any code, they don't need to install server software. It's all there and ready to go."
Waze's launched its Connected Citizens Program as a way for the company and local governments to share data — such as road closures, government building locations, snowplow routes and traffic conditions — with each other.
Cobb County, Georgia, with 750,000 residents northwest of Atlanta, is one of dozens of local governments that participate in the Waze program. The city joined about a year ago and started integrating Waze's data into ArcGIS about seven months ago, said Sharon Stanley, the city's chief information officer.
Since the Waze program's launch, transportation planners and chief information officers from around the United States have told StateScoop that access to new streams of live transportation data has enabled more informed decision-making, but that without a way to analyze the data, its utility was limited.
Stanley agreed.
"They've been sending us their data, but with this, now, from Esri, the programming is there and we can actually use the data they send us, whereas before you can imagine how much stuff comes in from Waze," she said. "We were just kind of stockpiling it because we didn't have powerful enough analytics to analyze it and do what we needed to do with it."
Esri's data visualization software has allowed Cobb County's transportation department to gain insights into what was causing "fixed-object crashes" beyond major intersections, Stanley said. The analytics tools provided by Esri using Waze data confirmed the department's hunch that it was hills and curves that were the greatest contributing factors to those crashes, she said.
"Their intelligence in that platform clustered them, looked through a lot of different variables and saw which ones were common and they ended up substantiating what we believed," Stanley said. "We could have done it manually, probably, but it would have taken years."