Maryland lawmakers take aim at Gov. Hogan's use of encrypted messaging
A new bill responds to reports that Gov. Larry Hogan and his aides have been using Wickr, an app that self-deletes messages.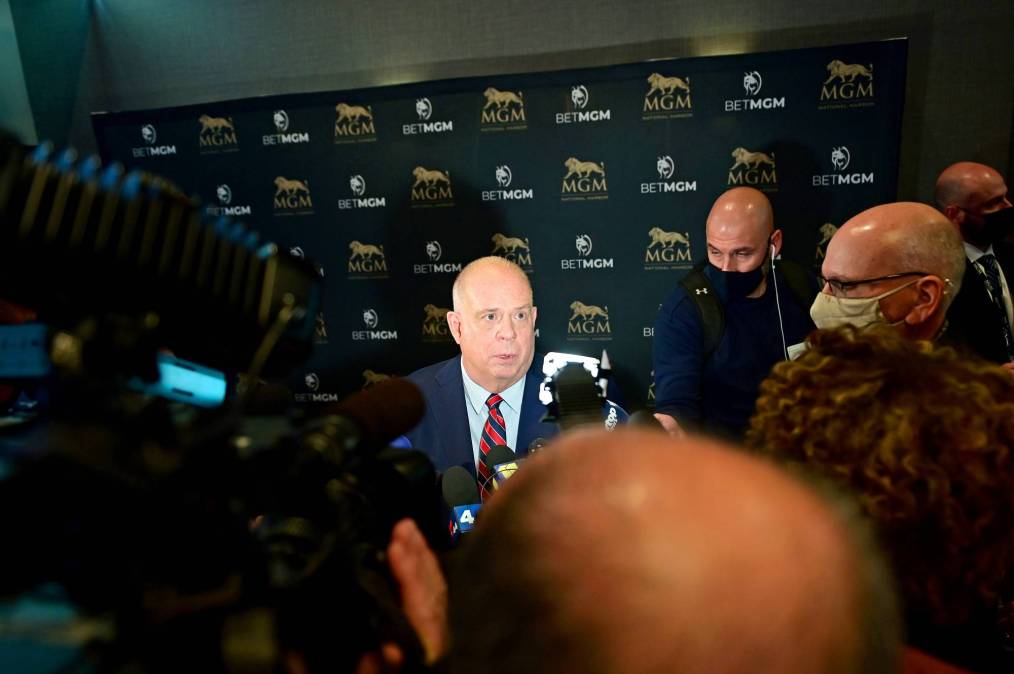 Legislation introduced this week in the Maryland Senate would require the governor's office to retain all electronic written communications as public records. The bill came as a response to recent reports that Gov. Larry Hogan and his staff have used Wickr, an encrypted messaging app that allows posts to be automatically deleted after a set amount of time.
State Sen. Clarence Lam's bill would expand Maryland's definition of a public record to include "any written, electronic, or recorded audio or video communication made in the transaction of public business made or received by an employee of the state … or made or received by a public official of the state" — including the governor.
The Washington Post reported last December that at least since the start of the COVID-19 pandemic, Hogan and his aides have used Wickr to chat about political events and the state's pandemic response. Messages were often set to self-delete within 24 hours.
Hogan spokesperson Mike Ricci said at the time that the Wickr chats were often with political advisers who do not work for state government and that messages often focused on "fluid political and media, news of the day" topics — which are not exempted from Maryland's open-records laws.
"Self-destructing messages are really a problem because it defeats our intent to have preservation of public documents. We think it is incredibly important, whether it is legislative to gauge legislative intent or policy documents," Lam said during a Tuesday hearing.
Ricci told WBAL-TV in Baltimore that Lam's bill is hypocritical: "While we routinely release records to the media, the Legislature largely operates in secret-shielding its documents and correspondence from public view," he told the station.
Self-deleting and encrypted messaging apps like Wickr, Signal and WhatsApp are popular among journalists communicating with sources, political activists and other people engaged in potentially sensitive conversations. But their use can be murky inside government, where officials are expected to keep records of all communications to be scrutinized or archived.
Hogan isn't the first elected official to come under fire for using such an app, nor is use of the apps confined to any one political party. In 2018, then-Missouri Gov. Eric Greitens was investigated for his use of another such app, Confide, but cleared of any wrongdoing. (He ultimately resigned that May amid a sexual misconduct scandal.)
More recently, Axios reported that current and former staffers to Washington, D.C., Mayor Muriel Bowser have been using WhatsApp, which is owned by Facebook parent Meta, which can also shield communications from future records requests.